Washington Nationals: Any Chance for Kenley Jansen?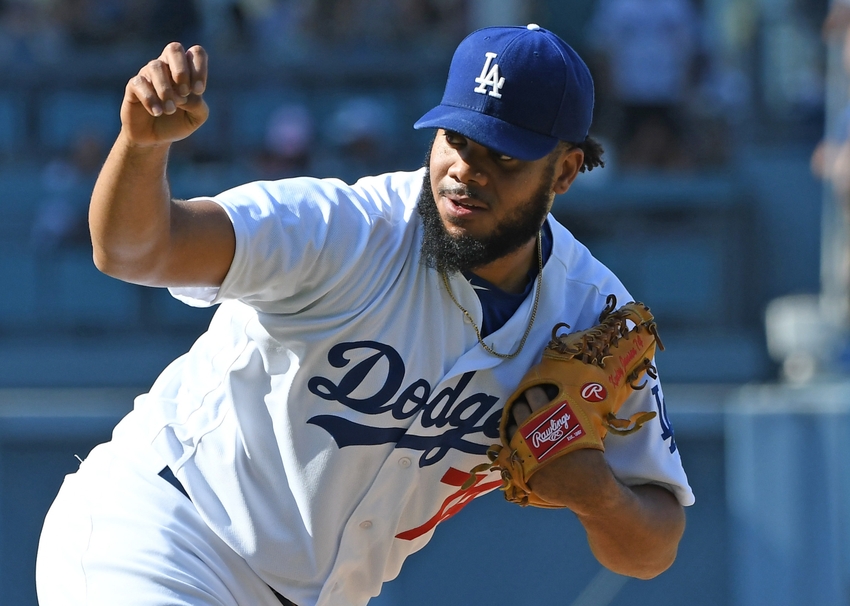 Fresh out of the Winter Meetings, the Washington Nationals suddenly are in the mix for proven closing pitcher Kenley Jansen.
The Washington Nationals join the Miami Marlins and Los Angeles Dodgers in the pursuit of Kenley Jansen, the top remaining closer on the free agent market. The Nationals met with his agent during the Winter Meetings while Jansen celebrated his wedding in Curacao, according to CBS Sports.
Sources: #Nationals making a push for Kenley Jansen, joining #Dodgers, #Marlins.

— Ken Rosenthal (@Ken_Rosenthal) December 8, 2016
Once the San Francisco Giants signed their former closer, Mark Melancon, out of free agency, Washington's closing need grew. During the second half of last season, the Nationals accustomed themselves with top-notch closing from Melancon. Jansen could provide similar, if not improved, success to Washington's bullpen.
More from Call to the Pen
Since debuting in 2010 and transiting from catching to pitching, Jansen gradually matured into one of the game's best closers. After seven years in the major leagues, Jansen owns an 88.3% save percentage with a 2.20 career ERA. With a career-high 47 saves last year, Jansen's save percentage over the last three seasons rose to 90.7%.
Despite Jansen coming at the forfeit of a draft pick, it fits into their win-now mentality. Already sending away two of their top prospects for Adam Eaton, Washington is not particularly concerned with their farm system. Rather, they focus on winning a championship before Bryce Harper inevitably leaves in 2019.
The addition of Jansen to their bullpen would drastically affect the Nationals' presence in the National League East. While the New York Mets are in the midst of a quiet offseason, the Nationals are one major move away from gaining an edge in the NL East. Acquiring Eaton brings an offensive boost to Washington D.C. and signing Jansen would maintain their strong bullpen.
High Price, High Reward
Yet, the Nationals cautiously consider the financial commitment that talent such as Jansen demands. Due to the evident value of the bullpen in the postseason, the prices for relief pitchers skyrocketed during this offseason.
Since Aroldis Chapman signed for $86 million, Jansen is predicted to be worth upwards of $80 million with a long-term deal. While the deep-pocketed Dodgers are able to sign an enlarged financial commitment, the Nationals feel "uncomfortable" with Jansen's high-financial expectations.
Furthermore, the market for top-notch closing pitching is rapidly shrinking. By the end of the Winter Meetings, two of the top closing pitchers were signed off of the free agent market. Even with the right trading pieces, both Andrew Miller and Zach Britton share mutual comfortability with their respective teams. The reality that Jansen is the only way to best satisfy their closing needs is becoming glaringly evident.
This article originally appeared on