Washington Nationals: Anthony Rendon Is a Difference Maker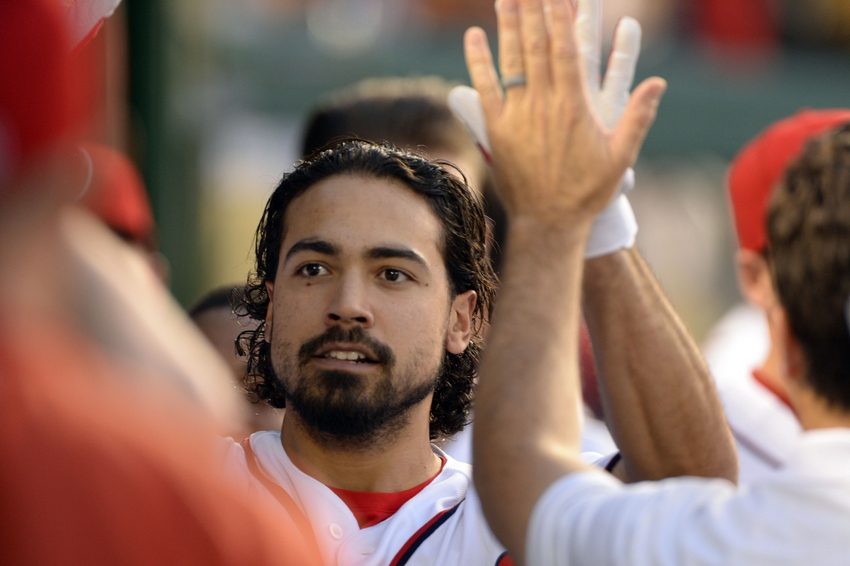 The Washington Nationals have a number of talented players, but their third baseman may provide the key to 2016 postseason success.
The visiting Washington Nationals had just taken a 2-1 lead over the host Los Angeles Dodgers in the top of the third inning in Monday's third game of a tied National League Division Series game at Dodger Stadium.
With Bryce Harper at third base and one out, Nats third baseman Anthony Rendon stepped in against Dodgers' 28-year-old quasi-rookie starting pitcher Kenta Maeda.
Maeda may be a "rookie" by Major League Baseball standards and qualifications, but he has eight years of experience in the Japanese Central League as the ace of the Hiroshima Carp.
Rendon worked Maeda to a 2-2 count over a half-dozen pitches, and then on the seventh pitch of the at-bat, ripped a 91 mph fastball deep into the left-center field stands for a two-run home run.
The blast would prove to supply the winning runs in what would ultimately become an 8-3 Nationals victory at Chavez Ravine, putting Washington up by two games to one in the NLDS.
In a lineup that includes high-profile 2015 NL MVP Harper, franchise icon Ryan Zimmerman, veteran postseason hero Jayson Werth, and 2015 postseason star Daniel Murphy, Rendon can often get lost, especially to the average baseball fan.
But ask any Nationals player and fan, and they will tell you that the 26-year-old Rendon is a key to any success that the team enjoys.
"We've batted him all around the order trying to find the right spot for this team, and he's probably the one guy who can hit anywhere," said manager Dusty Baker last month per Patrick Reddington at SB Nation.
"He's hit second, he's hit sixth, he's hit fifth, when Murph was out he hits third sometimes, sometimes he hits fourth when Harp is out. He's a very, very important cog in our lineup."
As he already has shown twice in this NLDS, he is likely to prove a difference maker as the Nats try to shake off a reputation as a postseason letdown.
More from Call to the Pen
In Friday night's series opener at Nationals Park, a 4-3 victory for the Dodgers, Rendon went 2-4 and drove in two of the Nats' three runs.
After getting off to a slow start this season, Rendon hit for a .295/.359/.515 slash line with 11 homers and 52 RBI over the final 67 games as the Nationals won the NL East for the third time in five years.
"I think just trying to stay within myself, trying not to do too much, and just trying to put the barrel on the ball like I've been taught ever since I was younger. I guess just staying within myself," said Rendon following Tuesday's game per Chelsea Janes at The Washington Post.
Rendon had 21 homers and 83 RBI, scored 111 runs, and stole 17 bases back in the 2014 season when he finished fifth in National League MVP voting and won a Silver Slugger.
During the Nationals' four-game defeat at the hands of the eventual World Series champion San Francisco Giants in the NLDS that season, Rendon hit .368, so he has shown that he can produce when the stakes go up in October baseball.
With power and speed offensively, and one of the best defensive gloves and arms in the game at the hot corner, Rendon is indeed a difference maker. He showed it on Tuesday, and if the Nationals advance, he is likely to keep on showing it.
This article originally appeared on