Warriors' Ezeli, McAdoo take in Giants game at AT&T Park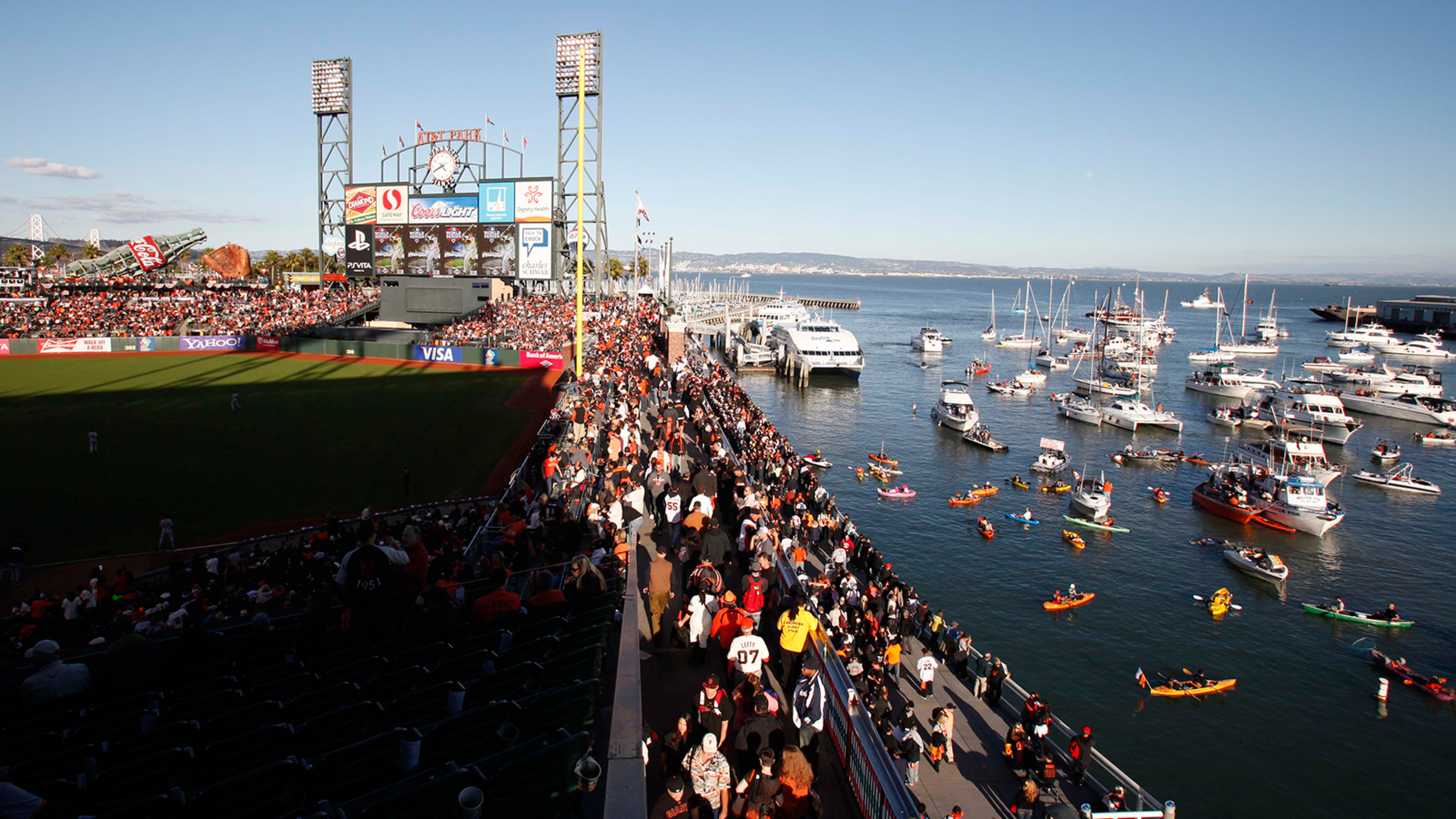 A few weeks ago, the San Francisco Giants were graced with the presence of the Golden State Warriors' Stephen Curry at one of their games. On Tuesday, a couple more Warriors came across the Bay to AT&T Park — Festus Ezeli and James Michael McAdoo.
Ezeli threw out the first pitch in the game, and both he and McAdoo hung out in the Giants clubhouse.
.@fezzyfel & @jamesmcadoo enjoying tonight's @SFGiants game #BayAreaUnite #DubNation pic.twitter.com/fk2sLP9QKB

— Golden St. Warriors (@warriors) June 24, 2015
The #SFGiants welcome @fezzyfel and @jamesmcadoo #WeAreChampions #DubNation pic.twitter.com/9T6mw9sggq

— San Francisco Giants (@SFGiants) June 24, 2015
Strike! @fezzyfel 🏀 @SergioRomo54 ⚾️ #WeAreChampions #DubNation #SFGiants pic.twitter.com/G3f85jHPxr

— San Francisco Giants (@SFGiants) June 24, 2015
MadBum dealing tonight. 13 k's and we just stretching out now!

— James Michael McAdoo (@jamesmcadoo) June 24, 2015
Champions Club. Tonight's agenda, ring design. (courtesy @warriors) pic.twitter.com/SdsC2Bdpn9

— San Francisco Giants (@SFGiants) June 24, 2015
Wayyyyyyyyyyyy up, I feel Blessed 🏆 @warriors #DubNation pic.twitter.com/HNhVTOZCDT

— San Francisco Giants (@SFGiants) June 24, 2015
(h/t CSN Bay Area)