View from a Boston Red Sox Fan living in North Carolina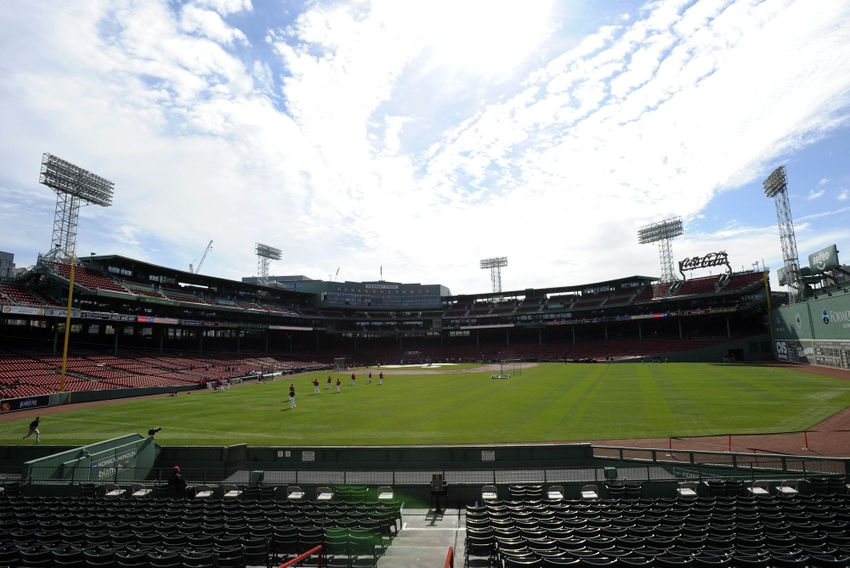 Being a fan of a team nearly 700 miles away isn't easy; however, being a Boston Red Sox fan teaches to not take things for granted.
This summer, I attended a game at Fenway Park for the first time. Two games, to be exact. I've been a Boston Red Sox fan since I was little, which is kind of weird in eastern North Carolina, but interesting in the same way.
North Carolina always has, and always will, belong to the Atlanta Braves. However, most Braves fans have moved to not caring about baseball over the past five or so years. Despite that trend, how I became a Red Sox fan in North Carolina was even more usually moving.
Like many young boys from the southeast, I grew up playing baseball, and eventually let go of it. But, I still loved watching it. I grew up going to NC State Wolfpack baseball games and, in my time, the Wolfpack have boasted some impressive baseball alumni. Joey Devine, Trea Turner, Carlos Rodon, Jake Buchanan, and Cory Mazzoni all donned the red and white. Brad Stone is a member of the Wolfpack, and he's also currently a member of the Red Sox organization in Lowell with the Class-A Spinners.
My Red Sox story isn't a storybook one, such as, "I was walking down the street one day, and David Ortiz came up to me, tossed me a Red Sox hat, and I immediately fell in love." Not even close.
Truthfully, I'm a Red Sox fan because my cousin was, and I'm honestly not sure how he became a Boston fan. But I wouldn't change a thing about it.
Unlike most Red Sox fans, I'm not a "T" ride to Kenmore away from Fenway Park. I'm about eleven hours away, which I think is pretty cool. However, there are a decent amount of Red Sox fans in the area.
Obviously, teams like the Red Sox, Yankees, Cubs, and Dodgers have more fans in North Carolina than teams like Oakland, Seattle, or Arizona. But, we're still a minority by a large margin. I said earlier that North Carolina has always belonged to Atlanta, and that's true; however, Baltimore and Washington still have somewhat heavy followings. I have never been very fond of the Orioles or the Nationals, but I do have a bit of a soft spot for Atlanta.
What I've Learned
Being a fan of a team nearly 700 miles away isn't easy. But, it teaches to not take things for granted. Like I mentioned, I took my first trip to Fenway in July, where I saw the Red Sox knock off San Francisco 11-7, and Minnesota 13-2. This was an experience I'll never forget. I'd give anything to be sitting in Fenway Park, watching the team I love more than life itself play. I hope to go back up to Boston next season, or at least take a shorter trip to Baltimore to watch the Sox play. But, I want everyone that lives in Boston, or the New England area, how lucky you truly are, to host an MLB team, especially the greatest franchise in baseball. GO SOX!
More from BoSox Injection
This article originally appeared on