Must-see: Two inside-the-park homers hit in Royals- Rays game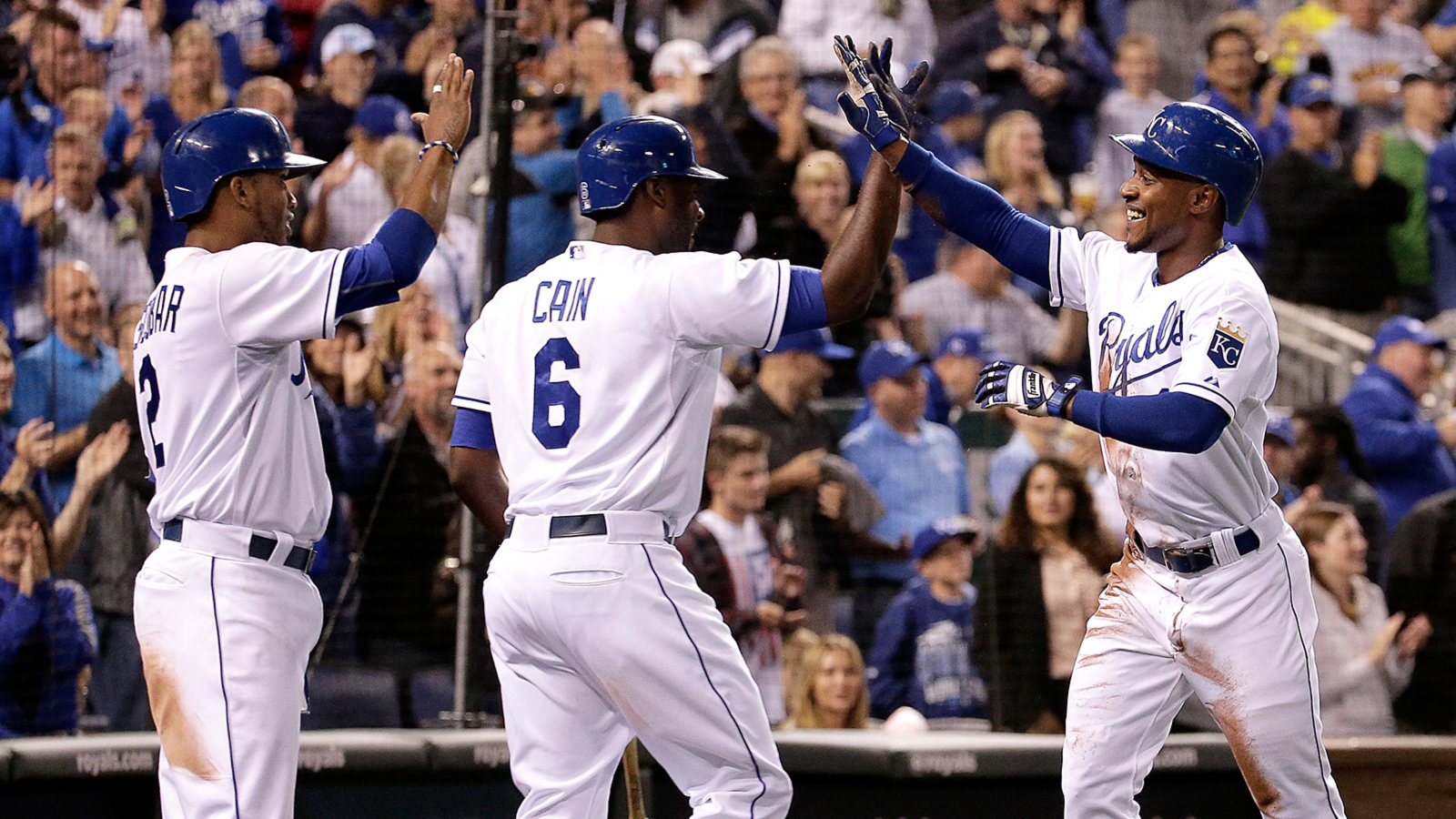 There must be something in the water at Kauffman Stadium in Kansas City.
Not one, but two inside-the-park home runs were hit during Wednesday's Royals-Rays game, a feat that hadn't happened since 1997.
In the fourth inning, Rays second baseman Logan Forsythe hit a ball to the warning track, over the head of Alex Gordon. Gordon injured himself running into the outfield wall and was unable to retrieve the ball. By the time Lorenzo Cain fielded the ball and hit the cut-off man, Forsythe had already crossed home plate.
Two innings later, Royals outfielder Jarrod Dyson hit an inside-the-parker of his own on a misplayed ball in left field. Fortunatley, Dyson was able to cross home plate due to his speed on the base paths, and not thanks to an injury to the other team.
It was difficult for Royals fans to celebrate Dyson's anomaly due to the injury to Gordon, which could keep him sidelined for months.