Twins Sign Jason Castro: Has His Fantasy Value Increased?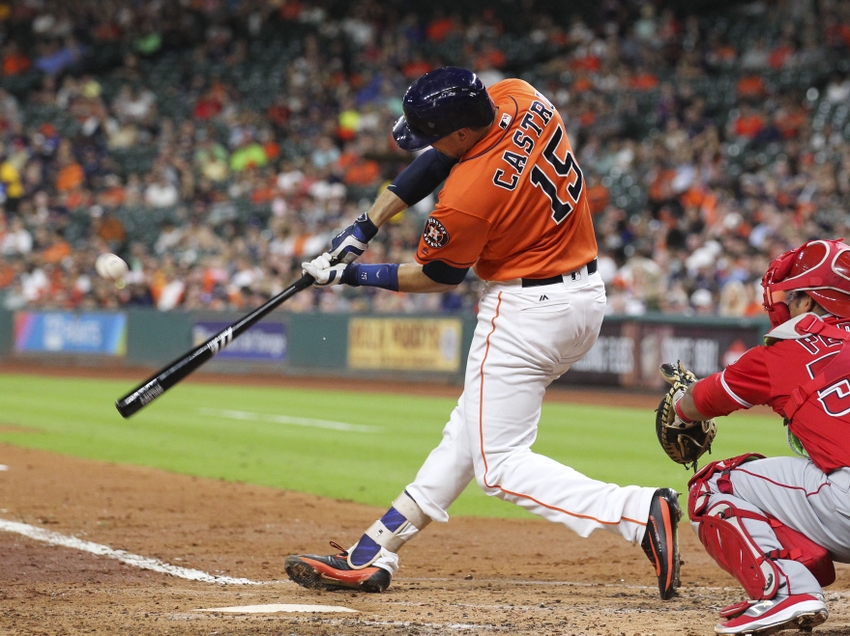 The change the Twins desperately needed finally came on Tuesday night, in the form of free agent catcher Jason Castro. With the Twins paying Castro some big bucks, should fantasy owners invest in him too?
The Minnesota Twins quickly put their money where their mouth is as the front office signed former Houston Astros catcher Jason Castro. For so long, the Twins' offseason signings have often left us puzzled, but this deal is hopefully the first of many that makes sense.
For three years and $24.5 million, it's no doubt a hefty contract. Castro isn't the first guy that springs to mind when you think of catchers who might warrant that kind of price tag. Though, after the Twins' devastating pitching woes in 2016, it's a small price to pay for a turn in the right direction.
To go along with pretty much every other position, the Twins have been lost at catcher for quite some time. Kurt Suzuki filled the void temporarily, but offered nothing more than poor plate discipline offensively and a ton of struggles behind the plate. The Twins are also that team who once traded away superstar catcher Wilson Ramos in 2010.
Minnesota has definitely had their share of struggles when it's come to back of house managerial decisions, that's for sure.
What Castro offers though, isn't amazingly promising, but it's exactly what the Twins need.
In one word, Castro is steady. For four straight seasons he's hit for double-digit home runs, including 11 in 2016.
If you're a fantasy owner who is unfortunate enough not to own Buster Posey, Ramos or even Gary Sanchez, this already spells something positive.
As far as power hitting catchers go, Castro should at least be in the conversation. The position itself remains reasonably thin, and although Castro won't score you a ton of points every night, his contact against right-handed pitching is enough to keep you happy some of the time.
So what can you rely on when Castro isn't hitting home runs?
The thing that most people are probably worried about is how little Castro actually plays. In Houston he played in only 113 games in 2016, below average for a catcher. Even when Castro was an All Star in 2013 he played in only 120 games, so he definitely is a guy that could miss some games here and there.
There is some reason for optimism though, and it's in large part thanks to how crappy the entire Twins' pitching staff has been. The one thing Suzuki did provide was a great rapport with all pitchers involved, so you can bet that manager Paul Molitor will be looking to keep that kind of chemistry flowing into 2017 if the Twins want to post an overall pitching ERA above their 5.08 from last season.
Obviously, this is good news for anyone that does wind up owning Castro, since it should mean he will be playing in a lot more games next season. That, plus his ability to hit for power (.377SLG in 2016), does mean Castro has some upside.
There is only one other stat that Castro owners should be looking at next season, and that's his pick-off attempts. Last year he struggled to throw out even the slowest of baserunners, finishing with a dismal 24% successful pick-off percentage.
Castro has never been known for a cannon arm, but he is a distinguished pitch framer, so if he can turn all this around, he could become one of the best defensive catchers in baseball.
With the Twins 40-man roster now full, there is little room for Castro to flop, especially since the Twins ignored other free agent catchers like Ramos and Matt Wieters on the market.
For those fantasy owners who do draft Castro, his .232 career average and .309OBP should have you feeling confident in a 29-year old who now has a chance to add some veteran leadership to the Twins' lineup.
More from Fantasy Baseball Crackerjacks
This article originally appeared on