Twins and Jason Castro agree to three-year deal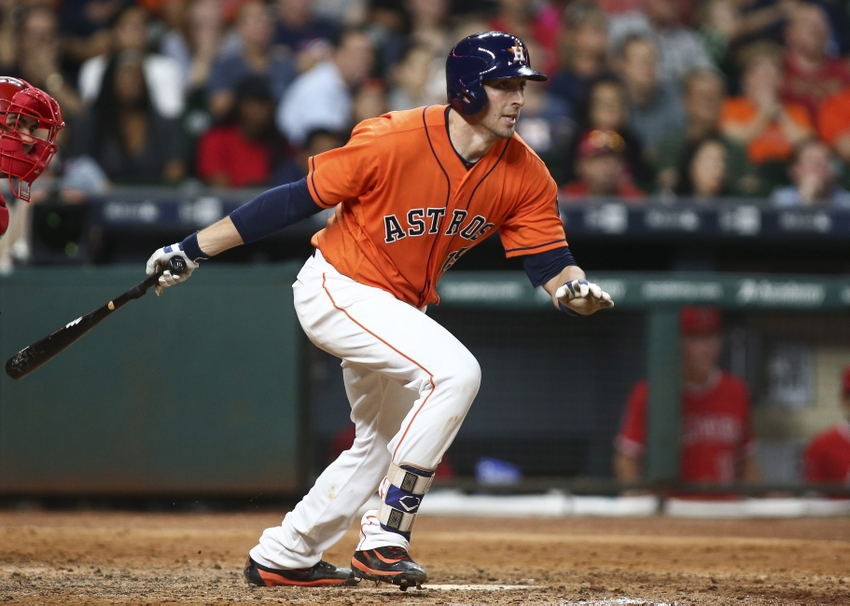 Minnesota Twins have agreed to terms with catcher Jason Castro involving a three-year deal.
The Minnesota Twins finished at the bottom of the entire league with a record of 59-103. This was their lowest win total in a season since 1995 when they won 56 games. It is clear that Minnesota needs to make some changes and they made the first one today.
According to MLB.com, the Twins have given former all-star catcher Jason Castro a three-year deal. This deal is worth $24.5 million. As a member of the Astros, Castro hit .210 with 11 HRs and 32 RBIs in 113 games. He was selected to the all-star team in 2013. During that season, he batted .276 with 18 HRs and 56 RBIs.
So, what does this mean for the Twins? Well not much. Castro will take the place of Kurt Suzuki who spent the last three seasons in Minnesota but left for free agency. Last season Suzuki batted .258 with 8 HRs and 49 RBIs. Castro comes over from Houston who just a few days ago acquired Brian McCann from the Yankees. It is unclear whether McCann will catch everyday or DH.
Castro joins Brian Dozier and Joe Mauer on a Twins' team that is hoping to have a far better 2017 season. The Twins are in full rebuild mode after seeing some success during the years of the early 2000's. Players like Justin Morneau, Johan Santana and Torii Hunter are long gone. Joe Mauer certainly isn't the same player he was years ago.
The Twins have not yet confirmed the signing of the six-year catcher but Castro seems to have found his next home in Minnesota.
More from FanSided
This article originally appeared on