Triple H gives Cubs custom WWE championship belt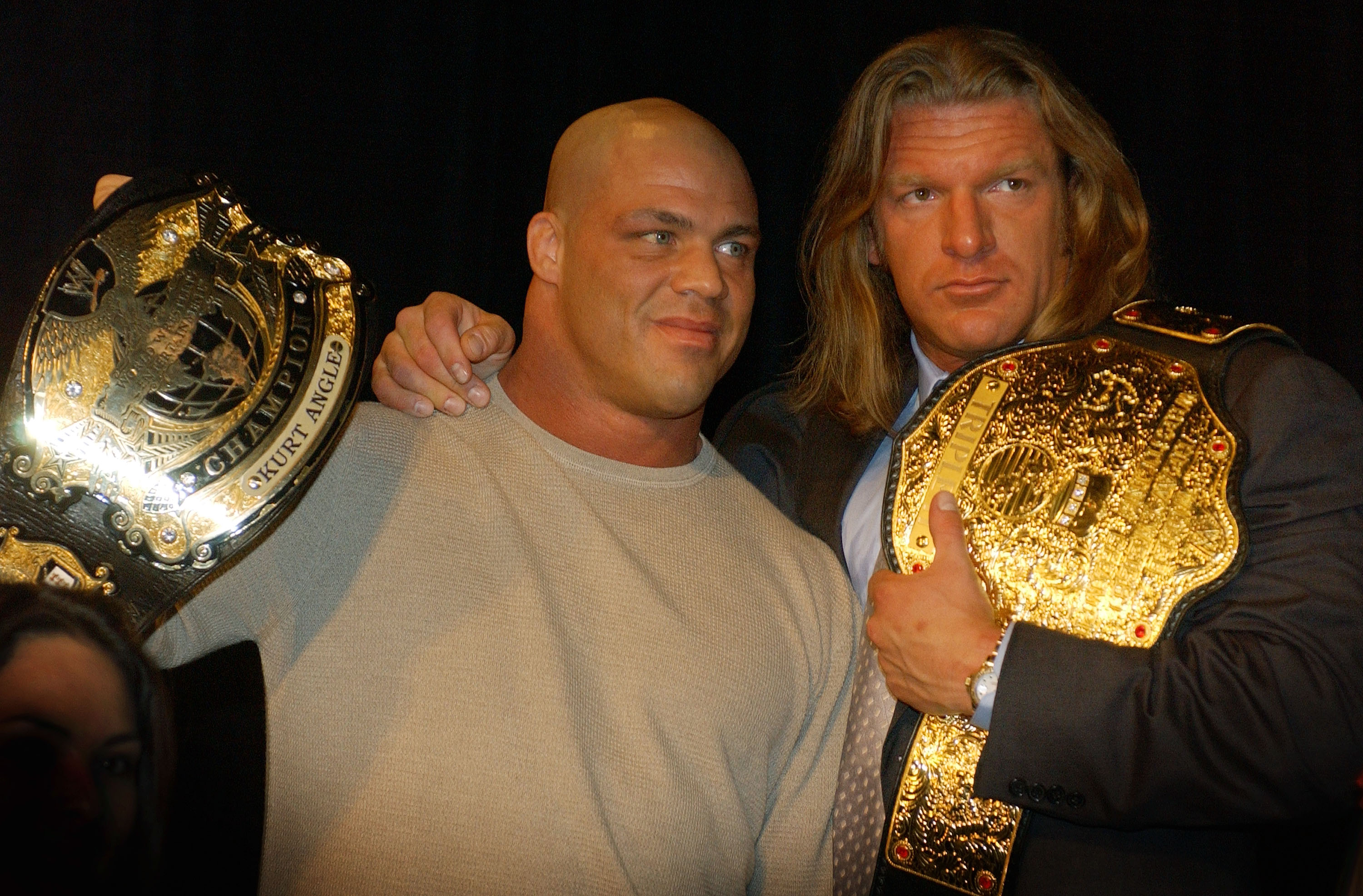 Triple H has a special present for the World Series champion Chicago Cubs — a custom WWE championship belt. 
Everyone is celebrating now the Chicago Cubs are World Series champions for the first time since 1908. Many fans lived and died without seeing their favorite team win a World Series. Now they're champions of the world, Triple H has a special present for them. The WWE superstar has a custom WWE title belt ready for the Cubbies.
WWE has reached out to numerous teams, presenting them with title belts. In recent years, teams have given the WWE free advertising by carrying around replica title belts. Most famously, Orioles outfielder Adam Jones carried one around in 2013. He later gave it to Yoenis Cespedes after the Cuban outfielder won the Home Run Derby at the 2013 All-Star game.
Game 7 could not have been scripted better by Vince McMahon himself. It almost felt like it was scripted because of all the drama and comebacks. Anytime Chicago got a lead, the Indians would get it back. They even got two runs off a wild pitch once the Cubbies had a 5-1 lead in the game. In the eighth inning, outfielder Rajai Davis tied the game with a two run homer off Chicago's prized trade deadline acquisition Aroldis Chapman.
Following a rain delay before the 10th inning, the Cubs came out energized. They scored two runs to take an 8-6 lead. However, the Indians did not go away easily. They managed to score a run in the bottom of the 10th and even put the winning run at the plate before Chicago ended the series and their 108 year title drought.
It sure wasn't easy for the North Side of Chicago, but they are finally hosts to a World Series champion for the first time since 1908.
This article originally appeared on