Trevor Bauer Apologizes to Tigers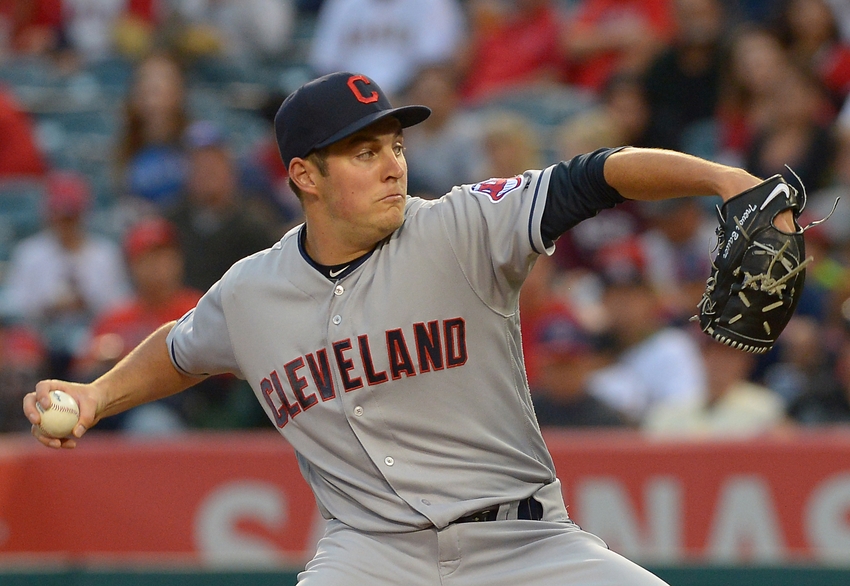 Trevor Bauer's last outing was a rough one for the Cleveland Indians starter. He had a very forgettable outing after getting knocked around by the Tigers and knocking a few Tigers around himself.
Cleveland Indians starter Trevor Bauer hit Victor Martinez, Miguel Cabrera, and Ian Kinsler.  It was a complete accident and visibly shook Bauer up. For those few Tigers fans that believe that it is no coincidence that three of their best players were hit there is a very simple explanation.
Trevor Bauer at his best gets the best hitters by coming in on the hands of the batter. When you are struggling with control, getting outs while using this plan of attack is what resulted in three Tigers being hit. The reason it was the three best? Bauer was stressing the most over those three hitters and trying to get them out by pitching inside.
After the game Bauer was still visibly upset about hitting the Tiger's players. He delivered the following apology to lead-off the discussion he had with the press:
" First off, I want to extend my apologies to Ian, Victor, and Miguel. The scouting report is to pitch in. I obviously did not intend to hit any of them. Regardless of the game situation or anything that could happen in a game, I would never intentionally throw at someone's head. That has no place in the game. I know saying sorry for it doesn't change that it happened. I am glad that he seemed to be OK and that nothing else came of it"
Bauer later reiterated this same sentiment on Twitter apologizing to Kinsler and again, adamantly saying there was no place in the game for throwing at someone's head. Bauer's obvious distress over the situation and his candor and apologies are refreshing.
In today's game any time a batter is hit, the same old "I guess it got away" line is used. While obviously players cannot be honest when they did intend to hit players there is no question that was not the case with Bauer and he has made sure the Tigers and the media is aware of that.
Trevor Bauer needs to reset his focus with recent injuries to key Cleveland rotation pieces, he may play a big role for the Indians in the postseason if he can step up and help pick up the slack.
More from Call to the Pen
This article originally appeared on