Toronto Blue Jays sign Kendrys Morales to 3-year deal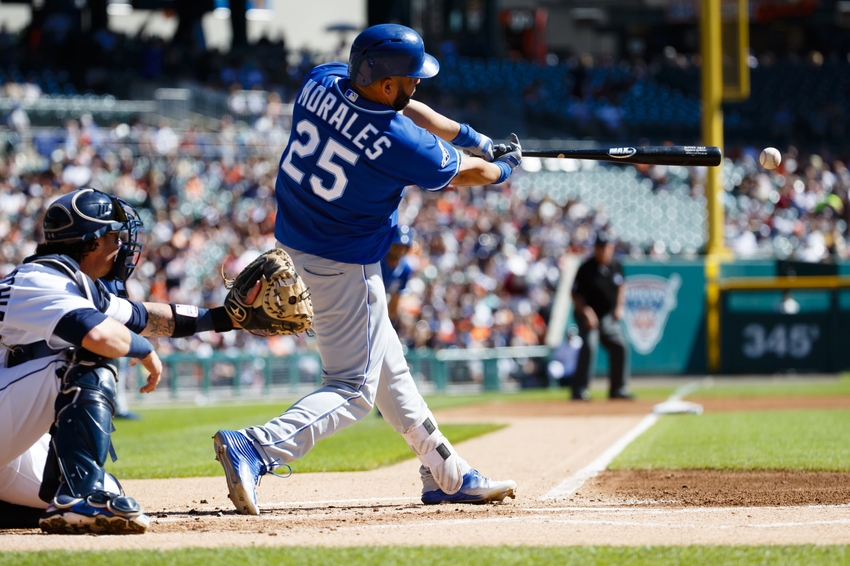 Kansas City Royals DH Kendrys Morales has signed with the Toronto Blue Jays. Could they be preparing for life without Edwin Encarnacion?
It looks like the first domino has fallen in MLB Free Agency as the Toronto Blue Jays have signed Kendrys Morales to a three-year deal. The Cuban designated hitter will trade Kansas City Royals blue for Toronto blue and pack his bags for a trip north of the border.
Fox Sports' Ken Rosenthal reports the deal is worth $33 million over three years:
Sources: Kendrys Morales to #BlueJays, three years, $33M, pending physical. First reported: @DfineNrmLC.

— Ken Rosenthal (@Ken_Rosenthal) November 11, 2016

Morales is most well-known for the time he spent in Anaheim and was arguably the face of the franchise before Mike Trout arrived. He joined the Royals in 2015 when they won the World Series, but he struggled at the start of last season. However, he finished strong and was the team's home run leader with 30.
While Jays fans will be happy to have him, they're also wondering how it will address the elephant in the room. Edwin Encarnacion is the same age as Morales but is a much better hitter than him. He led his team with 42 home runs, as well as the American League with 127 RBIs. He's been a big reason his team has made the ALCS twice in a row, and fans couldn't bear to see him go.
Encarnacion has already set his price tag, and has promised that he isn't one to wait it out. Even though he says he prefers to stay in Toronto, the signing of Morales might just push him out. They can co-exist if Morales is a full-time DH, then Encarnacion can play first base for the Blue Jays.
Then again, maybe this signing is an indication that the Jays would prefer to keep Jose Bautista. Despite an injury-riddled campaign, Bautista still finished with 22 home runs. And if anything, he's diminished his value this season which means they could keep him for less.
Unlike in 2015, the strength of Toronto's pitching staff was what brought them to the ALCS. However, against the Cleveland Indians, their power hitters were shut out, and they couldn't come up with timely hitting. The Jays want to stay at the top of the AL East, so it's no surprise they're shifting their focus toward hitting in the offseason. Even though their fans will want to Encarnacion back, they're not necessarily doomed without him.
More from FanSided
This article originally appeared on