Toronto Blue Jays Reach Deals with Lourdes Gurriel and Kendrys Morales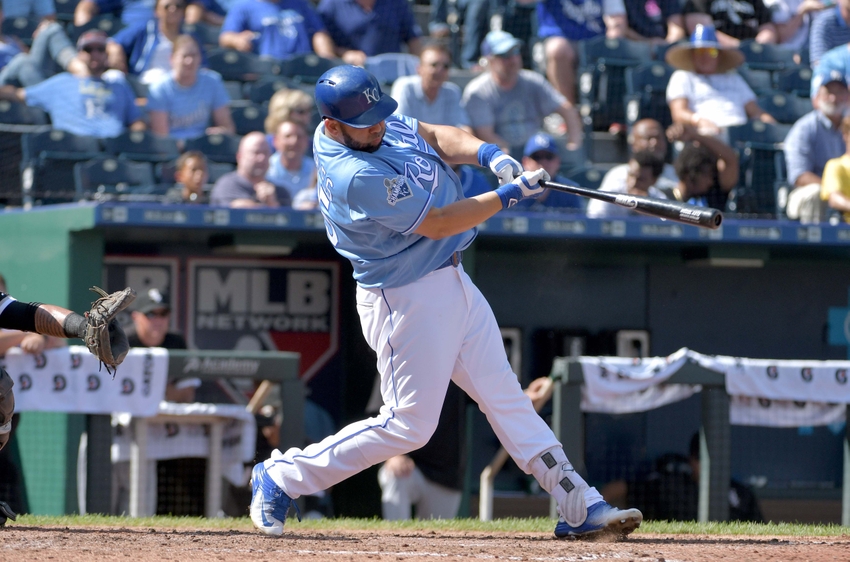 First major chips in the 2016-2017 free agent class fall to the Toronto Blue Jays on Friday afternoon as the Jays reach deals with Cuban defector Lourdes Gurriel and Kendrys Morales. What do these moves mean for Jays free agent sluggers Edwin Encarnacion and Jose Bautista moving forward?
The Toronto Blue Jays had an active day in free agency, inking Cuban defector Lourdes Gurriel to a seven-year deal worth $22 million this morning, and then followed that move up by signing designated hitter Kendrys Morales to a three-year, $33 million contract.
Gurriel, the younger brother of Houston Astros third baseman Yulieski Gurriel, will begin his major league career in Double-A playing shortstop according to Jeff Passan of Yahoo Sports, but could eventually be moved to the outfield. The 23-year-old Gurriel is seen as more of a long-term project for the Blue Jays, with excellent speed, power and athleticism.
Gurriel projects to play somewhere up the middle, either shortstop, second base, or an outfield position when he does reach the major league level. Gurriel was declared a free agent by Major League Baseball back in August, but waited for a contract until after his 23rd birthday on October 19, which allowed MLB clubs to sign him without being subject to international signing bonus regulations.
Gurriel was a career .277/.362/.426 hitter in Cuba, and showed excellent potential during his showcase last month. The plan for Gurriel with the Blue Jays is a bit foggy at this point, considering the Jays have Troy Tulowitzki (shortstop), Devon Travis (second base), and Kevin Pillar (center field) currently occupying the three positions that Gurriel plays, all of whom are under club control through the 2020 season.
More from Call to the Pen
The Blue Jays' second move of the day, and easily the more immediate impact signing of the two, was a three-year deal worth $33 million with Kendrys Morales. The 33-year-old designated hitter slugged 52 home runs and drove in 199 runs over the last two years with the Kansas City Royals, and will now assume the designated hitter role in Toronto.
So what does that mean for Edwin Encarnacion and the Jays' possible deal moving forward? Encarnacion could still play first base for the Blue Jays, but is obviously not an ideal defender. Encarnacion is believed to be turning the Blue Jays $17.2 million qualifying offer down at some point this weekend, in search of a five-year deal worth upwards of $100 million.
Encarnacion's agent has expressed that a return to the Blue Jays in 2017, at his desired price, would be an ideal fit for Encarnacion. Encarnacion has also been mentioned as a replacement for David Ortiz in Boston, but it seems like the Red Sox are more focused on working out a trade for Kansas City Royals reliever Wade Davis to help solidify their bullpen behind closer Craig Kimbrel.
Red Sox President Dave Dombrowski was quoted at last week's GM Meetings in Scottsdale, AZ, saying that the bullpen was the number one offseason priority for the Red Sox this winter.
Even though Encarnacion could play first base, that scenario seems unlikely with Justin Smoak and Chris Colabello on the roster at the position heading into 2017. The signing of Kendrys Morales at a fraction of the cost that it will take to keep Encarnacion likely spells the end of his tenure in Toronto. It also gives the Blue Jays some more flexibility to bring back Jose Bautista, or even continue to go in another direction this winter.
With the first big chip in this year's free agency class off the board, expect other teams to begin to become more aggressive in what has been a relatively quiet first week of the offseason.
This article originally appeared on