Buehrle admits 'age and innings maybe starting to catch up'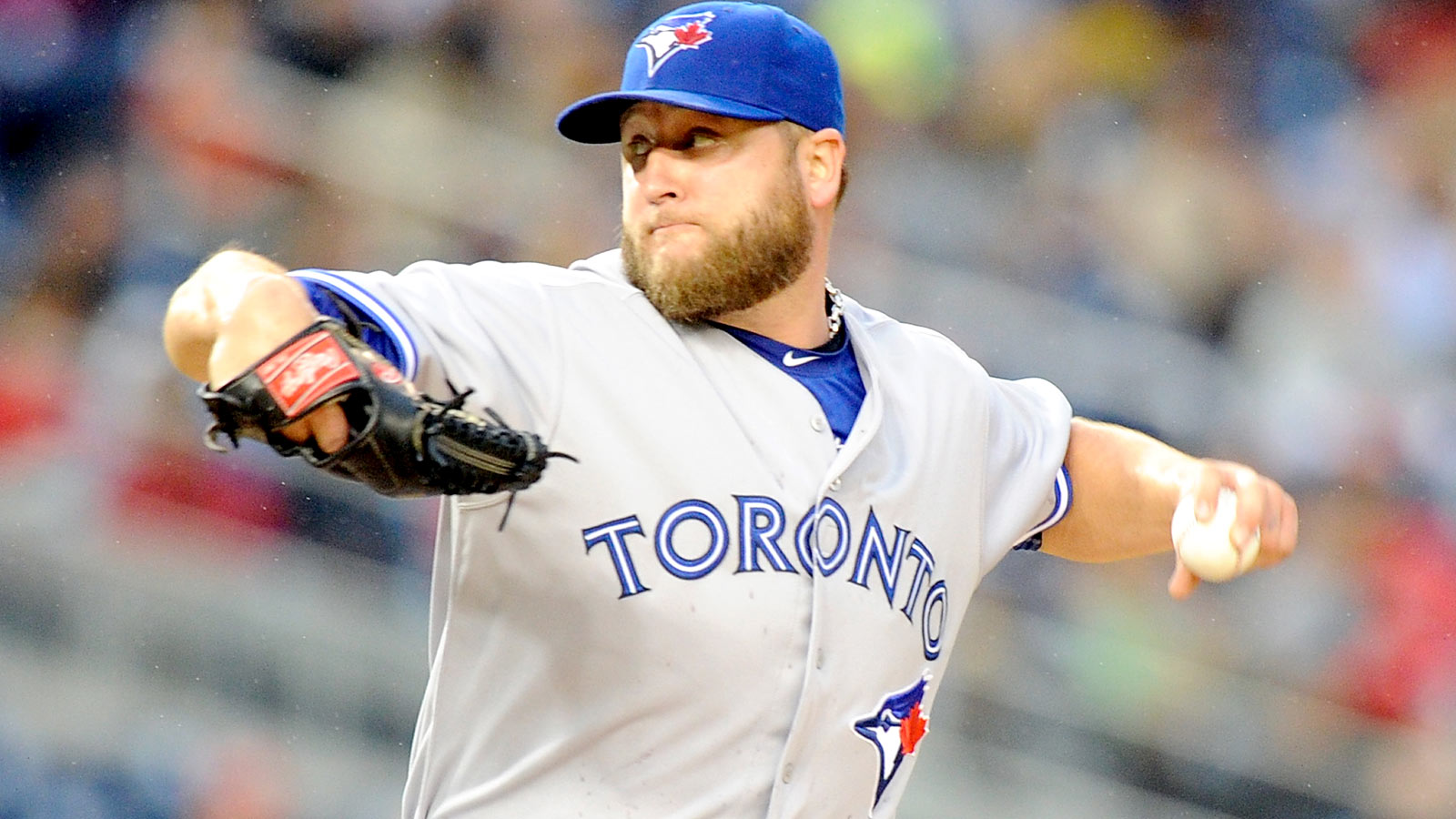 Since 2001, his first full season in the big leagues, Mark Buehrle has never had a stint on the disabled list.
In each of those 14 seasons, he has thrown at least 200 innings.
As of Wednesday, Buehrle has tossed 174 innings and will have his turn skipped in the rotation in favor of Marcus Stroman.
It's a different situation for Buehrle and he admits that it's a bit frustrating.
"It's frustrating," he said Wednesday via the National Post. "I feel like I've always been the guy that's been counted on to go out there every five days, and now I'm getting skipped for some other guys. So it's a kick in the stomach a little bit, just realizing that. But age and innings (are) maybe starting to catch up."
As the National Post notes, Buehrle received a cortisone shot in his "sore" shoulder, but doesn't expect it to be an issue.
"Take your car in to get oil changed, get the bearings lubed up— same thing," he said. "Just to try to get strong for the final couple weeks and hopefully the playoffs."
(h/t National Post)
MORE MLB:
Want stories delivered to you? Sign up for our MLB newsletters.