Jose Bautista's infamous bat flip immortalized on cereal box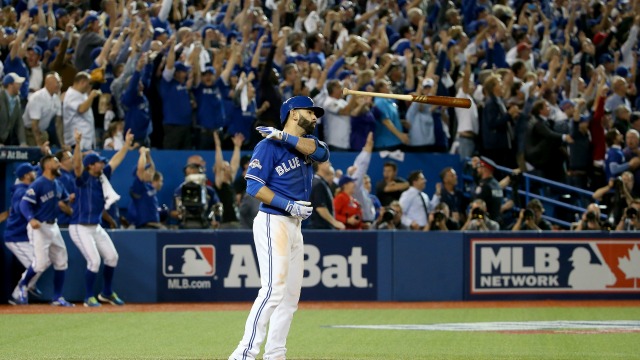 It's the bat flip that made posing on a baseball field an art form. And now it's going to be on cereal boxes.
Jose Bautista's unforgettable flip during Game 5 of last year's ALDS has been immortalized on the front of Golden Grahams Crunch. The Toronto Blue Jays slugger posted a photo he took with the box of cereal on Twitter.
In case you forgot, here's the unforgettable moment.
Cereal game on point👌@lifemadedelish pic.twitter.com/luZmZIGW8T

— Jose Bautista (@JoeyBats19) June 1, 2016