Toronto Blue Jays are imploding in September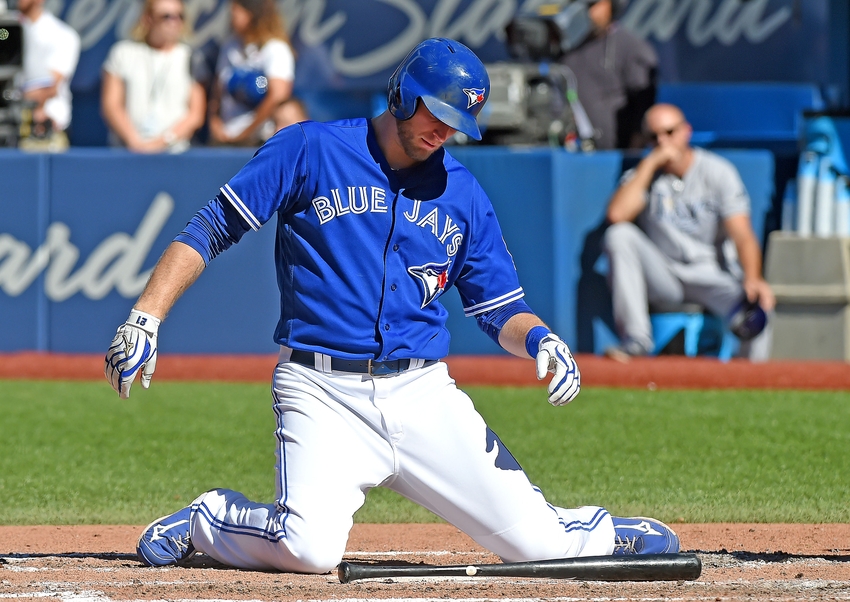 The final month of summer has not been kind to the Toronto Blue Jays and their 2017 postseason aspirations.
At this time in August, the Toronto Blue Jays were tied for first place in the AL East division with the Baltimore Orioles, 15 games above .500 and had winning records at home (36-26) and on the road (31-26). What a difference 30 calendar days have made.
Now mid-September, playoff contenders hope to be playing their best baseball during the stretch run. Instead, the Blue Jays are stinking worse than your overweight uncles gym bag that hasn't been cleaned out in over a month.
More from Call to the Pen
Toronto (79-66) has fallen behind Boston and Baltimore in the AL East standings. In their last 10 games, they are 3-7 and their winning percentage on the road has shrunk to .606 (37-34).
Possibly worst of all, last year's MVP Josh Donaldson, has not suited up for the Jays since September 11 and he is awaiting results from an MRI he had on his hip.
That's not good news for the Jays' offense, especially when the club has been hitting an AL second-worst this month at .218 just in front of the New York Yankees, which are red hot right now after selling off assets at the trade deadline. New York currently finds themselves only two games back of a wild card spot.
When it comes to AL ranks and September, the Blue Jays rank dead last in runs scored, OPS, RBI and second last in home runs hit. The only players who are really swinging postseason caliber lumber at the dish right now for Toronto are Devon Travis and Troy Tulowitzki, who are hitting .423 and .364 over the last seven days, respectively.
Pitching wise, the once thought to be over achieving rotation has fallen from fans good graces as of late also. J.A. Happ is the only starter to have recorded a win so far this month, but his ERA in that same time frame is 5.19.
Across the board, it gets uglier. Marco Estrada is 0-3 in three outings with an 8.53 ERA. Marcus Stroman? 0-3 with a 4.24 ERA while Aaron Sanchez is 0-0 with a 7.59 ERA in two starts. Even the bullpen has been putting forth poor efforts, with veterans Jason Grilli and Scott Feldman sporting ERA's of 9.82 and 18.00.
About the only two pitchers on Toronto's roster who have been effective in September is 21-year-old closer Roberto Osuna, who is 3-for-3 in save opportunities with no earned runs allowed, and the 39-year-old Joaquin Benoit, who is 1-0 with a 2.08 ERA in five appearances.
John Gibbons needs to find a way to turn things around. There were rumors swirling earlier in the season that he would not be brought back for a 2017 campaign with the club. As the team begins to tank late in the season, any hope of him retaining his job will likely be heavily dependent on whether or not his Blue Jays are playing ball again this October.
This article originally appeared on