Changing uniforms: Who does (fill in the blank) play for now?
Four of the top players to change teams in the offseason joined the New York Yankees, while the top free-agent acquisition left the Bronx for the Great Northwest in Robinson Cano.
Yep, Cano will no longer be manning the second-base position for the Yankees. The Seattle Mariners lured the five-time All-Star away with a $240 million, 10-year contract.
Of course, the Yankees weren't going to sit still. They snagged Boston center fielder Jacoby Ellsbury, added St. Louis outfielder Carlos Beltran, Atlanta catcher Brian McCann and went across the world to sign free-agent pitcher Masahiro Tanaka.
With Opening Night on Sunday – the Los Angeles Dodgers visit the San Diego Padres – and Opening Day on Monday, FOX Sports wanted to make things a little simpler for you when it comes to knowing who went where.
Here are some of the top movers, including closer Grant Balfour who almost left Oakland for Baltimore, but a failed physical negated that deal and the right-handed Australian ended up signing with the Tampa Bay Rays.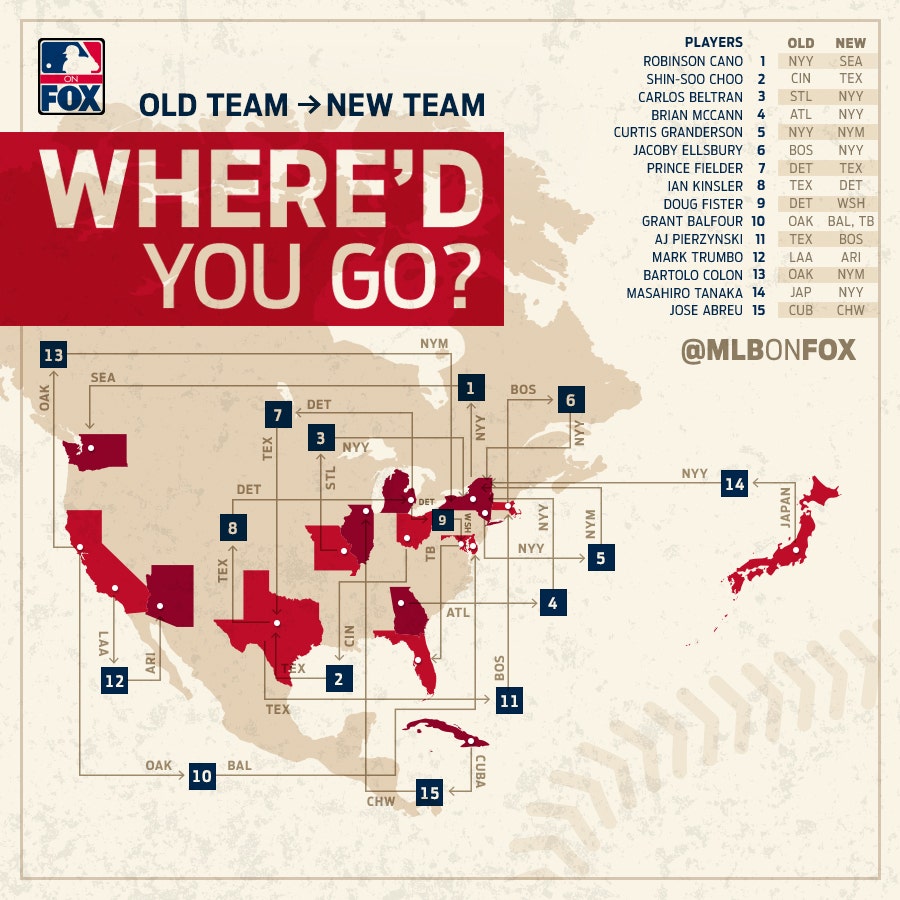 Here's how they switched teams: