Top Five Best Fits for the Yankees on the Free Agent Market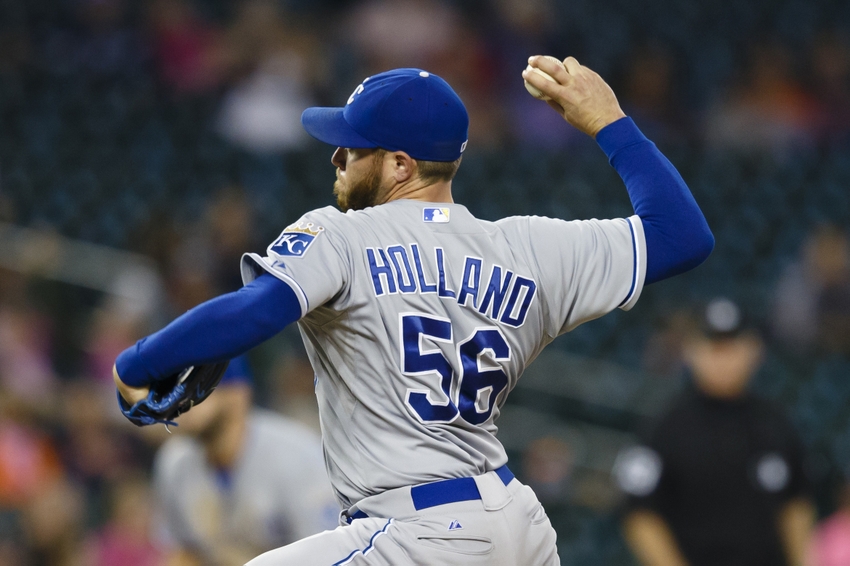 The Yanks Go Yard team scours the 2016-2017 free agent class for top five best fits for the New York Yankees this offseason.
While the New York Yankees are probably not going to go two straight offseasons without signing a major league free agent, fans shouldn't expect them to return to their free-spending roots either. One or two smart investments to address areas of need seems far more likely than going after any of the biggest available names.
General manager Brian Cashman has already come out and said that especially on the offensive side, the team is mostly planning on sticking with their in-house options. He's revealed that spring competitions will decide the starting right field and first base jobs, although Aaron Judge and Greg Bird are probably the front-runners there barring disaster.
However, if the team decides to move Brett Gardner or Brian McCann, it would be too surprising for them to be in the market for an inexpensive veteran power bat on a short term deal to take some of the pressure off the kids. A guy with some versatility would probably be ideal so you don't run the risk of blocking anyone, but a DH-type on a one or two year deal also could be feasible depending on what other moves Cashman makes.
All that being said, here are the five free agent who I think are the best fits for the Yankees this winter. There is a chance that four of them could be have on modest one year commitments despite their talents. We'll begin with the exception to that rule, because the fit is just so darn obvious.
The top priority for the Yankees this offseason is improving their pitching staff, and with no real impact starters available (at least none that can be relied upon), the best way for them to use their freed up money on the free agent market seems to be giving a record-setting contract to closer Aroldis Chapman, who is arguably the top impact arm available.
With 12.7 wins above replacement according to Baseball-Reference, no reliever has been more valuable than Aroldis Chapman over the last five years. He has an incredible 1.84 ERA (216 ERA+) and 1.68 FIP in 314 appearances over that span.
I'm opposed to giving big money deals to relievers in principle, but Chapman is clearly the exception. Still just 28, there have been no signs of decline to his famous heater. In fact, he averaged a career-high 100.4 mph with his four-seamer in 2016. Injuries are going to be a concern when investing big in any pitcher, but Chapman hasn't made less than 54 appearances in any year since his first full season in 2011. He's definitely safer than most.
Unlike fellow elite free agent closer Kenley Jansen, Chapman also comes without a qualifying offer attached since he was traded at the deadline. And why Jansen or Melancon would probably do fine transitioning to the American League and the Bronx, with Chapman you have the security of knowing. He's done it and seemed to thrive on the energy of pitching on the big stage.
It may sound crazy, but it probably takes five years and $18 million annually ($90 million total) to land Chapman because of the sky-high price of pitching and all of the other team's who should be in on the bidding. Still, there's a very good chance that Chapman would be worth every penny if New York makes that deal.
On Saturday George King of the New York Post revealed that the Yankees would be one of several MLB clubs sending team officials to watch former Kansas City Royals closer Greg Holland throw for scouts in Scottsdale, Arizona in hopes of landing a big league deal. After undergoing TJ surgery in October of 2015, Holland missed the entire 2016 campaign.
Prior to that, the two-time All-Star was one of the best closer's in baseball from 2011 to 2014, pitching to a 1.86 ERA and 1.92 FIP while collecting 113 saves and striking out 35.2% of opposing batters. The Kansas City Star recently reported that Holland is expected to be fully healthy by the start of spring training. By the end of February he will be 16 months removed from the surgery.
According to Holland's agent Scott Boras, the 30-year-old reliever is throwing in the low-90's and has thrown off a mound three or four times prior to Monday's showcase. Holland's fastball has averaged 95.5 mph during his career, although it dipped down to 93.6 mph as he dealt with the effects of the UCL tear in 2015. With the elbow issue addressed, there's a good chance that Holland's heater could see some of its zip restored.
Holland would likely be open to a short-term deal to rebuild value, which would certainly be of interest to the budget-conscious Yankees. On the other hand, I would guess he'll be looking for a closer's job, which may mean they'd have to choose between him and Chapman. If Holland is willing to take over Andrew Miller's vacant fireman role, New York could again potentially have the game's best bullpen.
Maybe the Yankees could get creative with a multi-year deal that includes an opt-out after the first year, similar to what the Mets gave Yoenis Cespedes? I think a three year $30 million deal with an opt out after year one would be an acceptable risk. Alternatively, maybe a traditional pillow contract of $15 million or so?
I am a big fan of the Los Angeles Dodgers recent strategy of stocking up on good-when-healthy arms like Rich Hill, Scott Kazmir, Brandon McCarthy, and Brett Anderson. Big market clubs like LA or New York can afford to take risks with those types of players, especially on short-term deals. As we saw with Hill in the second half and the playoffs, when one of those guys works out, it can be the deciding factor in your season.
There are a number of those types of guys available this winter. Hill, Kazmir, and Anderson are all free agents again, as are promising but injury prone guys like Kris Medlen and Henderson Alvarez. Probably the most intriguing of this group is Alvarez, who is still just 27 and received National League Cy Young votes as recently as 2014 with the Miami Marlins when he pitched to a 2.65 ERA and 3.58 FIP in 187 IP, making his first career All-Star squad.
Of course, Alvarez has now undergone two shoulder surgeries in the past two years and managed to throw just 33 rehab innings in the minors this year after signing a one year $4.25 million pact with the Oakland Athletics last winter. Another year removed from being a quality MLB starter, Alvarez may have to settle for a minor league pact this winter.
It might even be worth guaranteeing Alvarez a million or two to bring him into spring training and let him compete for one of the two open spots in the team's rotation. Starting pitchers in their prime years with Alvarez's resume are hard to come by, so even if the chance that it works out is small, it's a risk the team needs to be taking.
Despite what the rumor mill would lead you to believe, the Yankees are not expected to pursue the top bats on the market like Yoenis Cespedes and Edwin Encarnacion this winter, which makes sense. The team has a ton of MLB-ready position player talent, so locking themselves into more long-term deals that could block one of their potential phenoms doesn't make much sense.
On the other hand, if the team can upgrade their offense for 2017 for just a little cash on a one or two year deal, why shouldn't they? Carlos Beltran stands out as a guy who could benefit next year's club without hurting the rebuilding effort. He fits better as the team's primary DH than Brian McCann, and if the team needs his roster spot for someone like Clint Frazier in the second half, he can easily be moved to the bench or even traded again.
Beltran seemed to love his time in New York, has always been a Yankees fan, and was a terrific mentor to a number of the club's young players last year. Even a rebuilding club needs veteran leaders, and by all accounts Beltran has been extremely generous about sharing his time and knowledge with the next generation.
It certainly doesn't hurt that he can still rake either. His numbers stack up well against any of the available bats. Between New York and Texas, Beltran hit .295/.337/.513 with 29 home runs and 93 RBI. He was easily the Yankees best hitter for much of the year and finished in the club's top ten leaders in rWAR despite playing less than a 100 games with the Bombers.
The Red Sox, Blue Jays, and Rangers are all expected to pursue him after having interest at the trade deadline. Beltran will turn 40 in April, so its unlikely he gets a multi-year offer, but a one year $12-15 million deal seems likely.
The perennially under-appreciated Steve Pearce has had to settle for a one year contract each of the last three offseasons despite being one of the AL East's better sluggers in that time frame. Since 2014, Pearce has compiled a .267/.347/.493 slash line and been worth 7.7 wins above replacement in just 279 games according to Baseball-Reference.
September elbow surgery to repair a strained flexor mass in his right elbow should prevent Pearce from cashing again this offseason despite another fine season in which he hit .288/.374/.492 with 13 home runs in 302 plate appearances for Tampa Bay and Baltimore.
Pearce's flexibility allows him to serve as a backup plan to many of the team's youngsters. He could be an alternative to Judge in right, Bird at first, Tyler Austin at DH, Clint Frazier in left, and even Starlin Castro at second base. He's used to a bench/super-utility role, so ego shouldn't be a problem, nor should adjusting to moving around the field.
Despite being an extremely valuable player when healthy, Pearce played for just $4.75 million on a one year pact in 2016. The Yankees could safely double that an be well-assured of a strong return on their investment. Even better, lock the 33-year-old up on a two year deal. I'd give him two years and $16-18 million in a heartbeat, and there's definitely an argument to be made that New York should bid higher than that if need be.
Pearce is probably the position player who best fits the Yankees needs this offseason. He would provide them with some much needed power, has the versatility to be valuable in a bench role, and most importantly, should come very cheaply.
This article originally appeared on