Toby Keith cheers on the Dodgers in Colorado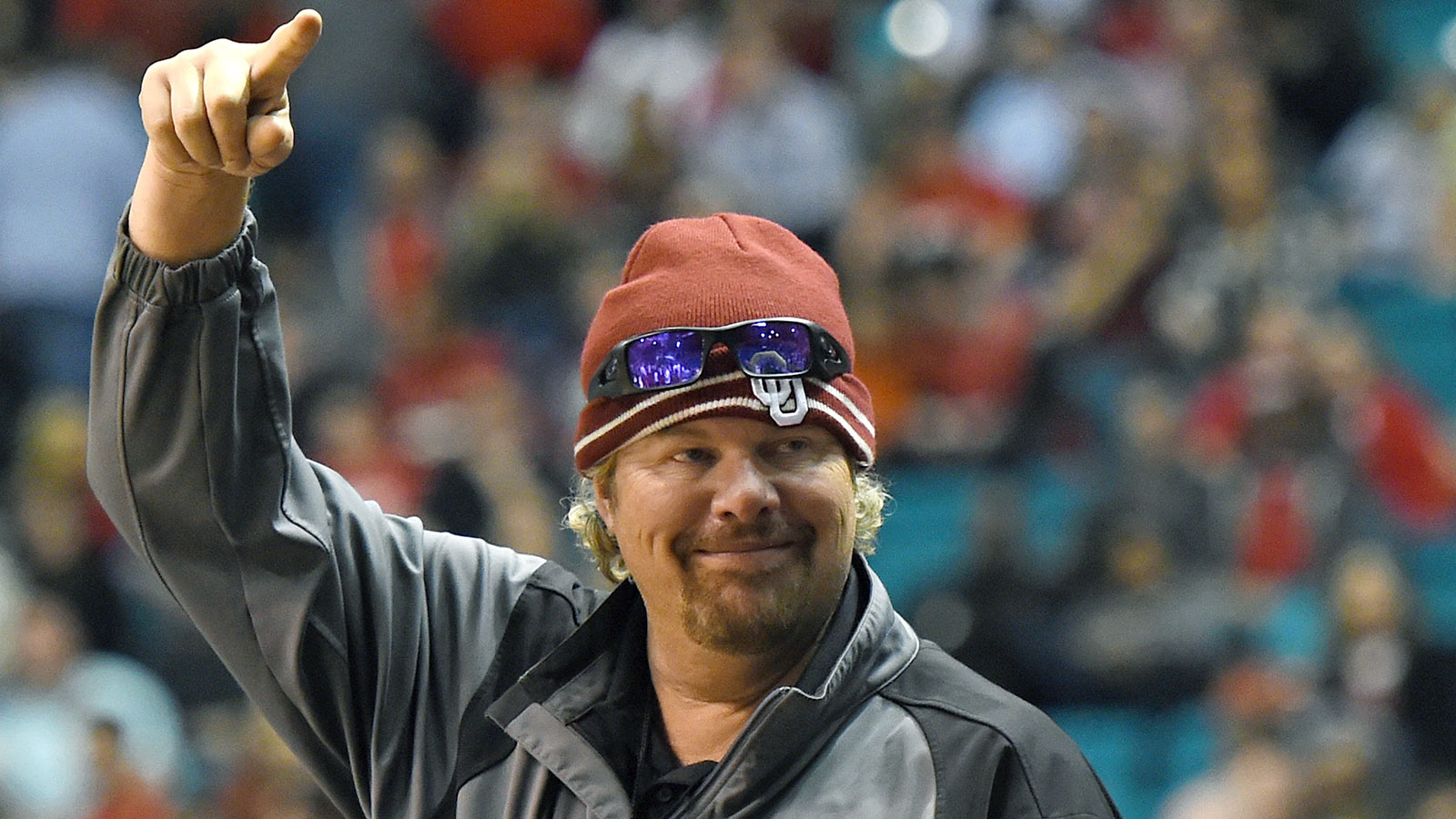 Despite the fact that he grew up in Oklahoma and was seen wearing a Denver Broncos hat at the Dodgers-Rockies game on Monday, Toby Keith is apparently a Dodger fan. He's such a big Dodger fan that he actually had his tour bus go to Denver to see the Dodgers play there on Monday following a concert in Phoenix on Sunday, according to Dodger beat writer Ken Gurnick. He also happens to be friends with Dodger manager Don Mattingly.
Clayton Kershaw, the Dodgers' starting pitcher on Monday, is a fan of the country musician, so it's no surprise that Keith's "Red Solo Cup" was heard playing in the Dodger clubhouse after the game. Per Gurnick, Keith plans to be in attendance for both games of the doubleheader between the Dodgers and Rockies on Tuesday.
(h/t MLB.com)
Photo credit: Ethan Miller/Getty Images
Just @redturn2 and @TobyKeithMusic hanging out before the game. pic.twitter.com/ztVAAZSDiU

— Los Angeles Dodgers (@Dodgers) June 1, 2015