Tim Tebow gets offer from baseball team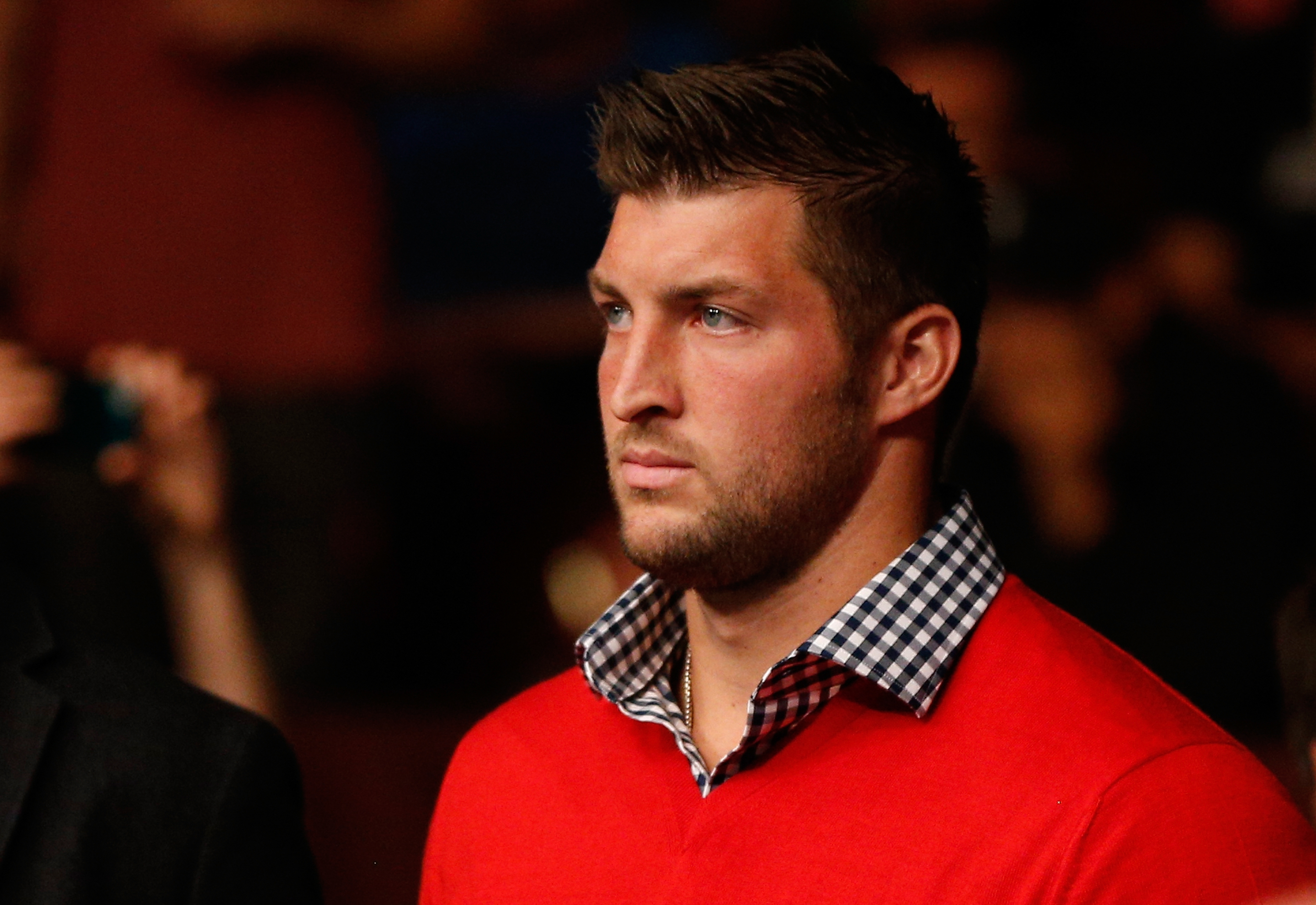 The Bridgeport Bluefish offered Tim Tebow a spot on their 2016 roster.
This time last year, Tim Tebow was attempting his NFL comeback with the Philadelphia Eagles. Despite some not-horrible preseason play, Tebow was cut before the regular season.
On Wednesday, he received his first baseball offer after deciding he wants to change careers. This is big progress for Tebow, who seemed hopelessly obsessed with a career as an NFL quarterback. Tebow must have done a lot of personal work to come up with a new goal since he clung to his NFL dreams for so long. Now, it seems this goal could come to fruition, although perhaps not in the way he imagined,
In case you do not follow baseball or just arrived here from 1955 with Marty McFly in a time machine, the Bridgeport Bluefish, based in Connecticut, are part of the Atlantic League. They are not the MLB's most recent franchise.
After Tebow's tryout, scouts were generally unimpressed. One unnamed scout said via USA Today, "It was a complete waste of time." Another said, "He tried. He tried. That's the best I can say. He is crazy strong and could run well in one direction, but that's it. He only had one good throw of all of his throws."
Tebow had seemingly unlimited promise as an NFL quarterback but failed to deliver during his brief time in the league. The Heisman Trophy recipient in 2007, Tebow was drafted in the first round of the 2010 draft by the Denver Broncos.
After a lackluster season that included a fluke victory over the Pittsburgh Steelers in the post season, the team traded him to the New York Jets where the name "Tebow" eventually became synonymous with "media circus."
In addition to pursuing a career with in baseball, Tebow has also provided commentary for the SEC Network.
This article originally appeared on