Three New York Yankees Prospects Set to Break Out in 2017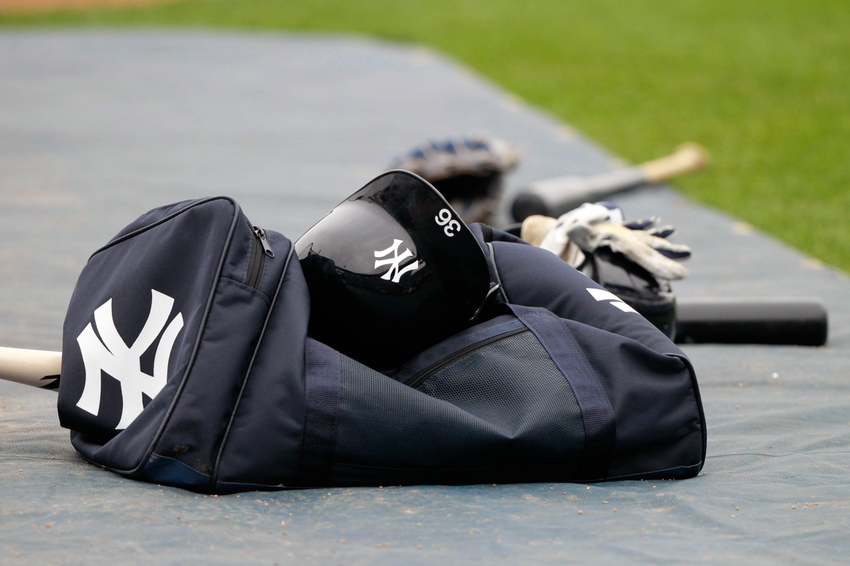 These five prospects in the New York Yankees system stand out as guys who could take a big step forward during the 2017 campaign.
A big reason why the New York Yankees have arguably the best minor league system in the game right now is the number of prospects who took big steps forward in 2016. The haul of youngsters general manager Brian Cashman brought in at the 2016 trade deadline put them over the top, but they were already a farm on the rise because of all the breakouts among their players last season.
On the pitching side, Chance Adams, Jordan Montgomery, and Nestor Cortes were among the most dominant starting pitchers at any level, emerging from relative obscurity to become legitimate building blocks for the future of New York's rotation.
Some of the notable position players who greatly improved their stock last year were Miguel Andujar, Kyle Higashioka, and Tyler Austin. These guys were barely on the radar as prospects going into 2016, and now they look like possible key contributors to the big league club within the next year or two.
These three breakout candidates we're going to discuss are not as close to the majors as that group, but each has legitimate superstar potential if things break right.
The first player from the famous 2014 international signing class to really make a name for himself stateside, Garcia was a popular breakout pick prior to the 2016 season before scuffling pretty badly after an aggressive assignment to the Appalachian League.
The 18-year-old hit a miserable .198/.255/.284 with just one home run in 254 plate appearances, although it's worth remembering that he was 2.5 years younger than his average competition.
Despite the ugly results, the team at MLB Pipeline saw signs of Garcia's growing maturity in 2016, noting that the teenage shortstop, "was showing some ability to control the strike zone and use the entire field from both sides of the plate."
Garcia already has three potential plus tools with his impressive bat speed, 60-grade wheels, and cannon arm. Because he's so young, many scouts think he has plenty of room to add power onto his wiry frame as well.
The Yankees may have gotten a little ahead of themselves promoting him to Pulaski so young, but he remains a potential five-tool superstar who could emerge as a very Gleyber Torres at this time next year if he plays up to his potential in 2017. With a guy this talented, it's usually just a matter of time before the breakout comes, and I would bet 2017 is his year.
High school pitchers take a while to develop, so it's easy to lose track of them during their slow climb through the minor leagues, even when they were as highly-touted as Drew Finley.
Selected by the Yankees with their third-round pick in the 2015 June amateur draft, Finley was advanced for his age but still has been handled with kids gloves during his first two seasons as a professional. He  spent much of 2016 in extended spring training camp before making just six starts for the short-season Staten Island Yankees.
Finley's numbers were pretty pedestrian in a small sample size this year, with a 4.28 ERA in 27.1 innings of work in the NY-Penn League. He struck out 17.2% of the batters he faced and walked 7.8%. There's no glaring problem there, but he didn't do much to stand out from the stable of impressive arms the team has in the lower levels of the minors.
The 20-year-old is best known for his plus curveball that MLB Pipeline calls, "a true downer that he'll throw in any count," but he also has a low-90's sinking fastball that is expected to be an above-average major league pitch as well. Throw in a useful changeup and you have a fairly polished arsenal that should make him a solid number three starter within the next few years.
New York has done an excellent job of coaxing a few extra mph out of their top young arms the last few years, and I wouldn't be surprised if Finley was the next guy to see his heater take a big step forward as he continues to develop physically.
If that happens, Finley could follow the path of fellow 2015 draftee James Kaprielian, who went from a high-floor, low-ceiling arm to a potential front-of-the-rotation guy because of the improvement in his fastball.
2017 could be the year Finley gets his first full-season assignment, most likely with Low-A Charleston, and it will be very interesting to see how he responds. I wouldn't be surprised if Finley had established himself as one of the team's top two or three pitching prospects by this time next year.
With the surgery to repair a torn labrum in his right shoulder he underwent in March of 2015 fading further and further in the rearview mirror, Luis Torrens is starting to re-establish himself again as one of the most exciting talents in the Yankees system.
The 20-year-old backstop got off to a hot start in 2016, hitting .311/.360/.400 in plate appearances with short-season Staten Island to start the year. That performance earned him a promotion to Low-A Charleston, where his power numbers lagged but he still demonstrated an advanced approach at the plate.
He finished the year with a .250/.350/.337 slash line in 214 PA split between the two levels. It often takes a year or so for a player's power to fully return after shoulder surgery, so don't be surprised if Torrens gets that slugging percentage back closer to .400 and maybe even pops double-digit home runs for the first time in his young career next season.
The aspect of Torrens' game that has the organization really excited though is his work behind the plate. He's extremely athletic, draws rave reviews for his receiving ability, and completely shuts down the opposing running game with his plus arm, throwing out 41% of opposing runners as a professional.
Because of his defensive value, the bar is pretty low offensively for Torrens to be a useful player, but he has shown the makings of an average major league hitter. He's patient, hits the ball to all fields, and could eventually knock 10-15 long balls per season.
More from Yanks Go Yard
This article originally appeared on