Three Giants reserves, pitchers join Posey on All-Star team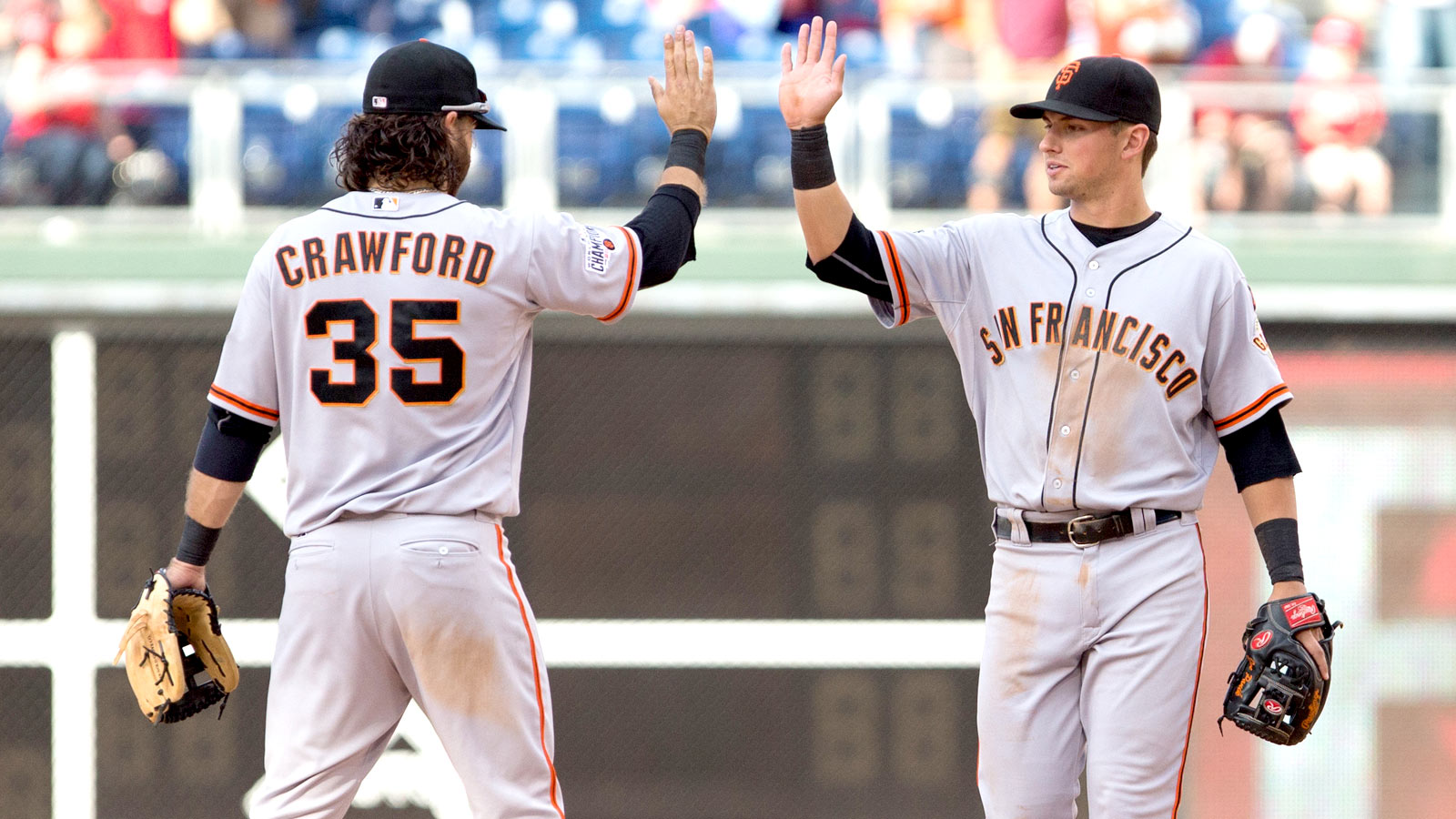 Three Giants were added to the National League All-Star team on Monday. Both pieces of the Giants' double play combination up the middle were included — shortstop Brandon Crawford and second baseman Joe Panik. Madison Bumgarner was named one of the pitchers on the squad.
For Bumgarner this is his third straight selection, though he has never appeared in the game. The left-hander, who is scheduled to start on Friday, might be in line to start the game next Tuesday. His battery mate, Buster Posey, will be behind the plate to start.
Crawford and Panik are both first-time All-Stars. Crawford has played well enough this year to have been a starter. The Washington Post cites Fangraph's calculation of WAR to make a case that Crawford should have been voted a starter.