30 years ago, Craig Lefferts of the Padres did something no pitcher has done since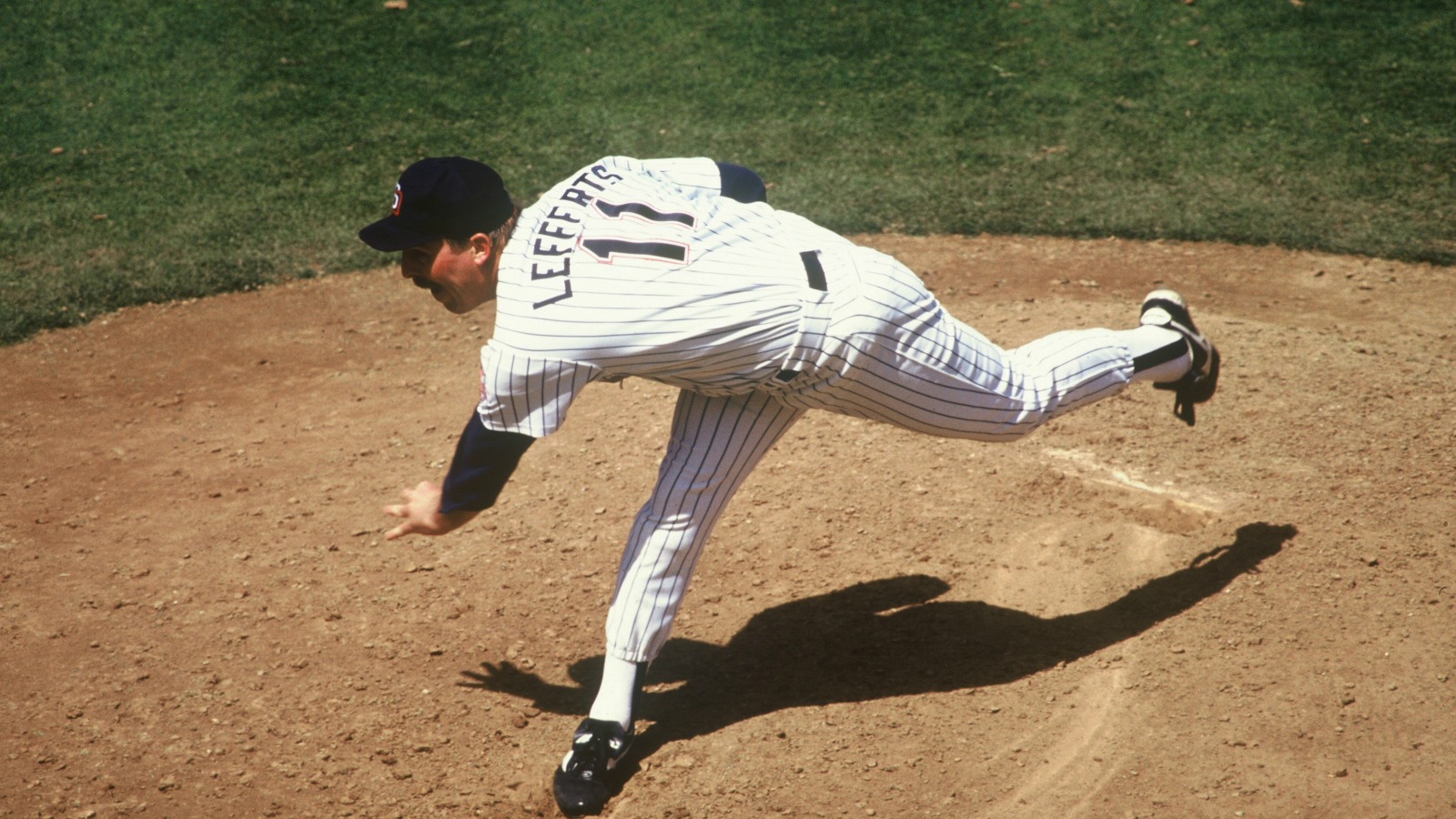 The walk-off home run is one of the most fascinating plays in baseball. It's the type of thing that happens often enough that you're never really surprised to see it, but it still makes for one of the game's most dramatic plays when you do.
This season alone we've already had five of them — the most recent was Chris Heisey's 16th-inning game-winner for the Washington Nationals Sunday — and last year there were a total of 64 across Major League Baseball during the regular season, with at least one from 24 of the league's 30 teams. And those walk-off winners come in all shapes and sizes.
They come in the ninth inning and in extras. They come with runners on and with the bases empty. They come off lefties and righties, on fastballs and offspeed pitches and to all parts of every ballpark in baseball. They come when pitchers are ahead in the count and when they're behind. They come from pinch hitters and starters at virtually every position.
The lone exception is that walk-off homers almost never come off the bat of a pitcher.
In fact, a pitcher winning a game with a walk-off home run is so rare that it's happened only once in the last 47 years. And that lone occurrence came 30 years ago Monday, on April 25, 1986, when San Diego Padres reliever Craig Lefferts used Tony Gwynn's bat to take San Francisco Giants righty Greg Minton deep in the 12th inning of a 9-8 Padres win:
There wasn't a more unlikely candidate for a walk-off homer than Lefferts, at the time a 28-year-old in his fourth big-league season.
Over the course of his 12-year major league career, the left-hander stepped to the plate 147 times, with 16 hits in 132 at-bats. The home run was Lefferts' only hit and only RBI of the 1986 season (he had three RBIs for his career), and prior to that at-bat just one of his eight big-league hits had gone for extra bases.
"I can't believe it happened," Lefferts said during a postgame TV interview. "I still can't believe it. He was throwing me away and he made a mistake. He threw me a breaking ball inside, and I was just lunging out there and I hit it."
At the time, Lefferts said it was his first walk-off home run since he was 15 years old. He also admitted to dreaming about hitting one, although even he didn't believe it was possible.
I was halfway around first before it came down, and I wasn't sure whether he caught it or not. I just kept running.
Craig Lefferts
"I was thinking on the bench before, 'Wouldn't it be nice to hit a home run?' but not really being serious about it, just to myself," Lefferts said in the interview. "And I just got a lot of tingles when I started running around the bases. I was halfway around first before it came down, and I wasn't sure whether he caught it or not. I just kept running."
Prior to Lefferts' blast, the most recent walk-off homer by a pitcher came from Jim Hardin of the Baltimore Orioles in a May 1969 win over the Kansas City Royals. And though there have been 638 home runs by pitchers since Lefferts — including 177 to give a team the lead — none has come under the same dramatic set of circumstances.
The closest call came in September 1987, when Jeff Robinson of the Pirates hit a go-ahead homer in the top of the ninth against the Cubs at Wrigley Field. But because Pittsburgh was on the road, Robinson had to settle for his only career hit being a simple game-winner instead.
These days, Lefferts is the minor league pitching rehab coordinator for the Oakland A's. He says it's inevitable that a pitcher will hit a walk-off homer again, but for now the mark is his, and even 30 years later, Lefferts loves reliving the hitting highlight of his career.
"I tell all my pitchers that I hit a walk-off home run," Lefferts told MLB.com recently, also noting that he had a fever of 102 the night of the game. "Gives them something to shoot for, right?"
You can follow Sam Gardner on Twitter or email him at samgardnerfox@gmail.com.