The Fall of Huston Street as the LA Angels closer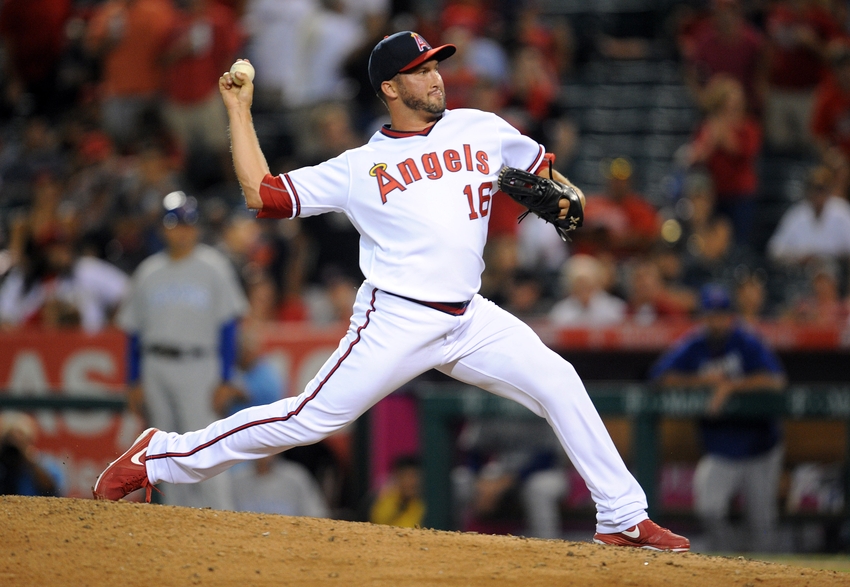 Huston Street began this season as the LA Angels undoubted closer. He had the keys to the job, & since joining the team it had been smooth sailing. At age 33 & his list of injuries growing, Street could find himself fighting for a spot in 2017.
While Street's season was short due to a handful of injuries, including a knee injury which required season-ending surgery, Street was one of the LA Angels worst options out of the bullpen this year. He posted a 6.45 ERA with 9 saves in 26 appearances.
These numbers a far below-average, but even worse when considering how solid Street had been throughout his career. Including this season, Street has a career 2,97 ERA and 12.5 hits, 0.9 homeruns, 2.4 walks, and 8.8 strikeouts per nine innings.
After posting very strong numbers throughout his career, there was a steep increase this year. Per nine innings, Street allowed 12.5 hits, two homeruns, and 4.8 walks while only striking out 5.6. The increase in walks and reduced strikeout rate points to the main problem for Street's struggles.
Street struggled mightily with his command this year, as his poor placement allowed far too many baserunners. This makes it difficult for him to be a reliable late-inning option. Street's velocity was also a concern, but he assures fans his speed will be back to normal.
Want your voice heard? Join the Halo Hangout team!
"Just got out of surgery, still pretty loopy, but the doc said I should come back throwing 98, but it could have been 89," Street said following his surgery. In all likelihood, Street will probably perform better than he did this year in the future. However, it is also hard to see him return to his 2015 form, when he had 40 saves.
It will be interesting to see how the Angels handle him this next season. Street is due 10 million dollars, which makes it interesting to see if the Angels keep, release, or trade him. If he can return to form, the Angels may do what they did with Joe Smith this season, and trade him for a younger arm who can fill the same role.
This season was one to forget for Street, but he has the potential for a comeback season in 2017. If the Angels plan on contending soon, what they do with Street will be vital to their plan.
2016 Grade- D-
This article originally appeared on