Texas Rangers to Sign Andrew Cashner to One-Year Deal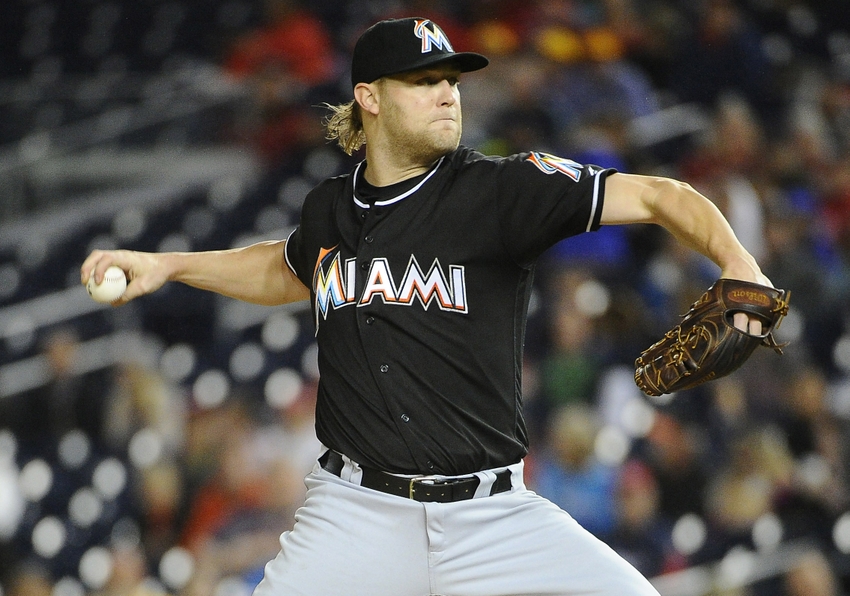 The Texas Rangers will try to bolster the middle of their rotation by signing Andrew Cashner to a one-year, $10 million contract.
In need of rotation help, the Texas Rangers are bringing in veteran starting pitcher Andrew Cashner. FOX Sports' Ken Rosenthal first reported that a deal was close, while MLB.com's TR Sullivan confirmed that an agreement had been reached for one year and $10 million.
In a very sparse starting pitching market, Cashner is coming off what could have been his weakest campaign in his seven years at the major league level. The big right-hander began the season with the Padres, posting a 4.76 ERA over 16 starts before being traded prior to the deadline to the Marlins. In Miami he was noticeably worse, sputtering to a 5.98 ERA in 12 outings (11 of them starts).
Overall, Cashner produced a 5.25 ERA, 1.53 WHIP and 1.87 K/BB ratio on the season in 132 total innings. His ERA was a career high, and his 77 ERA+ was likewise the poorest such mark he's managed in a big league campaign. The troubling 4.1 BB/9 he posted was Cashner's worst since his 2010 rookie year with the Cubs when he walked five per nine. His 7.6 K/9 was also down from a high of 10.1 in 2012.
More from Call to the Pen
However, what attracted teams to Cashner (besides the dearth of worthy alternatives) and what the Rangers are likely hoping for is a return to the form he once flashed while a member of the Padres. Between 2013 and 2014, Cashner generated a 2.87 ERA, 1.13 WHIP and 2.91 K/BB over 298.1 combined innings (50 appearances, 45 starts). It was the strongest stretch of his career, but he has been unable to match it since.
The 30-year-old Cashner has also dealt with a series of injuries through the years, surpassing 30 starts only once, in 2015. This year he was hampered by hamstring and neck strains, which required two separate trips to the disabled list. The Rangers will keep their fingers crossed that he can stay healthy and give them innings next season.
While the signing is something of a homecoming for Cashner, who hails from Conroe, Texas and attended college at TCU, there is reason to be concerned about how the move might affect his performance. After pitching in spacious Petco Park for the past five seasons, he will now make his home starts in Arlington's Globe Life Park, which consistently rates as one of the league's most hitter-friendly venues.
As a member of the Padres, Cashner posted a 2.81 ERA in San Diego and a 4.54 ERA on the road. That's certainly not the most encouraging split. But the Rangers have him on just a one-year deal for a relatively modest price, so it's not a crippling commitment if things go sideways.
Signing Cashner probably puts an end to any real chance of Derek Holland returning, although that didn't seem very likely anyway. The Rangers need someone to step up in the middle of the rotation behind lead arms Cole Hamels and Yu Darvish, and they will take a chance that Cashner is that guy.
As for Cashner, he'll aim to have a bounce-back season in the Lone Star State and re-enter free agency next year with significantly more bargaining power. For now, he'll just be glad that he gets to bring that prodigious beard back.
This article originally appeared on