Texas Rangers: Stars Line Up for Andrew Cashner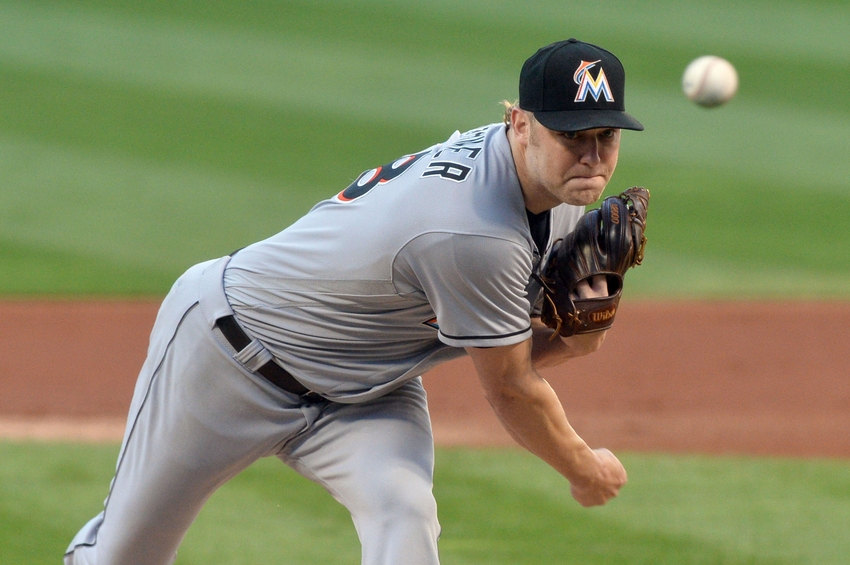 Andrew Cashner did not garner much attention as a member of the free agent pitchers pool this year. In fact, Cashner has never garnered much attention at any point in his entire major league career. But the one-year deal he just signed with the Texas Rangers has to have him believing that sometimes the stars line up just right for you. And he doesn't need the attention because he has everything else he could have wished for.
Andrew Cashner gave himself a 30 percent raise by signing a one-year contract with the Texas Rangers for $10 million. This is the same Andrew Cashner who went 5-11 with an ERA well over 5.00 and whose career stats stand at 31-53 with a ERA approaching 4.00.
The Texas Boy Comes Home
But he's going home. And big ole Texas boys like to be home. So it wasn't a big surprise when Andrew Cashner couldn't help but rave to the Dallas Morning News about the Rangers, saying, "The biggest thing for me is getting to come to what somebody told me the other day is the best culture in baseball. That sets the tone for winning." Well okay, Andrew, if you say so. But it was clear that this is one very happy young man.
More from Call to the Pen
And it also helps that the Rangers are a bit heady about things too. "I really do believe that sometimes there is a right fit with a person, the athletes, the coaching staff, the team, teammates, the community," general manager Jon Daniels said. "We're excited to bring him here."
The Rangers had pursued a deal for Andrew Cashner at the trade deadline last summer. According to MLB.com, Rangers pitching coach Doug Brocail told the team at the time that he could "fix" Cashner. Now, it looks like the Rangers will be taking him up on his offer to do just that. Because Cashner does need some fixin'.
Cashner Has His Work Cut Out for Him
Baseball Reference has this thing they call Similarity Score that was developed by baseball guru Bill James. It's included on each player's page and it can be fun just to glance at. For Andrew Cashner, if his career were to end today he would have a career similar to such luminaries as Lee Grissom, Tom Poholsky, and Tracy Stallard. What's the problem, never heard of any of these guys? Well, I guess that's the point.
Although the name Tracy Stallard might ring a bell. His claim to fame came as a pitcher for Baltimore when he threw the pitch that landed in the right field seats for the 61st home run hit by Roger Maris in 1961.
So the point is that Cashner has some work to do if he's going to climb above the stature of the company he is currently keeping. He's one of those guys that everyone seems to want as the Rangers will be his fourth team in only seven years.
But for now, both sides are happy and everyone is hoping that pitching coach Doug Brocail does know something about Andrew Cashner that no one else knows. And that he's fixable. Because in a rotation that could be lacking the services of both Derek Holland and Colby Lewis, neither of whom has been signed, the Rangers need Cashner to step it up as the team seeks another division title in 2017.
This article originally appeared on