Shin-Soo Choo suffers broken arm after being hit by pitch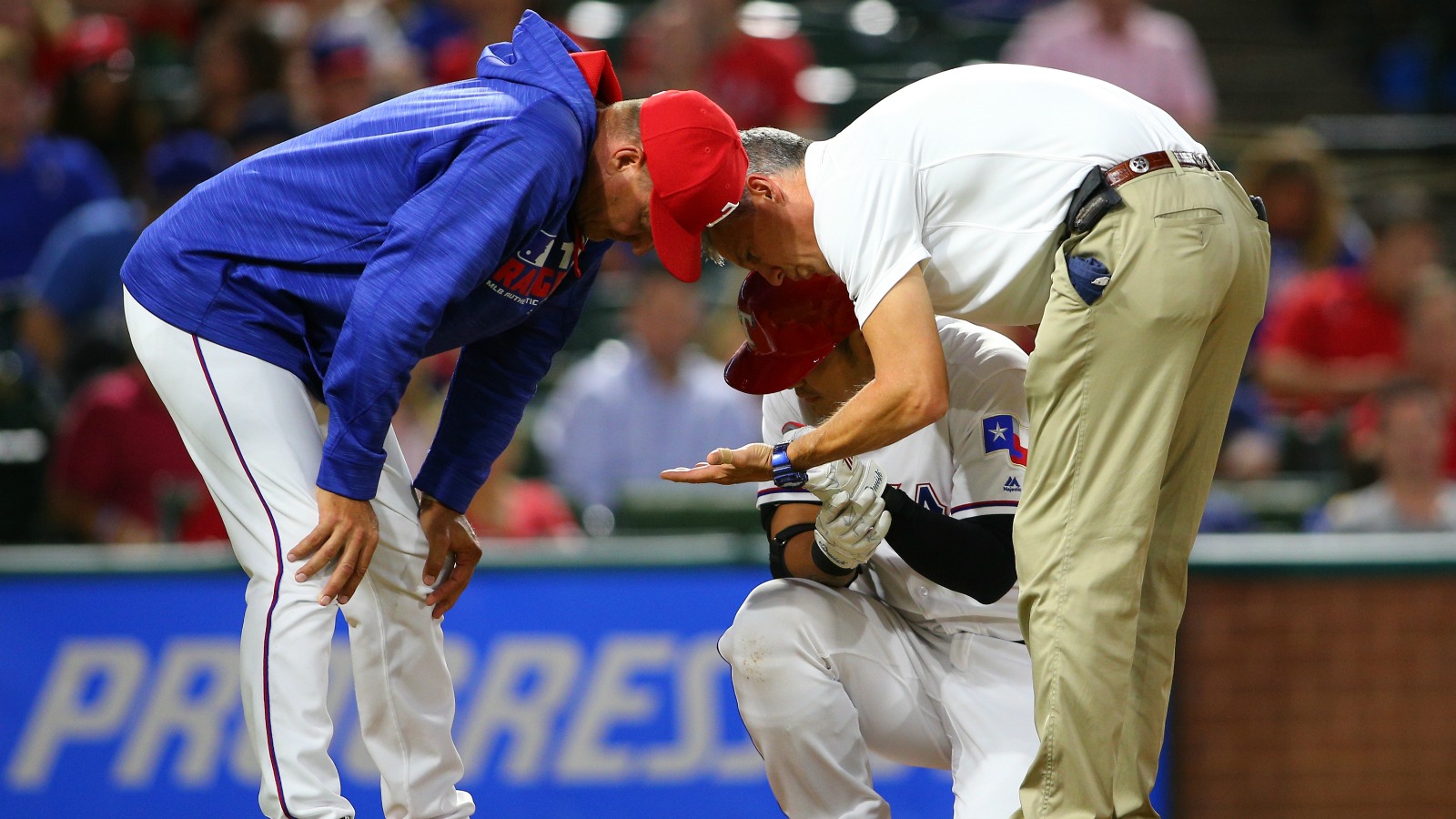 Texas Rangers lead-off man Shin-Soo Choo was hit by a pitch in the fifth inning of Monday's Oakland-Texas game that fractured his arm, which will likely end what has been an injury-plagued season for the 34-year-old.
Athletics pitcher Ross Detwiler hit Choo on the left forearm with a fastball that hit 88 miles per hour. Choo has already been placed on the disabled list three times this season.