Rangers fan dangerously leans over railing to make great catch with hat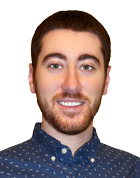 Mariners outfielder Nelson Cruz is on track for yet another 40-home run season in 2016 after belting his 13th home run of the year against his former team, the Texas Rangers, on Sunday. It left the bat at 114 mph as it sailed over the wall in left-center and into a fan's hat.
The ball, which was destined to land in the bullpen, was snagged by a fan who dangerously leaned over the railing to make the full-extension grab with his hat.
Heady play, there. https://t.co/aeT39SawKK pic.twitter.com/LLKpgXA4Lb

— MLB GIFS (@MLBGIFs) June 5, 2016
It was risky, but worth it in hindsight because no one was hurt and he caught a homer. Nelson now has 40 RBIs to go along with his 13 home runs and a .289 average. The Rangers did go on to win, 3-2, after a three-run fifth inning.