Texas Rangers: Jurickson Profar to Join Dutch Baseball Team in Exhibitions Against Japan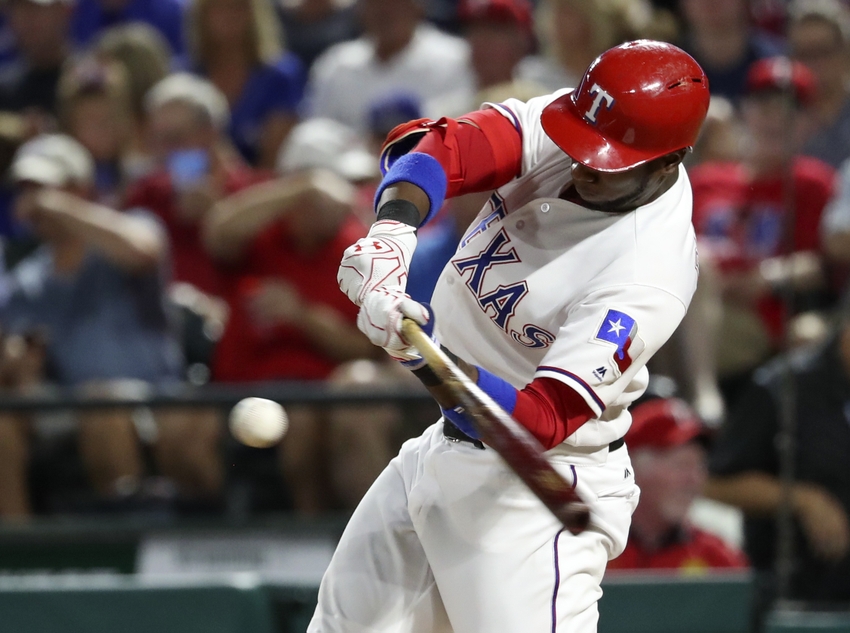 Jurickson Profar of the Texas Rangers will play for Team Kingdom of the Netherlands in exhibitions against Japan this November.
The Texas Rangers re-entered the news yesterday when word broke that Jurickson Profar will play on the Dutch baseball team in exhibitions against Japan. As The Curacao Chronicle reports, Profar will star in two games against Samurai Japan at the Tokyo Dome on the 12th and 13th of November. The infielder will be the only player from the Major Leagues on the Netherlands' team. Interestingly enough, his younger brother Juremi Profar has also been named to the team.
Profar, who was born in Curacao, is no stranger to representing his homeland. Back in the 2013 World Baseball Classic, the Texas Rangers gave the youngster permission to play on Team Kingdom of the Netherlands. Profar had initially declined to join the team so that he could attend spring training with the Rangers, but he eventually changed his mind once the Netherlands reached the final four.
Now three years removed from that situation, Profar has yet to pan out in the major leagues. He played roughly half of 2013 with the Texas Rangers but failed to impress in that period. Metrics rated his defense as roughly average, and he batted a pitiful .234 with just six home runs.
More from Call to the Pen
Worse yet, he missed the entire 2014 season with a shoulder injury. His attempts to establish himself in the major leagues faltered once again the following season after requiring a surgery to repair a torn labrum in his right shoulder. In just a few years, the infielder had transformed from a 19-year-old top prospect to an injury-prone 23-year-old. Profar did manage to play 30 or so games that year in the minor leagues, but the results were less than inspiring.
This past season saw Profar remain healthy for much of the season, and he even appeared in 90 games for the Texas Rangers. His defense played up at a variety of positions, with the 23-year-old splitting his time between the outfield and first, second, and third base. Metrics viewed his work as a bit better than average.
His work at the plate, however, was still quite terrible. He batted just .239, although his .321 on-base percentage still had some value. The biggest problem was that he completely lacked power, slugging just 14 extra-base hits in over 300 plate appearances. While he has never really brought much power to the table, it would certainly be good for him to find a way to improve his offense.
How his time playing for the Netherlands will affect his performance next season remains to be seen, but any time facing live pitchers should be beneficial. If all goes well, some hot hitting against Japan could convert into enhanced value next season.
This article originally appeared on