Texas Rangers: Is A Big Move Coming In the Near Future?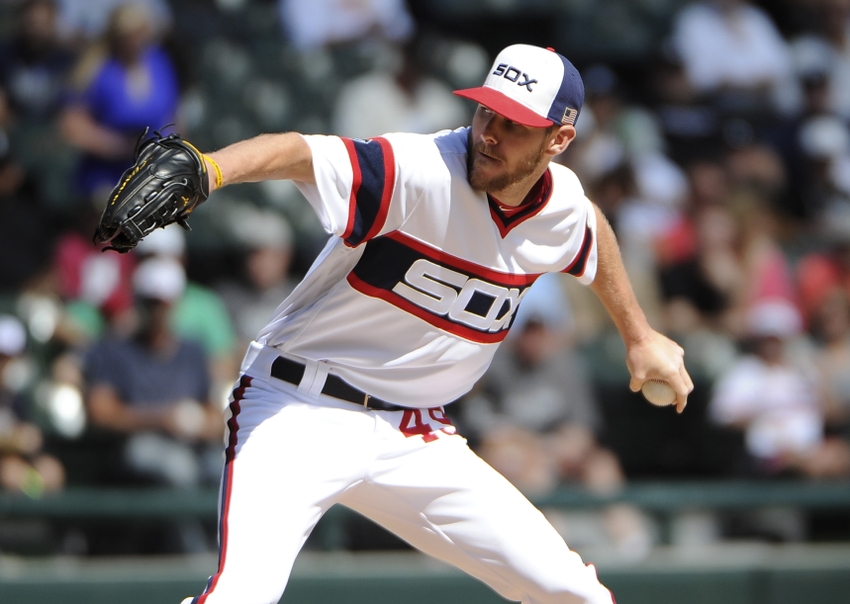 The Texas Rangers have added Andrew Cashner so far this off-season. Could they be looking to add bigger names to their club?
The Texas Rangers continue to be the bridesmaids in the fight for a World Series crown but never the bride. Granted, the Cleveland Indians loss this year in the World Series was more excruciating, but the Rangers have made the playoffs five times since 2010 and lost two World Series. They also had the best record in the AL during the regular season last year and lost in the LDS.
The Rangers have made some big trades over the past few seasons. They made a blockbuster one two years ago for Cole Hamels. They dealt prospects for Jonathan Lucroy and Carlos Beltran at the trade deadline. The Rangers may not be done in dealing prospects for big time stars.
According to T.R. Sullivan of MLB.com, the Rangers are in on Chris Sale, Andrew McCutchen and Edwin Encarnacion.
"It's still an area of focus for us," Daniels said about starting pitching. "That and the outfield are the two areas we have probably spent the most time on. We have had a lot of conversations. This is the time of the year things begin to pick up going into the [Winter] Meetings."
The Rangers don't have the equity to get all three in terms of money and/or prospects they would have to give up in order to get those three players.
More from Call to the Pen
Encarnacion has already rejected $80 million for four years. Would the Rangers be wiser to invest that money in multiple pieces and maybe keep Ian Desmond and bring back Mike Napoli to fill the void at first and provide some more punch. This way, they also don't have to spend $28.75 million over the next two years on McCutchen.
The starting pitching market is thin. The Rangers rotation has Hamels, Yu Darvish, Cashner, Martin Perez and A.J. Griffin. Adding Sale to that would give the Rangers a formidable top three. However, if the Red Sox or the Yankees or even the Braves want Sale, they have better prospects to deal than the Rangers do at this point after all their trades.
They might be better off going after someone like Junior Guerra from the Brewers who may be on the trade market and won't cost as much in a deal.
We all would like to have All-Star teams. Let's face it, when you play MLB the Show or OOTP, you try and build the best team possible on paper and make an All-Star team. Sometimes having that kind of team and emptying out your system doesn't work.
For the Texas Rangers, maybe they are better off going quality depth instead of being too top heavy.
This article originally appeared on