Elvis Andrus completely fakes out Mariners left fielder to steal a run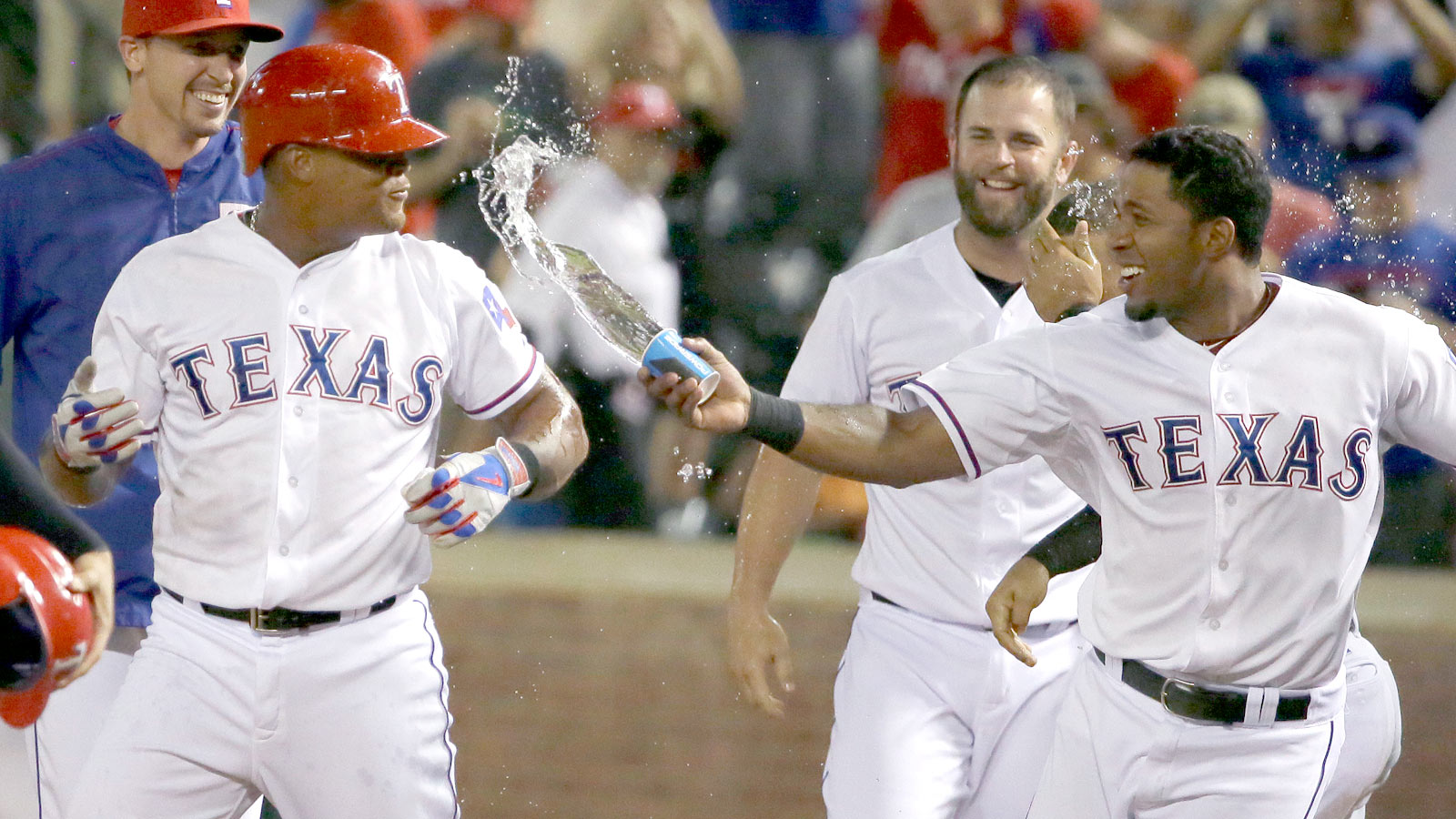 The Rangers needed every run they could get Sunday against the Mariners. And Texas' Elvis Andrus was ready to oblige, thanks to a heads-up play.
With the Rangers shortstop at third and the Mariners up one in the fifth inning, Bobby Wilson hit a fly ball to left field with one out. Andrus returned to third base, looking like he wanted to challenge Stefen Romero's throw to home.
As Romero caught the ball, Andrus slowly walked down the third-base line, giving Romero the impression that Andrus was going to stay at third. As Romero threw the ball softly to the infield, Andrus took off and barely beat the throw home, thanks to a headfirst slide.
When the two-time All-Star tied the game and returned to the dugout, he received a number of high-fives. Andrus, with a big smile, looked at the jumbotron to take a peek at the replay.
Andrus' heads-up hustle paid off for the Rangers, who went on to win 3-2 to complete a sweep.