Texas Rangers Clinch The A.L. West Title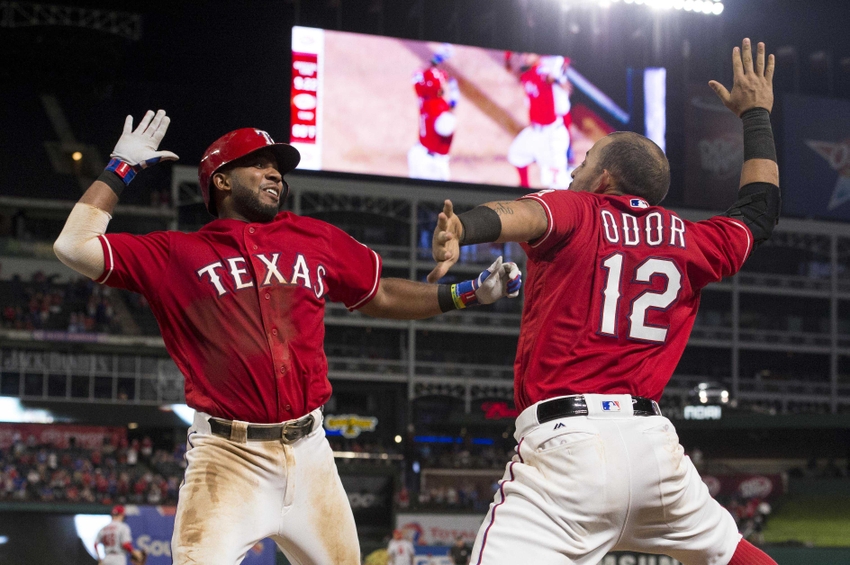 Bust out the champagne because the Texas Rangers are once again the champions of the A.L. West. This marks the 2nd consecutive year the Rangers have clinched this title and 2nd straight year Cole Hamels rose to the occasion and secured the victory.
Winning the division is just a step along the way for the Texas Rangers who expect nothing less than a World series victory. Besides clinching the division today the next biggest conclusion from this clinching game was the performance of Cole Hamels. Like I had suggested in prior articles, Hamels just flips a switch when he needs to. He pitched 7 innings, only allowing 6 hits, 2 walks, and he recorded 7 strikeouts.
There was a while there when the Rangers looked like they may have to wait an extra day to clinch. The A's Kendall Graveman took a perfect game into the 7th inning but could not keep that going as he allowed 4 hits and 3 runs to score in the 7th.
That perfect game was broken up when Carlos Gomez hit a single to the shortstop who was playing deeper than usual. Ian Desmond then got Gomez to 3rd on a single to right field and Carlos Beltran hit a grounder to first base and recorded the first RBI of the night. The other veteran and captain of the team, Adrian Beltre, then decided 1 run wasn't enough and belted a 2 shot homer into left field to make the game 3-0.
Cole Hamels then worked his way through the bottom of the 7th inning with a double play ball and topped off his performance with a strikeout. This really was a breath of fresh air to see Hamels find his groove again and deliver like he did.
This year that has so many storylines continued on when reliever Matt Bush entered in the 8th inning to sit the 3 A's batters down, 2 of them by striking them out. You could suggest that he may have some kind of a case for comeback player of the year or even rookie, but wouldn't get serious consideration for those.
The Texas Rangers sent the reliable beard of Sam Dyson onto the mound to secure the game. Dyson struck out the first batter and made Ranger killer Kris Davis ground out to shortstop. After a grounder was just out of the reach of Elvis Andrus glove up the middle, Cole Hamels and the rest of the Texas Rangers bench were forced to be patient and wait a bit longer before storming the field. A Walk and finally the moment came when Rougned Odor fielded a grounder and flipped the ball to Elvis Andrus.
No In-Editor Preview for 120 Sports Videos
Video Details
ID: 202963316
Source: 120 Sports
These Texas Rangers continue to have a magical season and would be the first to tell you that this division title is great but it is not the title that they are content with this year. I think this was obvious with the way they celebrated the decision championship, like they expected it and it was only a step along the way. This team is still in a dead heat race for home field advantage but do hold a slim lead on the Cleveland Indians and Boston Red Sox
This article originally appeared on