TBOH MLB September Power Ranking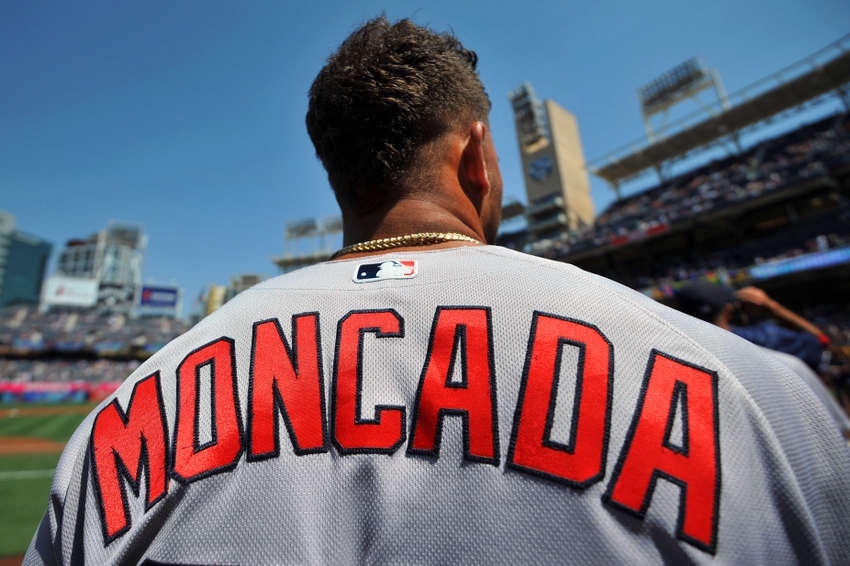 Labor Day weekend is now over, and with the stretch run about to begin in Major League Baseball the latest TBOH Power Rankings become even more relevant.
We are now beginning the final four-week stretch run in Major League Baseball, and here at TBOH this marks a great time to take a look at who has emerged as the top postseason contenders.
The last time that I released my MLB Power Rankings was two months ago, as July was about to open and the dog days of summer were just beginning.
Those two long, hot summer months have revealed some teams as true playoff, Pennant, and World Series contenders. A few others who looked strong in late June have plummeted out of contention, or are struggling to remain barely alive.
One of those teams is the defending World Series champions, the two-time defending American League champion Kansas City Royals, who were ranked 7th as July was set to begin.
Losers of five of their last nine games, the Royals are just five games over the .500 mark, and have fallen 8.5 games behind the first place Cleveland Indians in the AL Central Division, and are four games back in AL Wildcard race. They have also fallen out of my rankings.
More from That Balls Outta Here
Another team riding high at the beginning of July was the very team who our Philadelphia Phillies are meeting right now, the NL East rival Miami Marlins, who were in the #10 spot of my rankings two months ago.
The Marlins suffered the crippling injury to slugging outfielder Giancarlo Stanton, and have fallen below the .500 mark and five games out in the NL Wildcard race. Two months ago, the Fish controlled the 2nd NL Wildcard spot.
The Top Five teams as July opened were, in order, the Chicago Cubs, Texas Rangers, Cleveland Indians, Baltimore Orioles, and Washington Nationals. All of those clubs have survived the summer, and return to this post-Labor Day edition of my MLB Power Rankings.
As always, the 10-6 spots are presented in a countdown capsule format just below. Click through the slideshow to view the teams coming in the top five spots.
10. NEW YORK METS: overcoming devastating losses to starting pitching ace Matt Harvey in early July and veteran 3rd baseman and team leader David Wright at the end of May, the defending NL champions have gotten hot. New York has run off a dozen wins over their last 16 games, seven in the last ten, and has pulled back within a single game of an NL Wildcard spot. Yoenis Cespedes continues to lead their offensive attack, supported by Neil Walker and Curtis Granderson. Big trade acquisition Jay Bruce has really not paid much in the way of real dividends yet. If he can get it together, he could prove a difference maker down the stretch. Noah Syndergaard, Jacob deGrom, ageless Bartolo Colon, reliever Addison Reed, and closer Jeurys Familia lead a Mets' pitching staff that remains elite. Because of that recent hot streak, and their status as defending league champions, I've ranked the Mets ahead of both of those NL Wildcard teams, neither of whom will appear on this list. However, both the Saint Louis Cardinals and San Francisco Giants remain legit playoff contenders as well.
9. BALTIMORE ORIOLES: when the last Power Ranking was released, the O's were riding a seven-game win streak that had moved them 5.5 games up in the AL East race. But over the summer, the starting pitching troubles began to somewhat catch up with Buck Showalter's squad. The result is that they have fallen into 3rd place, two games out in the division, into a tie for the final AL Wildcard spot, and from 4th down to 9th in my current ranking. Moving Dylan Bundy into the starting rotation may prove a master stroke. The righty ran off four wins in August, and then won his first September start as well. The healthy return of Chris Tillman, now on the DL with shoulder discomfort, is going to be a must if the Orioles are to remain in the playoff hunt. Of course, having one of the game's top bullpens never hurts, and the O's have just that. They remain here largely due to their powerful offense, which includes the booming bats of Manny Machado, Chris Davis, Mark Trumbo, Adam Jones, Jonathan Schoop, and Pedro Alvarez.
8. DETROIT TIGERS: the Tigers are sort of the American League version of the Mets. A perennial contender that appeared to be just muddling along for much of the summer, they have gotten hot at the right time. Winners of 11 of their last 14 games, Detroit has moved into a tie with the Orioles for the 2nd AL Wildcard spot, and they remain in striking distance of Cleveland in the AL Central race, just 4.5 games back with still seven games remaining between the two clubs. Veteran bats Miguel Cabrera, Victor Martinez, and Ian Kinsler continue to set the offensive pace, while veteran Justin Verlander has been joined by rookie Michael Fulmer in a strong 1-2 starting pitcher punch. Anticipated successful September returns of Jordan Zimmermann to the starting rotation and Nick Castellanos to the lineup could make all the difference in a postseason berth, or near-miss frustration.
7. BOSTON RED SOX: the Bosox join the Mets and Tigers as teams who were not in the Top 10 of my rankings two months ago, but who have joined the contending party with a strong summer of play. Boston sits in 2nd place today in the AL East, but just a game back in that race. They are the top AL Wildcard team, but just a game up on two teams in that race. So there is little separating the Beantowners right now from a division championship, or missing the playoffs altogether. Big Papi David Ortiz is going out with a statement, joining fellow veterans Dustin Pedroia and Hanley Ramirez in powering an offense that includes a few of the most exciting young offensive talents in the game today in Mookie Betts, Jackie Bradley, and Xander Boegarts. Now they have added to that group with top prospects Yoan Moncada and Andrew Benintendi, though the latter is currently on the DL. This is all about the starting pitching. Can David Price, Rick Porcello and company hold up down the stretch? This is one team that really could have used a big trade deadline pitching acquisition. Instead, they held on to all of their kids. That may prove genius, or may prove to be their 2016 demise.
6. TORONTO BLUE JAYS: that makes three teams from the AL East Division in the bottom half of my current Top 10 overall. Those three, Toronto, Boston, and Baltimore, are separated by just two games in the standings after five full months of play. The Blue Jays went 56-33 at one point after a cold start to the season had left them below the .500 mark in late April. However, they are also going through a bit of a rough patch right now, having dropped four of their last six. Josh Donaldson is once again an AL MVP contender, and Edwin Encarnacion remains one of the league's top run producers. Veterans Jose Bautista, Troy Tulowitzki, and Russell Martin have each had uneven seasons, but have shown flashes of their past when healthy. A strong, healthy finish from that trio, and the Jays could win this division going away. But that's iffy. The rotation has been buoyed this year by a career season from lefty J.A. Happ and the emergence of youngster Aaron Sanchez. Joining the 'uneven performance' crowd are starting pitchers Marcus Stroman and R.A. Dickey. As with the bats, hot finishes by those pitchers could also make a real difference.
5. LOS ANGELES DODGERS
Another team that seemed to be sleep-walking through much of the season, the LA Dodgers have turned it on over the last few weeks, and appear intent on extending broadcaster Vin Scully's final season after 67 seasons of calling games.
The Dodgers have won 10 of their last 15 to spring past the arch-rival San Francisco Giants and into the lead in the NL West Division by four full games.
Of course, much of that has been fueled by the Giants own complete collapse. But that collapse takes nothing away from the Dodgers own consistent play.
Shortstop Corey Seager is the runaway NL Rookie of the Year, and that freshman campaign has been aided greatly by the tremendous mentoring of his doubleplay partner, former Phillies hero Chase Utley.
Veteran 1st baseman Adrian Gonzalez also helps lead a balanced, if sometimes erratic, offensive attack that includes catcher Yasmani Grandal, 3rd baseman Justin Turner, and outfielder Joc Pederson, each of whom has reached or passed the 20-homer mark.
Another rookie, outfielder Andrew Toles, came up just prior to the MLB All-Star break, and has provided the lineup with a much-needed boost on many nights.
There remains a potential difference-maker right there in the Dodgers own clubhouse in enigmatic and mercurial outfielder Yasiel Puig. Remanded to the minor leagues for the month of August, Puig has returned and has been just such a game-changer in his two September starts.
On the mound, another game-changer is to be welcomed back when the best pitcher on the planet, lefty Clayton Kershaw, returns later this week from a stay of more than two months on the DL with a herniated disc in his back.
Kenley Jansen may be the top closer in the game today, and what a phenomenal season the Dodgers have been getting out of Joe Blanton as a setup reliever. Yes Phils' fans, that Joe Blanton.
Japanese import Kenta Maeda has been a true workhorse during his first season in the States, and super lefty teenager Julio Urias has been spot-started and given relief appearances enough that his arm should be fresh for more featured work in the stretch run.
The Dodgers have a ton of question marks. They also have a ton of talent. This is a team that could still miss the playoffs, but they are also a team that could win the World Series with enough of the right answers the rest of the way.
Want your voice heard? Join the That Balls Outta Here team!
4. CLEVELAND INDIANS
Back at the beginning of the season, our staff here at TBOH was polled on the American League Central Division race. At that time we made the two-time defending AL champions and defending World Series champs, the Kansas City Royals, our favorites to win the crown.
We picked the Detroit Tigers to come in 2nd place, and to be a strong AL Wildcard contender. The Cleveland Indians? Well, the staff picked them to come in 3rd place in a tight race from 3-5 with the Chicago White Sox and Minnesota Twins.
So much for that prediction. The Royals have been good, just not good enough, and the Tigers are indeed in 2nd place and battling for an AL Wildcard.
But it is the Tribe who have taken control of the AL Central race. Terry Francona's squad is at 79-57, a .581 pace that is the 2nd best in the entire American League, fourth best in all of baseball. That is right where they fall in my current rankings as well.
The Indians are paced by a monster power season from the best free agent signing of last off-season. Mike Napoli didn't sign with Cleveland until after the new year. He has provided the lineup with 30 homers, 90 RBI, and 82 runs scored while manning the 1st base position well.
2nd baseman Jason Kipnis remains one of the best and most underrated in the game at his position, as does 22-year old shortstop Francisco Lindor, the runner-up in last year's AL Rookie of the Year race.
DH Carlos Santana remains a strong middle-of-the-order power threat, and rookie Tyler Naquin has banged 14 home runs and scored 44 runs in part-time play.
But the Indians offense doesn't just beat you with the longball, as many American League teams seem to do. The Tribe also runs, and runs often. Rajai Davis has 35 steals, 3rd baseman Jose Ramirez has 20, and both Kipnis and Lindor are in double-digits.
Another who should add to that speed total is outfielder Coco Crisp, just added in a waiver-deadline deal from the Oakland Athletics.
The Indians can pitch as well. Led by 30-year old righty ace Corey Kluber, the rotation also includes solid righties Danny Salazar, Carlos Carrasco, Trevor Bauer, and Josh Tomlin. Cody Allen as the closer and setup men Dan Otero and Bryan Shaw pace an underrated bullpen.
That word "underrated" can be used to describe this entire Cleveland Indians operation. But this is the fourth straight winning season for Cleveland, and the 3rd out of the last four in which they have been a legit postseason contender.
Perhaps they should get a little more widespread respect from the baseball public. They are certainly demanding that respect in a 2016 season that could last deep into October, bringing more excitement to a town that already is celebrating an NBA Champion.
Get the FanSided App
3. WASHINGTON NATIONALS
Looking for my choice for a team that is already a strong contender, but not the favorite in their own league, and yet which could take off and win the whole thing going away? Here they are.
The Nats are on top of the National League East Division race by a comfy 8.5 games with just 24 left to play, their 'Magic Number' to clinch now at 17 with the 2nd place Mets.
While New York has gotten hot, they have been unable to make up ground on the Nationals, who have led the division since mid-May, and who have trailed the race for just four days, never by more than a half-game.
The Nationals have won seven of their last 11 games to maintain their lead. And they have the ability to get even better, because frankly a few of their key stars are having somewhat down seasons.
The lead example of that is right fielder Bryce Harper. The 23-year old has followed up his other-worldly NL MVP campaign a year ago with a season in which he has hit "only" 23 homers, driven in 76 runs, and scored 75 times while hitting for a .251/.383/.465 slash line.
While some have wondered what's wrong with him, my answer would be "nothing at all", and watch him turn it on down the stretch. Harper is a true red-light player, and if does indeed hit that next gear over the next 7-8 weeks, this franchise could win its first-ever World Series.
They could win that title even if he simply continues as a good player. Daniel Murphy continues to have an NL MVP caliber season at 2nd base, while catcher Wilson Ramos, outfielder Jayson Werth, shortstop Danny Espinosa, 3rd baseman Anthony Rendon, and exciting rookie Trea Turner all extend a lineup that has numerous weapons.
On the mound, Max Scherzer is the leader right now in the NL Cy Young Award conversation. Lefty veteran Gio Gonzalez remains steady, while righty Tanner Roark has been one of the league's top breakout performers this season.
A huge key for the Nationals could well be the physical status of power right-handed starting pitcher Stephen Strasburg. On the DL with right elbow soreness, he is due to try to come back this week.
If Strasburg returns fully healthy to dominating form, the Nationals are that much stronger in their World Series hopes. However, Strasburg has already had one Tommy John surgery. Another might not end his career, but it would be a crippling longterm blow to him and the organization.
The Nats have a number of interesting replacement options available. Joe Ross could end up returning from his own lengthy DL stint to either a starting or bullpen role, and talented prospects Lucas Giolito and Reynaldo Lopez, each of whom has already seen MLB action this year, could provide some key late innings.
2. TEXAS RANGERS
The Texas Rangers were the top team in the American League and the #2 team on my rankings as summer began, and now as summer draws to a close they remain in that exact same position.
Perhaps no team in baseball has gotten stronger on paper than the Rangers in recent weeks. The AL West leaders by 8.5 games have added one of the game's all-time clutch performers, one of the game's top catchers, an exciting outfielder, and a true ace starting pitcher to an already potent mix.
The clutch performer is veteran outfielder Carlos Beltran, acquired in a trade deadline deal with the Yankees. Beltran is in the final year of his latest contract, and possibly the final chapter of his 19-year MLB career.
At age 39, he can still produce, bringing 26 homers, 81 RBI, 66 runs scored, and a .296 average to the stretch drive with the Rangers.
The catcher is Jonathan Lucroy, another trade deadline acquisition, this from Milwaukee. The 30-year old Lucroy may be a rental, as he will become a free agent for the first time in the upcoming off-season.
However, he is also an All-Star, having reached the Midsummer Classic two of the last three seasons, including this year. He now hopes to reach the Fall Classic in the Lone Star State.
The exciting outfielder is 30-year old Carlos Gomez, perhaps one of the most unusual stories of this season in baseball. A year ago, Gomez was a pivotal piece to the rise of the Houston Astros, the Rangers division rivals, to a postseason berth, and was an NL All-Star the previous two years in Milwaukee.
But this year, Gomez was awful. Hitting for just a .210/.272/.322 slash line, Houston released him just three weeks ago. He signed with Texas just two days later. Who knows what he will bring, but as an experienced, talented depth outfielder he was hard to pass up.
Those players join a team that already had a strong lineup featuring future Hall of Fame 3rd baseman Adrian Beltre, a top Comeback Player of the Year candidate in center fielder Ian Desmond, and a trio of exciting youngsters in 2nd baseman Rougned Odor, outfielder Nomar Mazara, and versatile Jurickson Profar.
The ace starting pitcher is righty Yu Darvish, who finally returned after missing more than a season and a half following early 2015 Tommy John surgery. Darvish joins Cole Hamels in giving the Rangers one of the top potential 1-2 rotation punches in the game, an enviable right-left combo.
For his part, Hamels was perhaps the leading AL Cy Young candidate until his two most recent outings. In those two starts, the former Phillies World Series MVP has lasted just six innings combined, allowing 13 earned runs on 14 hits with an 8/7 K:BB ratio. Troubling to say the least.
Darvish staying healthy, Hamels returning to form, and the performance of their rotation mates, lefties Derek Holland and Martin Perez and righty A.J. Griffin, will undoubtedly be the key to just how far Texas might go as October unfolds.
Want your voice heard? Join the That Balls Outta Here team!
1. CHICAGO CUBS
The Cubbies have clearly been the best team in Major League Baseball all season long. They were at the top of my MLB Power Rankings as May, June, and July all arrived, and they remain there in this latest release.
This may indeed be the 'Year of the Cubs', the year that the 'Curse of the Billy Goat' is finally snapped, the year that the misery of generations of Cubs fans, who have not seen a World Series championship since the back-to-back crowns of 1907-08, get to celebrate with a parade.
It may be that year.
But the 2015 Saint Louis Cardinals and the 2014 Los Angeles Angels have a warning for the 2016 Chicago Cubs: finishing with the best regular season in Major League Baseball not only doesn't guarantee a World Series victory, it doesn't even guarantee that you will reach the Fall Classic.
These Cubs appear to be well-positioned to go deep into October, and perhaps put an end to the generations of waiting at historic Wrigley Field on the North Side of the Windy City.
Chicago holds an insurmountable 16.5 game lead on the Cardinals. Their 'Magic Number' is already down to just 10 with four weeks to play. They are likely to clinch the franchise' first division title since 2008 sometime next week.
That will give manager Joe Maddon a chance to rest some of his young regulars and line up his starting pitching any way he likes over the final two weeks or so of the regular season.
That starting rotation is a primary reason the Cubs are in this position. Led by the reigning NL Cy Young Award winner and a 2016 NL All-Star, righty Jake Arrieta, they run out the best set of starters in the game at opponents.
Arrieta has followed up his Cy season with a 16-6 mark, a 2.84 ERA, and has allowed just 115 hits over 174 innings with a 168/67 K:BB mark. He should receive Cy votes once again, and could even win a 2nd straight.
He is joined in the rotation by lefty Jon Lester who may have been even better. Lest is 15-4 with a 2.61 ERA, having yielded just 129 hits over 169 innings with a 164/47 K:BB ratio.
26-year old right-hander Kyle Hendricks has been a true breakout performer. Hendricks has a 14-7 mark with a miniscule 2.07 ERA and 0.988 WHIP. He has allowed just 122 hits over 165 innings with a 145/41 K:BB mark.
Veteran righties John Lackey and Jason Hammel round out the rotation, and each has at least 25 starts on the year. In fact, Maddon has only had to go to his true depth on rare instances, giving just six starts to anyone other than his five horses thus far.
If there was a weakness, it might have been in the bullpen. A pair of stalwarts in closer Hector Rondon and setup man Pedro Strop were lost to injury. Both are expected back before the year is out, Rondon perhaps as soon as this week.
However, the Cubbies went out and got one of the best in the business in flamethrowing lefty Aroldis Chapman in a trade deadline deal with the Yanks. They also brought in young fireballer Carl Edwards to a more prominent role. Crisis averted.
Pitching is a strong part of the Cubs game, but it only half the game. Chicago has a strong lineup as well, with big hitters and solid defenders up and down.
The young leader is the player who was the game's top prospect two years ago, the NL Rookie of the Year last season, and perhaps the leading contender for the NL Most Valuable Player this year, 3rd baseman Kris Bryant.
Bryant has 36 homers, 91 RBI, a league-leading 112 runs scored, and a .302/.398/.575 slash line. He is joined by 1st baseman Anthony Rizzo to make up an elite 1-2 run producing punch in the middle of the order.
Rizzo has fashioned a .292/.389/.540 slash line with 26 homers, 93 RBI, and 82 runs scored. Veterans Ben Zobrist and Dexter Fowler, and youngsters Addison Russell, Javier Baez, Jorge Soler, and catcher Willson Contreras are all dynamic players in their own rights.
The club's big off-season free agent signing, right fielder Jason Heyward, has been described as somewhat of a bust by some folks. To me, those people simply don't know the game.
Heyward remains one of the truly elite defensive players in baseball, a part of the game that is of vital importance at this time of year and on through October. Even at just age 26, he also brings 13 games of invaluable postseason experience from his years with both Atlanta and Saint Louis.
This is the favorite to win the World Series, baseball fans. But then again, that has been the case since the first month of the season. As we saw the last two years, the favorite doesn't always win. It will now be up to Maddon and his Cubs to finish the job that they have spent five months starting.
Want your voice heard? Join the That Balls Outta Here team!
This article originally appeared on