Rays player has incredible reaction to Coastal Carolina winning national title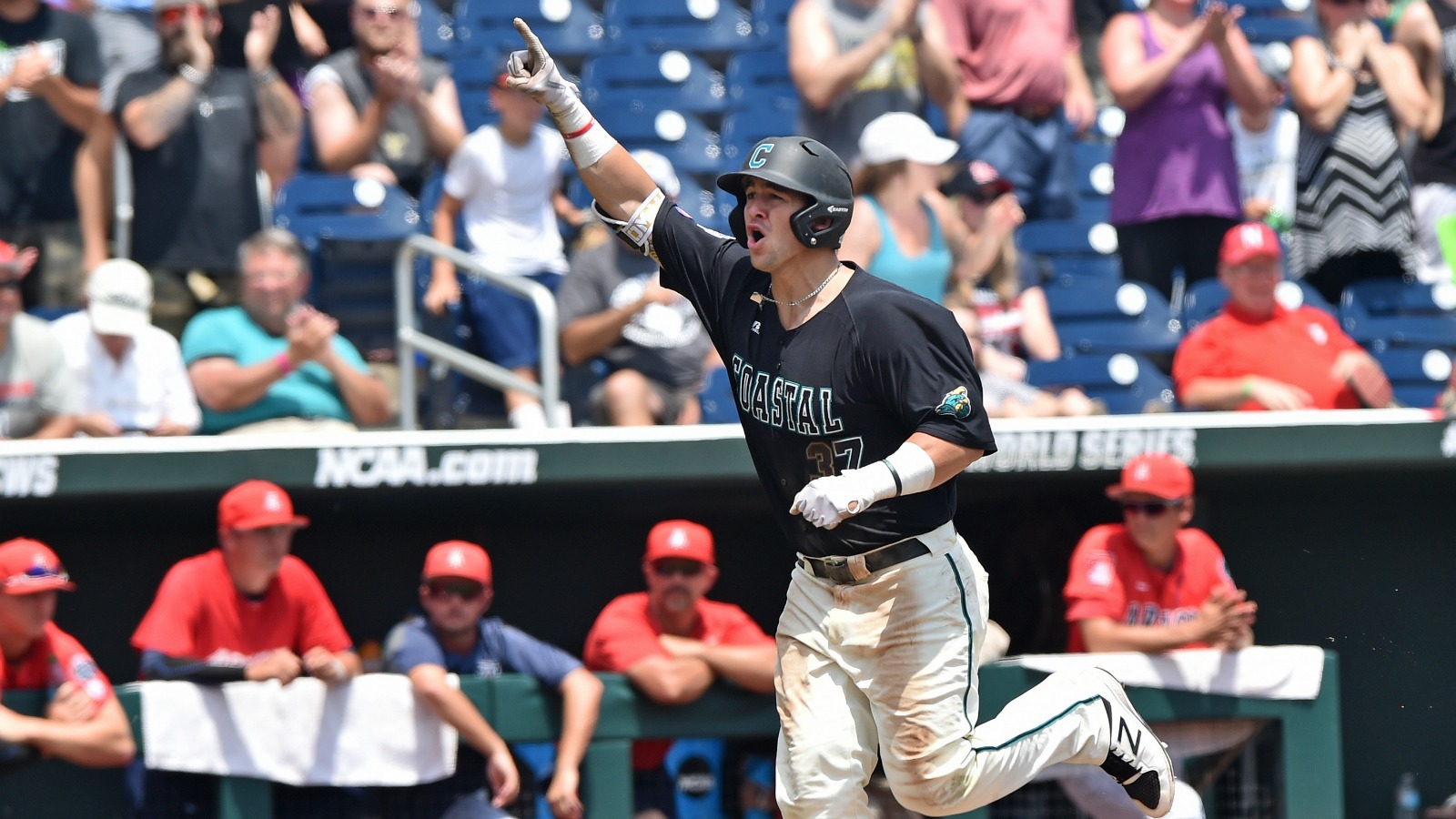 Taylor Motter was a part of the 2010 Coastal Carolina baseball team that advanced to the NCAA Super Regionals. Six years later, Motter is a utility player for the Tampa Bay Rays, and the Chanticleers are national champions for the first time in program history.
.@taylormotter7 is the only Chanticleer on an @MLB active roster. When @CoastalBaseball won the #CollegeWorldSeries: pic.twitter.com/JfEmUiuOQQ

— #VoteRays (@RaysBaseball) June 30, 2016
Coastal Carolina capped a 55-18 season with a 4-3 win over Arizona Thursday in Game 3 of the College World Series final. Motter, who will face the Tigers Thursday night, watched the end of the game while sitting in the middle of Tropicana Field.