Tampa Bay Rays Make an Offer to Jason Castro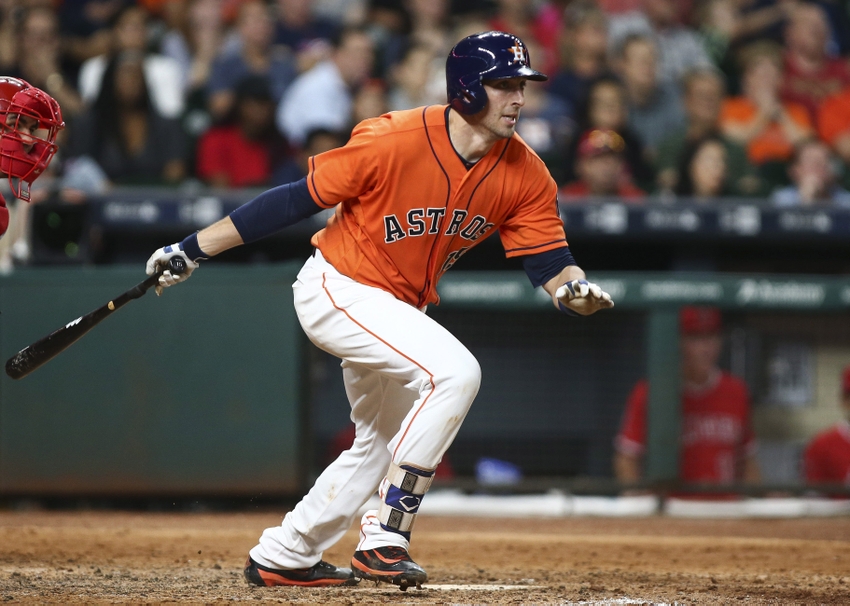 While he may not be the best catcher available this winter, Jason Castro has received interest from across the league, including from the Tampa Bay Rays.
Typically, the Tampa Bay Rays do not make many impactful additions in free agency. With a smaller budget, the front office usually tries to find bargains on the open market that can provide a bang for their buck. It's shaping up that this offseason will be of a similar sentiment.
This year's free agent catching market has two top names available. Wilson Ramos, who had a career year for the Washington Nationals in 2016, and Matt Wieters, who was a former number one overall prospect, are going to get most of the attention.
However, teams needing to improve behind plate shouldn't look past Jason Castro. Castro, 29, has been with the Astros organization for his entire career. Once picked 10th overall in the 2008 MLB Draft, he has been a steady presence in Houston for the past five years.
Tampa Bay is one of those clubs ditching the more expensive options and deciding to pursue the Houston Astros backstop. According to Marc Topkin of the Tampa Bay Times, the Rays "have made an initial offer and are right in the thick of things." Other teams that have had reported interest in Castro are the Braves, Twins and White Sox.
Castro had his best year in 2013 when he made his only All-Star team. He finished that season with a solid line of .276/.350/.485, while also adding a career-high 18 long balls. While this was encouraging, Castro has been on a steady decline since then.
For the past three years, Castro has not hit above .225 and has only hit 11 homers in each of the past two seasons. This isn't to say that many starting catchers in Major League Baseball are producing better numbers, because the overall position does not normally produce high quality offense with the bat.
More from Call to the Pen
Castro's real value may lie in his defense. According to StatCorner, he was the fifth best catcher in the league in framing pitches. He also hasn't made more than four errors in a season for the past three years. This type of defensive work should be appealing to the Rays, who have had their problems with defense behind the plate in recent seasons.
While his offensive numbers haven't been great, he may make for a solid platoon partner with the Rays' incumbent starter Curt Casali. As a left-handed hitter, Castro has posted a career .247 batting average against right-handed pitching. This isn't great, but he clearly fares better against righties, which would mean that the right-handed hitting Casali can get his work when the Rays face southpaws.
With the number of teams needing starting catchers, Castro may do better than expected coming into the season. He may get a three-year deal, which could possibly take the Rays out of contention with their frugality when it comes to free agency. Still, it's clear that Tampa Bay is interested in signing Castro, and he would be a pretty valuable addition with the recent struggles that the Rays have had in finding both defensive and offensive threats behind the plate.
What do you think of the Rays potentially signing Castro? Let us know in the comment section below.
This article originally appeared on