Tampa Bay Rays: Chris Archer Unhappy with Ownership About Payroll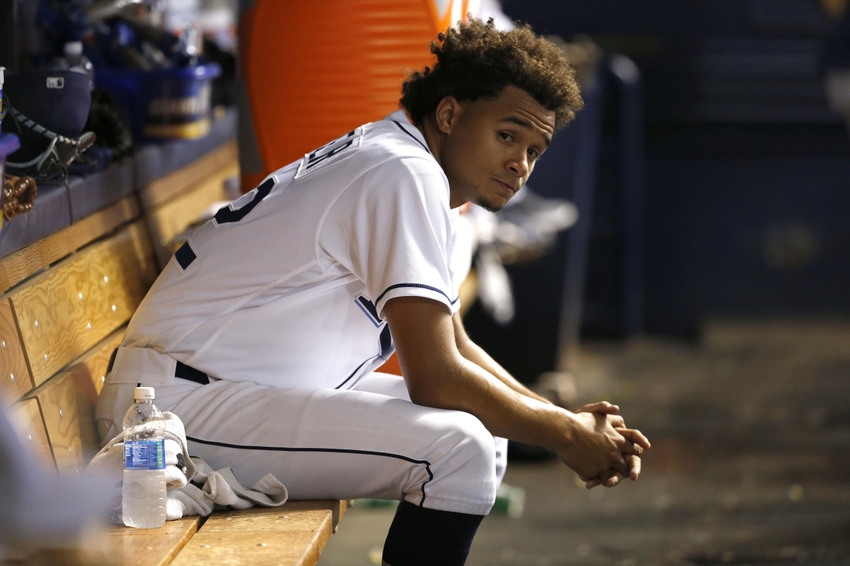 Tampa Bay Rays ace Chris Archer thinks the Rays need to spend more money in order to get back to the top of the division
The Tampa Bay Rays have some issues. They could use some more offense. They could use better years out of certain players in 2017. They could also use a new ballpark. It's location isn't ideal. Frankly, it's a difficult watch on TV because it's so dark and all of the intricacies with the catwalks on the roof. It just doesn't feel like you're watching baseball in 2016.
Because of all that, the Rays aren't able to spend as much money as other teams. Yes, they locked up Evan Longoria, but once guys get too expensive they end up being traded or just leaving via free agency.
Chris Archer has emerged as one of the young stars of the game. He shared his feelings about the Rays payroll and he's not too happy about it to put it mildly.
"I think in order for us to be successful, we've got to spend more money," Archer said. "You look at the teams that were in contention this year and they were all around the $100-million payroll mark or more. And we're in the $70 million payroll (range).

"So I think a couple added pieces, yeah, we're going to have to spend a little bit of money. But a couple added pieces with the starting pitching that we have can change everything. We can get back to the winning franchise that we were."
This is the issue though. The Rays ballpark just isn't feesible to help add to payroll. They don't have the suites and the other bells and whistles that other teams do. They have to operate smarter and develop their talent like they have in the past.
The Rays have been trying to get out of their lease and find a new stadium site. Until that time, it's going to be hard to really increase their payroll. They, like the Oakland A's, need a new stadium in order to become more competitive.
I get why Archer is frustrated and I can't say that if I was in his shoes I wouldn't have the same feelings. However, sometimes you have to play the hand that you are dealt and try and do the best you can with it. If Archer is still with the Rays in 2017, I'm sure he will do that.
More from Call to the Pen
This article originally appeared on