Stewart, Cole developing strong chemistry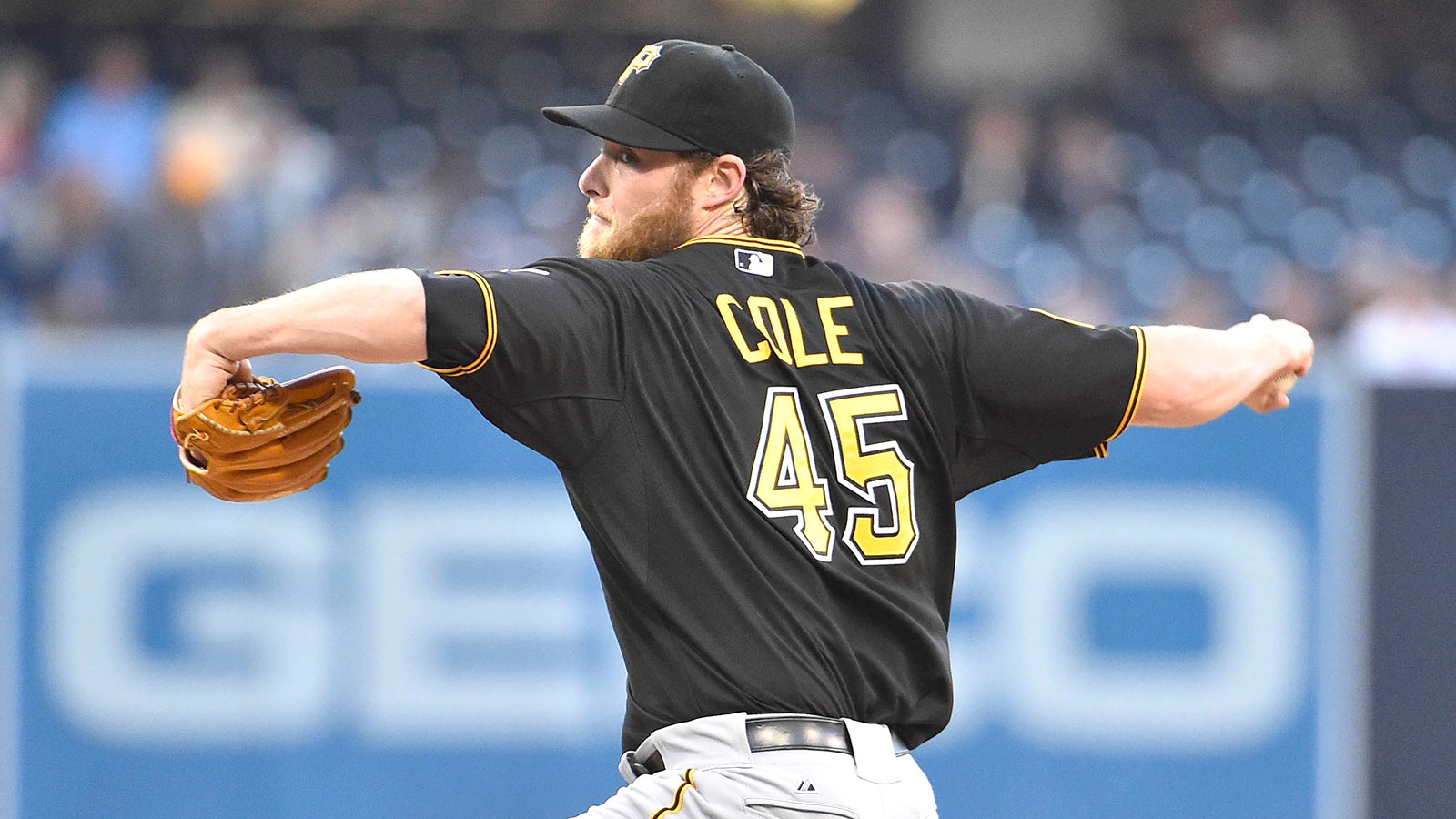 Chris Stewart isn't Gerrit Cole's personal catcher, but he has caught Cole in each of his past five starts.
"I know what he's thinking out there, he knows what I'm thinking," Stewart told the Pittsburgh Post-Gazette. "I know how to get the best out of him, when to settle him down at times."
While Pirates manager Clint Hurdle has said that Francisco Cervelli will also work with Cole, the Cole-Stewart relationship is going well right now and there's no reason to mess with the recent run of success.
"Every once in a while, you'll run into a situation where, it's hard to explain, they seem to think alike, they seem to be like-minded," Hurdle said. "And when it happens, you take advantage of it. Right now, we're taking advantage of it."
So what is it about the duo that has seemingly worked so well?
"It's the yin and the yang between us," Stewart said. " … For the most part, we can let him ride what he does, the high intensity, the go-get-'em attitude. But occasionally, you've got to have him step back a little bit, take a breath and then re-focus and focus on executing a pitch at that point."
(h/t Pittsburgh Post-Gazette)
Photo Credit: Denis Poroy/Getty Images