Steve Bartman and the 2003 Chicago Cubs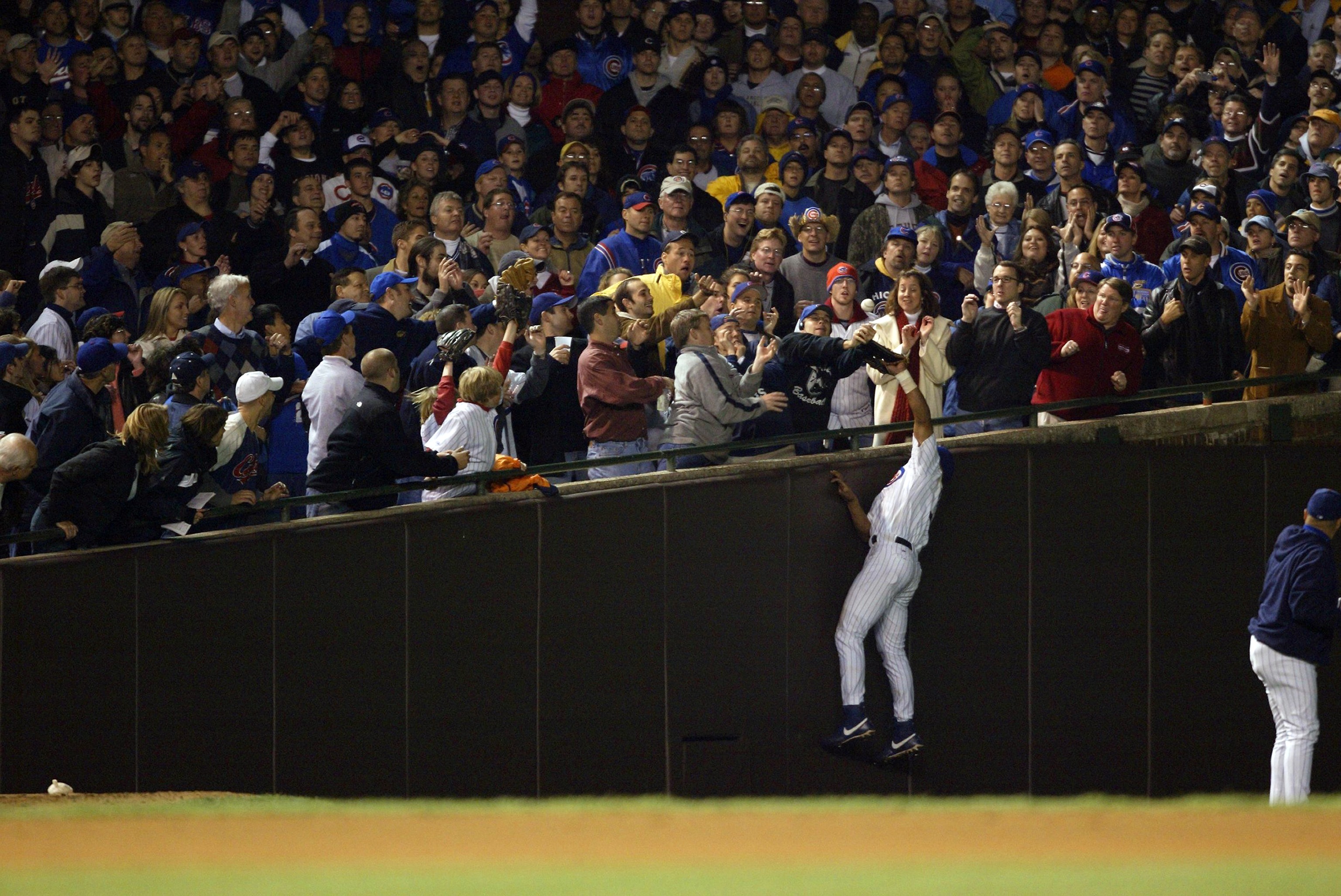 With the Chicago Cubs holding a 3-2 lead over the Los Angeles Dodgers, some fans (and non-fans) are invoking the memory of 2003 and Steve Bartman.
The Cubs took the lead in Game 5 of the National League Championship Series, putting Chicago up 3-2 over the Dodgers.
The Cubs return to Chicago to play Game 6 in the friendly confines of Wrigley Field. It seems like the perfect place to clinch a spot in the 2016 World Series, ending an over seven-decade pennant drought for the Windy City.
Some fans are hedging their celebrations, waiting for that Game 6 win before getting excited. Those are the fans who remember what happened back in 2003.
It was Game 6 of the 2003 NLCS and the Cubs were just a handful of outs away from a trip to the World Series. They were up 3-2 over the Florida Marlins, and they held a 3-0 lead in the eighth inning.
Marlins second baseman Luis Castillo launched a foul ball that was heading for the stands. Cubs outfielder Moises Alou was in hot pursuit of the ball, but so was Cubs fan Steve Bartman. Bartman reached for the ball and prevented Alou from making the catch, thus preventing the out, and possibly leading to the Cubs losing the game and the series.
The Cubs went on to give up eight runs in the inning, losing the game 8-3 after holding a 3-0 lead for most of the game. They lost Game 7 the following day and thus lost their hope of returning to the World Series for the first time since 1945.
More on FanSided:
The umpires ruled that it was not fan interference since the ball cleared the field of play, but since the Cubs ended up losing the game, Bartman received the brunt of the Cubs' wrath because that was the turning point in the game, and the series. Bartman's name and address were posted online and he was terrorized for years over the incident, inspiring an ESPN 30 for 30 documentary called Catching Hell in 2011.
With the Cubs back in a 3-2 lead in the 2016 NLCS, heading into Game 6 against the Dodgers and a rested Clayton Kershaw on the mound, the trepidation is understandable.
The Cubs face the Dodgers in Game 6 of the NLCS on Saturday at 8 p.m. ET on FS1.
This article originally appeared on