Was Strasburg driven to distraction?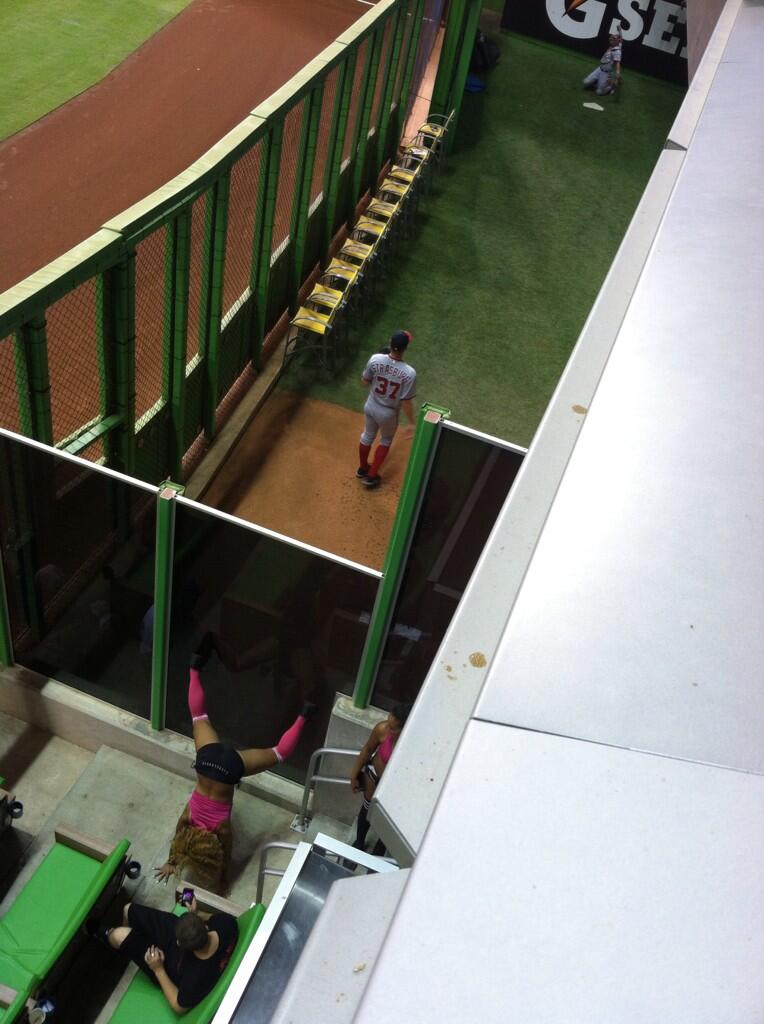 This is not the exhaustive list, but nonetheless these are some places you would be unlikely to find a woman twerking:
Post office.
Dentist appointment.
NFL Hall of Fame induction ceremony.
Crab boat.
Best Buy.
MLB bullpen.
And yet, there it is in plain sight. A woman twerking in the general direction of Washington Nationals pitcher Stephen Strasburg as he warms up in the 'pen.
About all we know is that this happened in Miami, which does make it slightly less surprising (but no less amusing).
If the young lady in that photo was trying to distract Strasburg, the evidence suggests she succeeded. Strasburg had what the Washington Post described as the "worst start of his career," giving up seven earned runs on five hits and four walks in just two innings of an 8-3 loss to the Marlins on Friday.
Oh, and if you're still not clear on what "twerking" is, this might help.