Starlin Castro and Didi Gregorius Set Yankees Record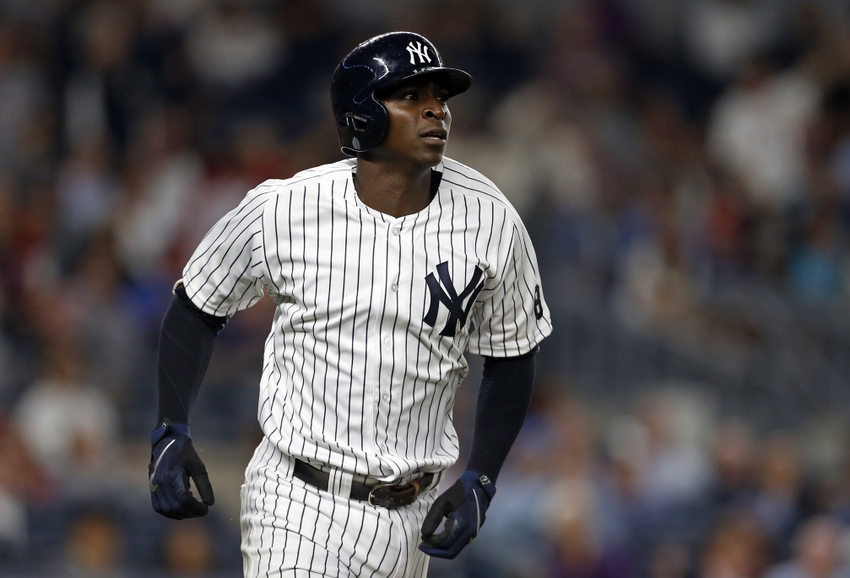 The Yankees have been existence since 1903, yet it took 113 years for Starlin Castro and Didi Gregorius to set a new club record.
For the first time in 10 days, second baseman Starlin Castro was healthy enough to start for the Yankees on Tuesday night against the Red Sox.
So while it was nice to get his career high 21 home runs back in the lineup, it was his middle infield compatriot, Didi Gregorius that slugged a solo shot over the right field fence in the 6th inning to put his club up 4-2 at the time.
The Yankees would hold on for a 6-4 win, as Tyler Clippard came in to pitch the final frame–striking out David Ortiz with two men on.
Though this weekend is highlighted by Ortiz's final trip to Yankee Stadium, and the ceremony that will take place before Thursday's game, there was another monumental accomplishment that we need to take a moment to revel in.
The home run that Gregorius hit was his 20th of the year. Combine that with the 21 already amassed by Castro, and the Yankees–for the first time in their storied franchise history, have two middle infielders that have each hit 20+ long balls in the same season.
I know, it's hard to believe when you think about the all-time greats that the Yankees have employed up the middle over the years.
There have been a number of pairs that have come close to the mark–and each time Derek Jeter was one-half of the equation.
In 1998, Jeter slugged 19 HR and Chuck Knoblauch (remember him?) hit 17. A year later, Jeter bashed a career-high 24 dingers, while Knoblauch finished with 18.
In 2001, Jeter belted 21 round trippers–while his new double play partner Alfonso Soriano hit 18. As for 2002, Soriano came into his own as a clutch power hitter, knocking 39 out of the park, while Jeter stayed steady with 18 (there's that number again).
The next time the Yankees would get close to setting the record would be during their last World Series Championship season of 2009–when Robinson Cano hit 25 bombs to Jeter's–you guessed it–18.
Truly a fantastic record to not let go unnoticed, the absolute best thing about this feat is the fact that both Castro and Gregorius are still only 26 years of age.
As the two continue to refine their offensive abilities, and become more comfortable performing in the unrelenting New York market, perhaps one day sooner rather than later, they can become the first Yankees middle infield duo to both hit 25 home runs in the same season–if not more.
More from Yanks Go Yard
This article originally appeared on