St. Louis Cardinals: Two Minor League Signings Add Depth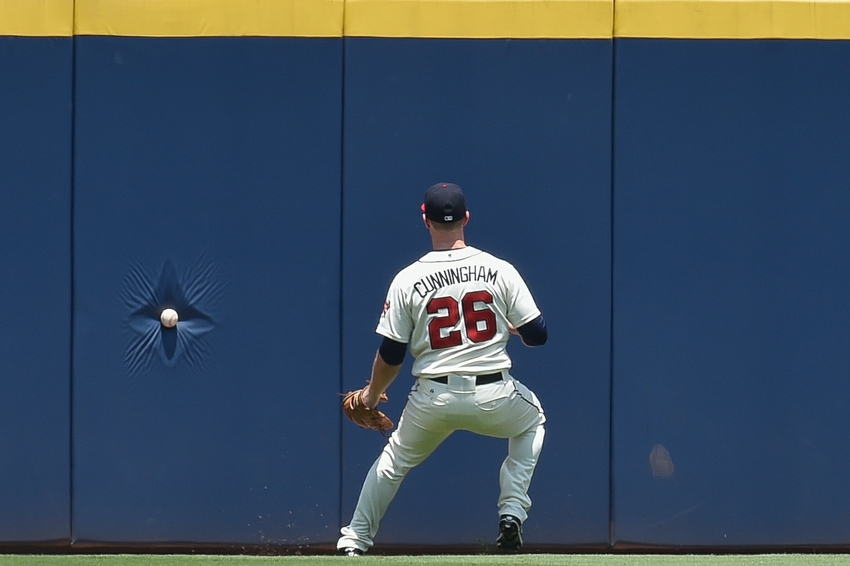 The St. Louis Cardinals have added more depth to their farm system by signing outfielder Todd Cunningham and pitcher Kendry Flores to minor league contracts.
The St. Louis Cardinals added Todd Cunningham and Kendry Flores who both have MLB experience, but not much. These signings are not filling holes for the Cardinals but rather, are moves to increase organizational depth. The front office has remained active with the farm system, while also figuring out how to get back to the playoffs.
The two most recent signings join outfielder Chad Huffman who was signed late last week. The St. Louis Cardinals seem to want to spend time bolstering the farm system this off season, as well as finding a center fielder to plug into the lineup.
Cunningham may be remembered best as the player who was designated for assignment to make room for Tim Lincecum on the Angels. Perhaps it was a justified decision by the Los Angeles Angels of Anaheim. In 20 games at the Major League level, Cunningham hit only .148 in 20 games.  Prior to that, Cunningham got 94 at bats with the Atlanta Braves in which he hit .223.
At 28 years old, he holds a similarity to Huffman. Both are outfielders who are older in age for the minors. This opens up a possibility for them to, not only try one more time to make it to the show, but also act a mentors for young outfielders like Harrison Bader or even Magneuris Sierra if he can climb the ranks quickly. The MLB experience Cunningham has can be used as a leadership tool for young prospects to learn from.
Flores, a right handed pitcher, has more potential as he is only 24-years old. However, his experience in the majors is limited. Last season, he was brought up with the Miami Marlins and pitched in one game. It wasn't a strong showing, however. He started the game, and walked three batters in as many innings. But with all the arms the St. Louis Cardinals have, he will likely serve as a relief pitcher if he cracks the Major League roster.
In all fairness, Flores's three inning start was cut short by injury. And following the game he was designated for assignment so the Marlins could activate first baseman Justin Bour from the disabled list. And at the triple-A level, Flores averaged just over seven K/9 in 102 innings, so we'll see if the Cardinals can tap into his potential.
Want your voice heard? Join the Redbird Rants team!
While the pitching potential of Flores and the potential of what Cunningham can bring to the organization is exciting, the questions of what will be done to get back to October baseball are still looming. Everything to this point has been rumors and while it is nice having depth in the farm system, the big club news is what everyone is waiting on.
This article originally appeared on