Cards about to lose save artist Rosenthal — but not for long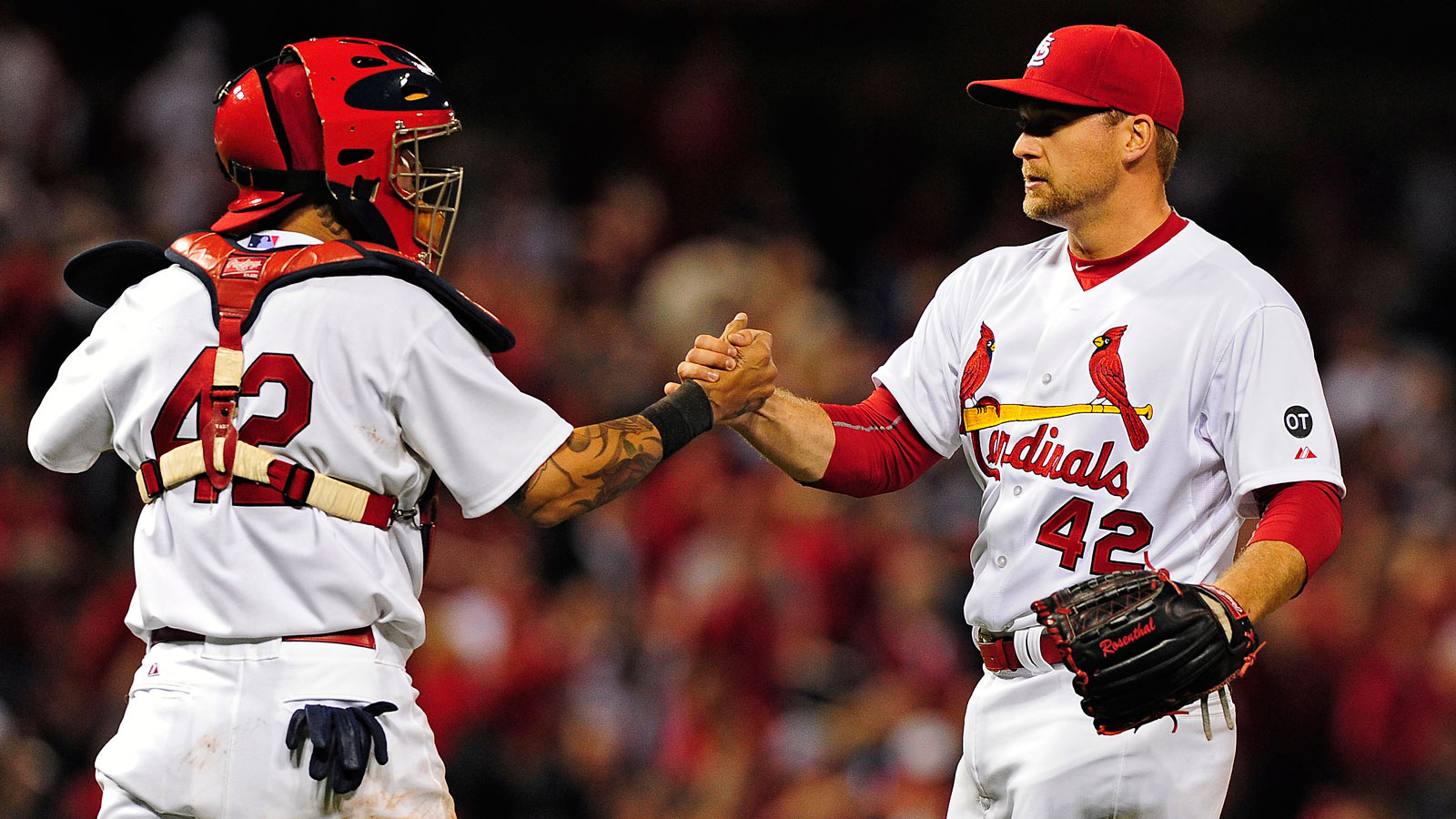 St. Louis Cardinals closer Trevor Rosenthal picked up his 41st save of the season Thursday night, locking down a 5-3 win to complete a sweep of the Arizona Diamondbacks.
With his 40th save on Wednesday, Rosenthal became the first Cardinals closer to record consecutive 40-save seasons since Lee Smith did it in three straight seasons more than 20 years ago. And according to the St. Louis Post-Dispatch, Rosenthal, 25, is the third-youngest pitcher to accomplish back-to-back 40-save seasons anywhere. According to the Post-Dispatch, Atlanta's Craig Kimbrel was 24 when he had his second straight 40-save season in 2012, as was the Angels' Francisco Rodriguez when he had his second consecutive 40-or-more year in 2006.
What does Rosenthal think of that?
"Really? That's sweet," he told the Post-Dispatch.
Things are about to get a lot sweeter for the hard-throwing right-hander. Rosenthal will be leaving the team to be with his wife, Lindsey, as she is induced into labor for their second daughter.
While Rosenthal is away for a few days, Cardinals manager Mike Matheny will go to a closer by committee.
While the Cards have a bullpen stocked with quality arms and the club easily owns the major's best team ERA, lacking Rosenthal could be costly as the NL Central-leading Cards continue to fend off the red-hot Pittsburgh Pirates.
St. Louis begins a weekend series Friday at San Francisco, who are fighting to catch the Los Angeles Dodgers in the NL West, while the Pirates are at home against the Colorado Rockies.
But it's not like Matheny tried to convince his closer to stick around.
"You can't miss those things," Matheny said told the Post-Dispatch.
(h/t St. Louis Post-Dispatch)