St. Louis Cardinals: Jaime Garcia Dealt to the Atlanta Braves for Three Prospects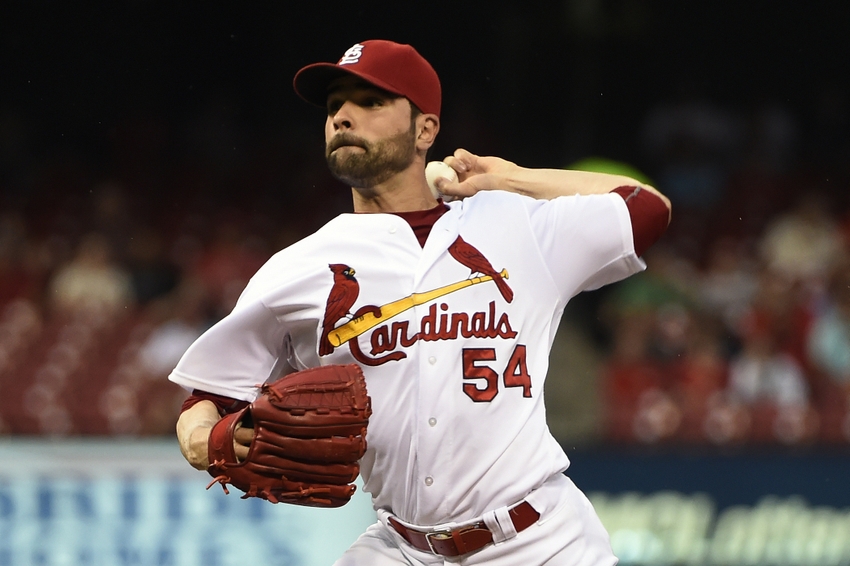 Another player from the 2011 World Series championship roster no longer remains, as the St. Louis Cardinals traded Jaime Garcia to the Atlanta Braves on Thursday afternoon.
Jaime Garcia had his $12 million club option exercised by the St. Louis Cardinals on November 3rd. Exactly four weeks to date, the southpaw was traded for three Braves prospects, including two pitchers, under 25 years old.
Each of the three prospects ranked within Atlanta's Top 30 in MLB.com's 2016 prospect watch.
John Gant headlines the deal as the only trading piece with Major League experience, finishing his 2016 rookie season with a 1-4 record, a 4.86 ERA, and forty-nine strikeouts in fifty innings pitched. St. Louis also acquired Luke Dykstra, an outfielder and son of former Phillies third baseman Lenny Dykstra, in addition to Ole Miss alum Chris Ellis.
Unless Atlanta offers a new extension before the 2017-18 offseason, Garcia will become a free agent after the upcoming season. The Braves, who already spent $20.5 million on veteran arms R.A. Dickey and Bartolo Colon, will also be accountable for paying $12 million remaining on Garcia's current contract, according to Rob Rains via Twitter.
I am told Braves will be responsible for all $12 million Garcia is due in 2017, freeing up more money for $STLCards to make another deal.

— Rob Rains (@RobRains) December 2, 2016
Garcia picked up ten wins and logged 171.2 innings in 2016, his largest workload since 2011. However, inconsistencies resulted in career worsts for ERA (4.67) and WHIP (1.38) and the second most walks (57) in campaigns where Garcia started at least ten games.
Garcia may have been moved to open space within the Cardinals 2017 rotation or to retool a farm system that ranked 19th according to Baseball Prospectus' 2016 Organizational Farm System Ranks.
St. Louis will likely roll with Carlos Martinez, Adam Wainwright and Mike Leake as the top three starters with Michael Wacha, Lance Lynn and Alex Reyes likely competing for rotation spots among others.
In his eight seasons with the Cardinals, Garcia notched eighty-one quality starts with a 62-45 record and a career 3.57 ERA. The 2005 draft pick placed third in the 2010 Rookie of the Year competition and started Games 2 and 6 of the 2011 World Series.
Want your voice heard? Join the Redbird Rants team!
The deal marks the first trade between the Cardinals and Atlanta Braves since November 2014, when the Cardinals dealt Shelby Miller and Tyrell Jenkins for Jason Heyward and Jordan Walden. All of these players besides Jenkins are no longer with St. Louis or Atlanta.
This article originally appeared on