St. Louis Cardinals: Former Players Who Could Go To Cooperstown
Trevor Hooth/FanSided via Redbird Rants

Fansided
The St. Louis Cardinals have a rich history of success. With the upcoming vote for Cooperstown induction, there are two more players with the potential to join the organization's history in the most illustrious way possible.
More than just two players on this year's ballot have worn a Cardinal uniform. These names can be found here. As the January 18th announcement date draws closer, it is time to revise the list from earlier to take a realistic look into players that may get inducted wearing a St. Louis Cardinals hat.
Overall there are thirty-four players on the ballot. It is expected that this year Jeff Bagwell, Tim Raines, and Trevor Hoffman will be inducted. These were the only three last year that were relatively close to the required seventy-five percent for induction.
For Raines and Lee Smith, this year is their last shot to get in. Per the 2014 amendment, players have only ten years of eligibility to sit on the ballot. This is Raines' tenth year, and Smith's fifteenth year. Smith is one of three players grandfathered into the rule, and the last of the three to still be eligible.
The last few ballots have been filled with questions about who should be allowed in. Players like Barry Bonds and Roger Clemens had steroids be a huge part of what is remembered from their career. While their numbers may warrant induction, many baseball writers a wary of voting for them. This is their fifth year on the ballot and they had less than fifty percent voting last year.
Curt Schilling is still on the ballot, but many predict his 53.3 percent of the vote last year to drop this year. The character clause in the rules for induction is working against him at this point– his recent tweets that resulted in him losing his broadcasting career and the admiration of many. On baseball merit, he deserves induction; on character merit it is questionable.
There are plenty of other players on the ballot for the first time who are solid bets to eventually make it into Cooperstown. One player is the best bad ball hitter to ever wear a uniform, Vladmir Guerrero. If the ball was thrown near the plate, it was close enough to be crushed as one of his 449 career home runs or 2,590 hits.
Another player on the ballot for the first time is catcher Ivan Rodriguez. He collected nearly 2,844 hits during his career and a .296 batting average. He was a part of the 2003 Florida Marlins World Series team and even won an MVP award in 1999.
This year there are a total of 19 players who are new to the ballot. Since none of them are clear first-ballot choices, they will need to secure five percent of the vote this year in order to remain on the ballot in the future.
With both former St. Louis Cardinals on this year's ballot being first-year players, it will likely be a few years before they receive enough votes to be inducted. If they decide to wear the St. Louis hat when they enter the hall, they will join 17 other players with Cooperstown honors.
Ozzie Smith throws out the ceremonial first pitch prior to game five of the MLB baseball World Series at against the Boston Red Sox Busch Stadium. Image Credit: Jeff Curry-USA TODAY Sports" width="396″ height="550″ /> Jeff Curry-USA TODAY Sports
There have been many great players to wear the St. Louis Cardinals uniform.
Among these player is speedster Lou Brock. He came to the Cardinals in a trade with the Cubs in 1964. At the time of his retirement, Brock was the all-time leader in stolen bases. He is a member of the 3,000-hit club and was a first ballot inductee in 1985.
The Wizard Of OZ, Ozzie Smith, was inducted in 2001. His career started with the San Diego Padres, but in 1982 he joined the St. Louis Cardinals. He was a beloved shortstop who made his name with the leather. Smith won thirteen Gold Glove awards during his career, and was a fifteen-time all-star.
Another inductee is Bob Gibson. He is perhaps one of the most intimidating pitchers in history. After collecting two Cy Young Awards and an MVP he was inducted to Cooperstown in 1981. He threw hard which led to 3,117 strikeouts over the course of his career. For those of us who didn't see Gibson pitch, we may get to see those qualities in a current player.
Don't worry I haven't forgotten about THE Cardinal, Stan Musial. Every year he played was in a St. Louis Cardinal uniform. This led him to collect three MVP awards and 3,630 hits. He also hit 475 homers during his 20-year career. Musial was a clear first-ballot selection with 93.2 percent of the vote.
The most recent selection to the Hall from the St. Louis Cardinals was not a player. It was Tony La Russa in 2014. He collected 2,728 wins over during his managerial career. His career in St. Louis began in 1996 and he remained there until he retired in 2011. La Russa managed his way to two of his three World Series championships leading the Cardinals.
Now it is time to look at the former St. Louis Cardinals players on the 2017 ballot. JD Drew, Right Field
J.D. Drew was a 1st round draft pick by the St. Louis Cardinals in 1998. He worked his way through the minors to make his debut in September of that same year going hitless in two at-bats against the Chicago Cubs.
In 1999 he became a starter and hit .242 in 104 games. The following season he hit his stride playing in 135 games with a .295 batting average. It wasn't until the 2001 season when Drew hit the most homers in a Cardinals uniform at 27. That number stood until he hit thirty-one playing for the Braves in 2004.
Defense was a bright spot for Drew. Over the course of his career he was the league leader among right fielders in fielding percentage. That never led to a Gold Glove for him, though he did get an all-star election in 2008 and even won the MVP of that game.
He was able to win a World Series ring in 2007 as the starting right fielder for the Boston Red Sox. During that season Drew hit .270 with eleven home runs and sixty-four RBI in 140 games. While he was not the main contributor to that lineup, he provided enough to help the Red Sox bring home a championship with a WAR of 2.1.
It is highly unlikely to see JD Drew in the Hall of Fame. Most likely he won't see a second ballot. He was a tremendous talent, but never played more than 146 games in a season. All of his injuries derailed his Cooperstown hopes.
If he somehow does make the Hall of Fame, it is also unlikely for him to list the St. Louis Cardinals as his primary team. He did spend the most time in St. Louis with six years, but in his five years in Boston he was able to make the All Star game, and win a World Series. Those were the two big moments of his career, so it is likely Boston will be the hat he decides to wear in Cooperstown should he get the necessary votes.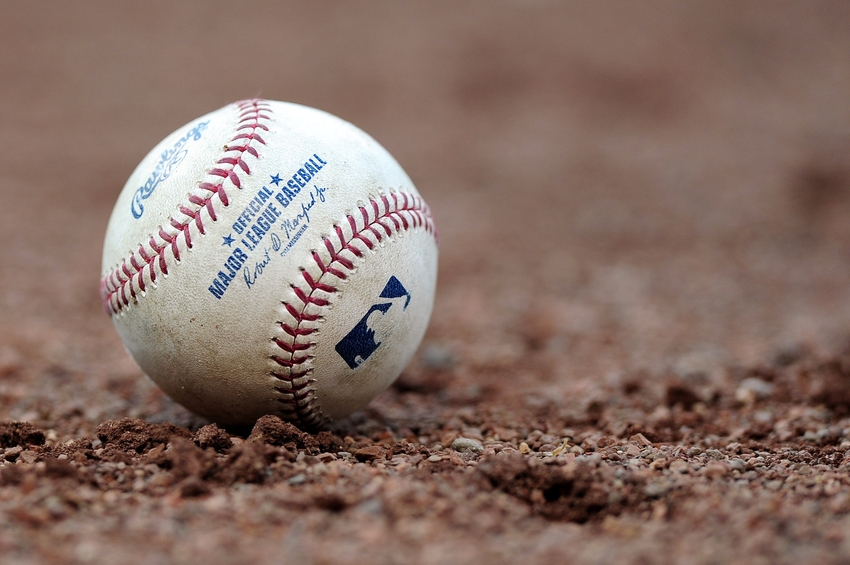 Edgar Renteria, Shortstop
Unlike JD Drew, Edgar Renteria was not brought up by the St. Louis Cardinals, he joined the organization in 1999. His career started in1992 when the Florida Marlins signed him out of Barannquilla, Columbia. In 1996, at the age of nineteen, Renteria made his debut. In his debut season, he played 104 games hitting .309. That ended with him finishing second in the Rookie of the Year voting.
Renteria spent six years in a St. Louis Cardinals uniform, starting in 1999. Three of his five all-star appearances, all three of his Silver Slugger awards, and both of his Gold Gloves came during his time in St. Louis.
The only accolade that Renteria was not able to achieve as a Cardinal was World Series victories. He won two in his career though. One with the Marlins in 1997, and one with the San Francisco Giants in 2010. He was able to take home MVP honors for the series in 2010.
Perhaps the biggest moment of his career, however, came in 1997 when he got the walk-off hit in the bottom of the 11th inning in Game Seven of the World Series.
When looking purely at career WAR, Renteria with a 32.1 is the best Columbian born player in history. The next closest to him is Orlando Cepeda with a 21.4 WAR. While that is a nice personal milestone for Renteria, is it enough to get him into Cooperstown?
I say yes. With a .286 career batting average and 2,327 it may seem like he doesn't have the numbers. Remember, he retired at the age of thirty-four. That said, Renteria did perform well in the regular season and made a name for himself in October.
Taking all of that into account, he is going to need to survive for several years on the ballot before he gets the required seventy-five percent of the vote. If he does make it, Cooperstown will come calling in year nine or ten on the ballot. But, to me, his career certainly warrants the honor.
Should he get the nod to be immortalized, it is hard to say what hat he will wear. He was a World Series MVP in San Francisco, he won a World Series with his first ever team in Florida, but he spent his most successful years in St. Louis. Based solely on the fact that he was in St. Louis the longest leads me to believe he would forever want to be immortalized as a St. Louis Cardinal.
Want your voice heard? Join the Redbird Rants team!
What do you think? Are there other former Cardinals who should be on a ballot? Say, Jim Edmonds? Let us know what you think by following us on Twitter and Facebook. Thanks for reading and GO CARDINALS!
This article originally appeared on