Will 2015 Cards go down as best edition ever?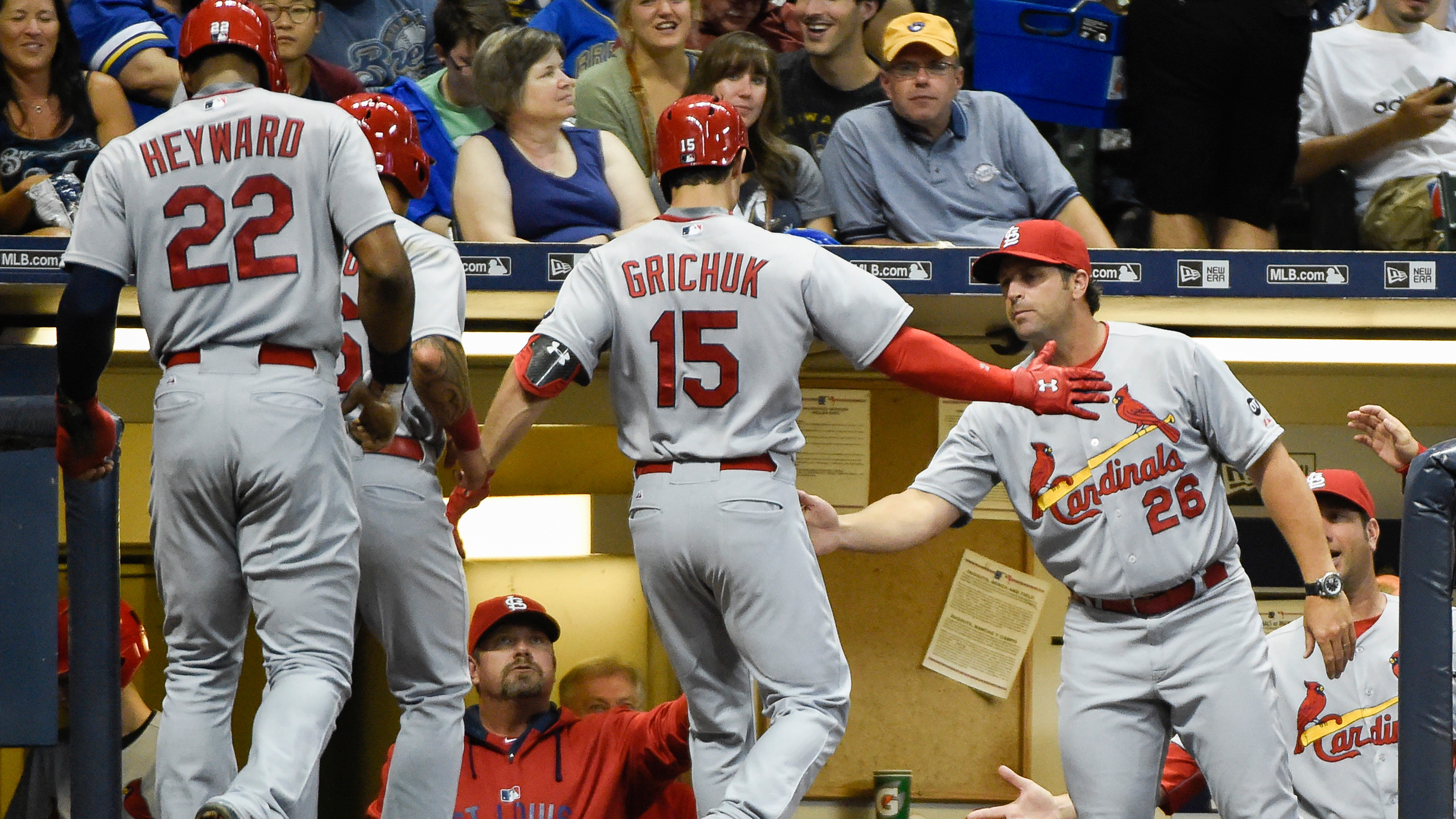 With 30 games remaining in the 2015 regular season, the St. Louis Cardinals have a chance to win more games than any group of Red Birds before it.
At 86-46, they need to go 21-9 to become the first Cardinals team ever to win 107 games. Tony LaRussa's 2004 club won 105 and the 1942 Cards posted 106.
Of course, if St. Louis wraps up the NL Central early — and it could take a big step toward doing that with this weekend's series against Pittsburgh — that could mean manager Mike Matheny will look to rest more of his regulars down the stretch.
But until that happens, does a 21-9 stretch really seem unrealistic? That's a .700 winning percentage. Through 132 games, the Cards have played at a .651 clip, so 21-9 certainly isn't impossible.
MLB.com broached the topic of this Cards team being the best in club history. There is one quite major caveat, as MLB.com points out: The 1942 team posted 106 wins in 156 total games, six fewer than the 2015 will play, and the 105-win teams in 1943 and 44 each played 157 games. The 2004 team holds the club record of 105 wins in a 162-game schedule.
MLB.com argues not to look at total wins, but winning percentage. If the Cards win 107 games and the World Series while having to navigate through extra rounds of playoffs that World Series teams of the World War II era, the 60s and even the 80s didn't have to negotiate, how could the 2015 team not hold the mantle of best ever?
What could be the the biggest hurdle to reaching 107 wins beyond a self-serving slowdown to preserve players for the postseason? St. Louis plays 16 of its final 22 games on the road, and that includes three at the Pirates and three at Wrigley Field against the wild-card fighting Chicago Cubs.
Cincinnati and Milwaukee come to Busch Stadium to close out the regular season, teams the Cards can sweep, but who knows what kind of lineups Matheny will employ by then.
(h/t MLB.com)
MORE MLB:
Want stories delivered to you? Sign up for our MLB newsletters.