Could Wainwright's next appearance be in a real game?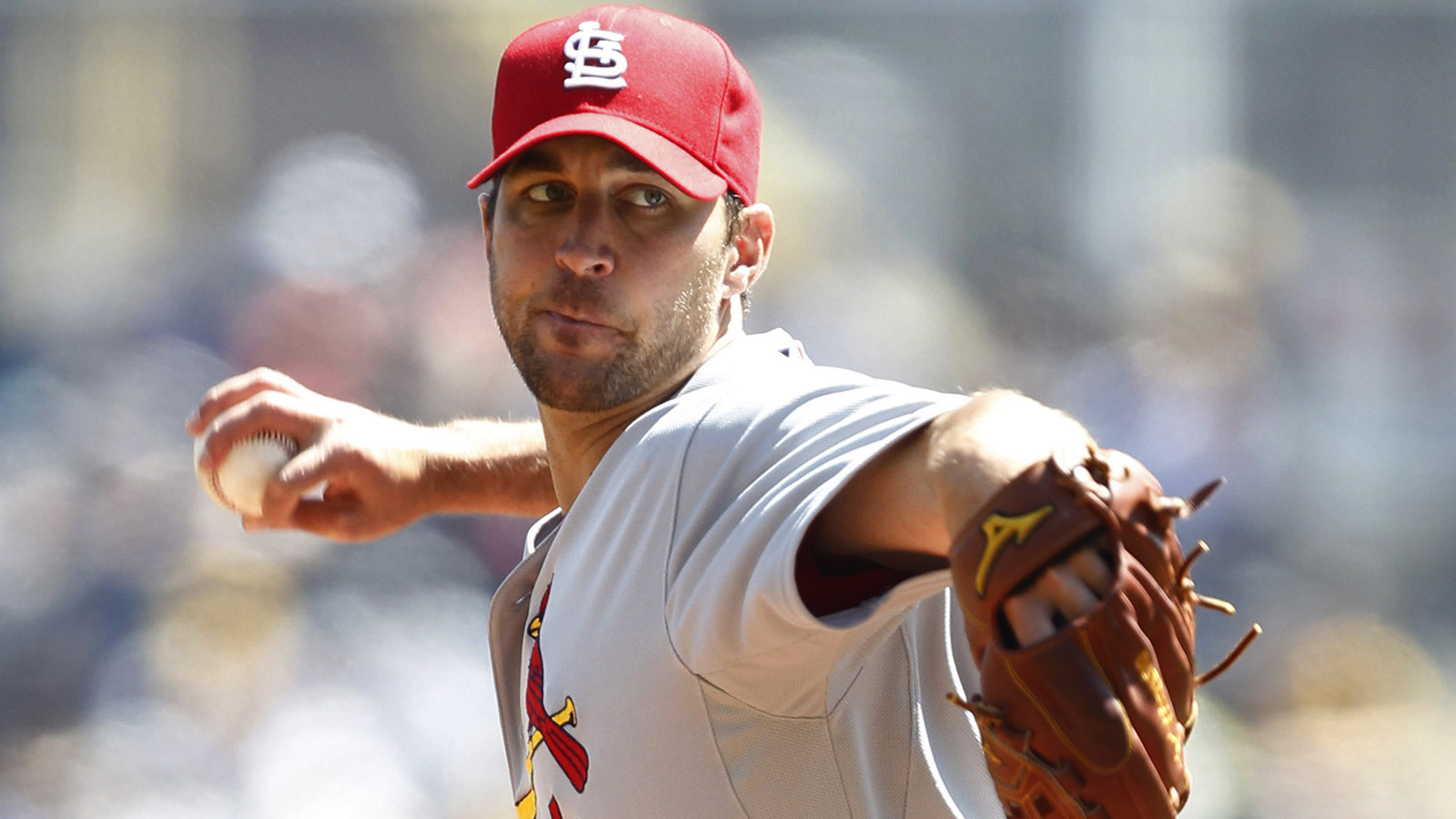 The St. Louis Cardinals were dealt another tough injury blow over the weekend, as right-hander Carlos Martinez was lost for the season after suffering a right shoulder strain on Friday night.
However, there was some good news over the weekend too: Adam Wainwright, continuing his rehab work recuperating from a torn Achilles that shelved him for most of the season, threw another bullpen session on Saturday.
According to Derrick Goold of the St. Louis Post-Dispatch, things went pretty well for Waino. "It felt like me out there today, so that was incredibly uplifting. My leg feels great. My arm was solid, rebounded great," he told Goold. "The crispness of pitches was much better. The finish and life of balls were much better. The hitters tell you that. When they're not crisp and sharp, they go over the fence like they did the last time. Today, no balls were really hit that hard."
GM John Mozeliak is quoted by Goold as saying things will still go 'day-to-day' regarding Wainwright, but he noted that Saturday's bullpen session was a 'good step forward'.
Wainwright will meet with his doctor again on Monday and is then expected to head to Pittsburgh to join the Cardinals for their big series with the Pirates at PNC Park.
The most intriguing part of Goold's piece, however, is when Waino says he's hopeful that his next appearance will be in a real game…about which Mozeliak is quoted as saying, "I wouldn't rule it out."
With Martinez lost for the season, the Cardinals would definitely benefit by the return of Wainwright in any capacity, even if he doesn't come back as a starter.