Shohei Otani Sets Japanese Record for Fastest Pitch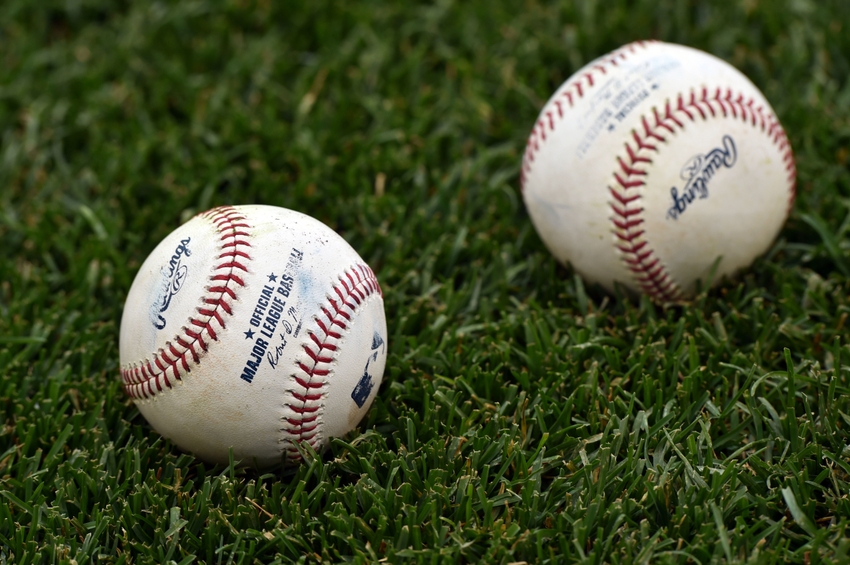 Shohei Otani has opened a lot of eyes this season in Japan's NPB league. His latest achievement? Breaking his own record for fastest pitch.
If you pay even modest attention to Japanese baseball, you've heard the name Shohei Otani. The two-way star is one of the most exciting players in Nippon Professional Baseball (NPB) and many think he could be the next Japanese phenom to make the jump to the United States. News of Otani's feats have already reached our shores several times this year, and the latest is that the 22-year-old just set the NPB record for fastest pitch.
In a start against the Orix Buffaloes on Tuesday, Otani delivered a pitch in the third inning that was lined into right field for a two-run single. However, that pitch registered at 164 km/hr on the radar gun, which comes out to about 101.9 mph:
Otani broke his own record, which he set with a 163 km/hr (101.3 mph) pitch in June, according to MLB.com's Cut4. As per Baseball America, three MLB pitchers have tossed a pitch of at least 102 mph this season: Aroldis Chapman, Mauricio Cabrera and Arquimedes Caminero. Chapman holds the record for fastest recorded MLB pitch at a staggering 105 mph.
More from Call to the Pen
Otani's new record may fall a bit short of that lofty number, but it adds yet another highlight to what has been a remarkable year for the Nippon Ham Fighters ace. Much of the media attention and fan interest surrounding Otani focuses on his skill as both a pitcher and hitter. The right-hander has posted a sparkling 2.12 ERA, 1.02 WHIP and 3.68 K/BB ratio over 123 innings this season. However, he hasn't pitched very much at all recently according to Baseball America's J.J. Cooper due to a blister on his pitching hand.
Fortunately for the Fighters, Otani doesn't need to be on the mound to still bring value to his team. He's been absolutely raking at the dish this year as well, slashing .326/.425/.611 with 22 home runs and 61 RBI in 93 games. He leads the NPB with a 1.036 OPS and won the league's Home Run Derby in July.
Naturally, major league clubs are very interested in Otani, although it's unclear if he is a candidate to be posted this offseason. Back in May, Jim Allen of Kyodo News reported that Otani was interested in moving to MLB if a team was willing to use him as both a pitcher and hitter. Before the season, an AL scout told the Boston Globe's Nick Cafardo, "He can do both. He's going to have to make a choice. Either way he's going to be an All-Star-caliber player as a hitter or pitcher."
Cafardo felt that teams would be more likely to keep Otani as a pitcher, and it's hard to argue with that. It might not be next season, but it seems only a matter of time before Otani becomes the latest big-name Japanese superstar to try his hand at the top baseball league in the world. And when he does, he should create quite a buzz.
All NPB statistics courtesy of Baseball-Reference.com.
This article originally appeared on