Seattle Mariners: Top Five Offseason Priorities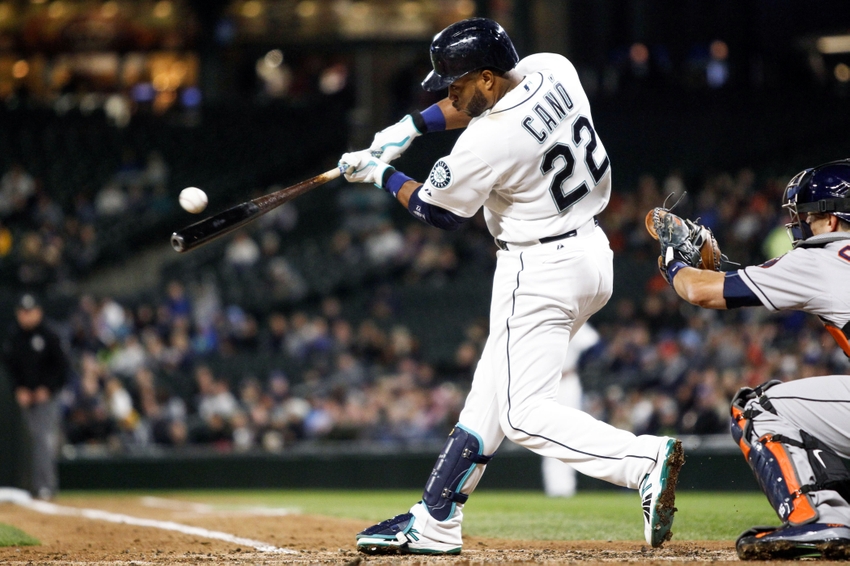 The Seattle Mariners entered the final weekend with a chance to claim a wild card spot, but fell short. What do they need to do to get to the postseason in 2017?
Fans of the Seattle Mariners who might be frustrated with 15 consecutive seasons without a spot in the postseason should at least be confident that ownership is making an effort to win. They brought in a more statistically-minded GM with the hiring of Jerry Dipoto, along with a manager who is on the same page as the front office, Scott Servais. The Opening Day payroll last year was $142 million, the highest in team history and an increase of more than $50 million from just two years ago.
With their current payroll and commitments to core players, the Mariners are very much built to win now. There will be no rebuilding of this team while they have four players due to make at least $11 million in 2017. The core of this team consists of starting pitcher Felix Hernandez, second baseman Robinson Cano, designated hitter Nelson Cruz, and third baseman Kyle Seager. These are the veteran players the Mariners must build around.
The team also has young players they hope to be part of their future. Despite his struggles at the plate, Mike Zunino is still considered the catcher of the future. Dan Vogelbach was acquired from the Cubs last season to play first base. Leonys Martin is their center fielder going forward. On the mound, the Mariners are hoping Taijuan Walker and James Paxton can achieve their high potential.
The Mariners increased their win total from 76 wins in 2015 to 86 in 2016. The main driver of their success was an improved offense, which went from 17th to 9th in wOBA. Also, the bullpen improved from 24th in relief pitcher WAR (Fangraphs) in 2015 to 15th in 2016. The teams' defense and starting pitching remained steady and figure to be areas where the team could improve in 2017.
With that in mind, here are the Mariners' top five offseason priorities.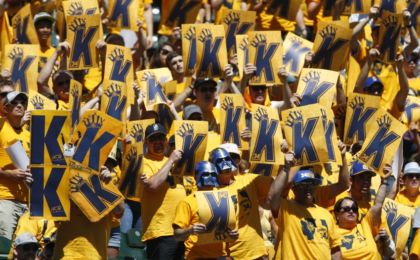 Starting Rotation
Like most teams in baseball, the Mariners need help in the starting rotation. The current top five on the depth chart are Felix Hernandez, Hisashi Iwakuma, Taijuan Walker, James Paxton, and Ariel Miranda. They all have their issues.
Felix Hernandez just had the worst season of his career. He'll be 31 next year and his fastball velocity is down, his strikeout rate has dropped two years in a row, and his walk rate has gone up the last two years. His ERA was 3.82 but with a 4.63 FIP. There are a few red flags there. The one silver lining might be the possibility that Felix never fully recovered from a calf injury suffered while celebrating a teammate's home run against the Padres on May 31. In his 10 starts before the injury, Felix had a 2.86 ERA. Even then, his FIP was 4.13 and his strikeout rate was down from last year. Felix returned in July after missing seven weeks and had a 4.48 ERA and 4.98 FIP from that point forward. It's hard to know what version of King Felix we'll see next year. At 31 years old, it's more likely than not that we've already seen the best of the King.
Hisashi Iwakuma had his 2017 option kick in because he pitched more than 162 innings in 2016. He'll make $14 million next year. He had the highest ERA of his career (4.12) and his FIP was even higher, at 4.27. He also had a decline in his strikeout rate and an increase in his walk rate. He'll be 36.
Taijuan Walker has great stuff but has yet to make it work over a full season. He also recently had surgery to remove a bone fragment from his right ankle. The foot discomfort bothered him throughout the season and even caused a stint on the disabled list in July. He ended up starting 25 games and had a 4.22 ERA (4.99 FIP). Home runs have been a big problem for Walker. He's allowed 52 big flies in 304 innings since the start of 2015, which ranks him fifth-worst in home runs allowed per nine innings. Perhaps the injured foot was part of the problem and he can have an effective season in 2017.
James Paxton is a left-handed pitcher with a 95-plus miles per hour fastball. According to Fangraphs, Paxton had the third-highest average fastball velocity for all starting pitchers with 100 or more innings pitched last year. Lefties don't usually have this kind of speed. He had a pedestrian 3.79 ERA in 2016, but his FIP of 2.80 suggests his ERA should have been much lower. The real problem with Paxton is fragility. His 121 innings in the big leagues last year was a career high. Even when you add his minor league and major league seasons together, he's never pitched more than 171 innings in a season and has been under 125 innings in five of his seven professional seasons.
The Mariners acquired Ariel Miranda in a trade for Wade Miley last July. Miranda's season looks good on the surface. He had a 3.88 ERA and 1.12 WHIP. But a closer look reveals a 5.25 FIP and .222 Batting Average on Balls In Play (BABIP). It will be impossible for Miranda to have a .222 BABIP going forward. His ERA is likely to be in the mid-4.00s next year. He can be a fourth or fifth starter, but the Mariners shouldn't expect much more than that.
Other potential in-house options for the rotation include Nathan Karns, Zach Lee, and Adrian Sampson, among others. Overall, though, the Mariners' rotation is shaky. The upside is that Felix Hernandez, Taijuan Walker, and James Paxton are completely healthy and pitch to their potential, Iwakuma is a solid veteran, and someone emerges for the fifth starter position. The downside is an even worse year than this one from the starters.
The free agent market is sparse of high-quality pitchers. Last year, David Price, Zack Greinke, and Johnny Cueto were top-tier pitchers who signed big, long-term contracts. There are no free agent pitchers even close to that tier available this year.
The most talented free agent starter is Rich Hill. He's also a big risk because of a long history of health problems. He's been in the major leagues for 12 years and has pitched more than 150 innings just one time. He only has two seasons with 100 or more innings, including this year's 110 1/3. Also, he'll be 37 next year. He's the ultimate in high-risk, high-reward starting pitchers.
It's much more likely that the Mariners would be looking at someone like Jeremy Hellickson, Jhoulys Chacin, Ivan Nova, Brett Anderson, or Andrew Cashner. Those are the caliber of pitchers available. They aren't exciting, but the Mariners need to take a dip in the free agent waters and get at least one starter to help the rotation.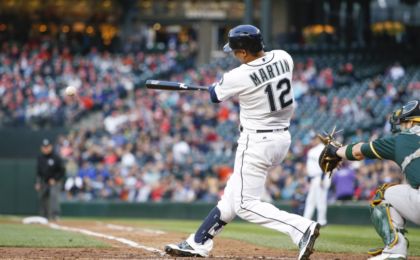 Outfield
The Mariners have some decisions to make with their outfield. They only set spot is Leonys Martin in center field. He made $4.15 million last year and is eligible for arbitration this year. Martin was much improved in 2016 compared to a truly dreadful 2015 season, but was still below average at the plate (88 wRC+). His fielding in center made him just slightly better than league average. For an arbitration-eligible player, that's workable. One concern with Martin's season was a significant first half/second half split. He hit .243/.313/.404 in the first half and was just 3% below league average as a hitter. His on-base percentage and slugging percentage dropped in the second half (.251/.299/.354) and he was 22% below league average (78 wRC+). Eleven of Martin's 15 home runs came in the first half. The Mariners would love to see the first-half version of Martin stick around for an entire season, but his career batting line is closer to the second half version.
Beyond Martin, the Mariners have Nelson Cruz under contract for two more seasons. Cruz has been a very good investment so far, with back-to-back seasons with 40-plus home runs, but the Mariners are wisely transitioning Cruz away from the outfield and to the DH spot. He played 80 games in the field in 2015 and 48 last season. He's not a good outfielder, so they should continue to limit his time in the field in the two years remaining on his contract.
The Mariners need to decide whether to pick up club options on two other outfielders, Nori Aoki and Seth Smith. Aoki was the primary left fielder. He's not an asset in the field, but he's not terrible either. He sometimes takes creative angles to fly balls, but at least he has more range than the Nelson Cruz statue that is sometimes placed in right field. At the plate, Aoki can reliably be counted on for a .350-ish on-base percentage. Another benefit with Aoki is that he doesn't have a big platoon split. He's actually hit left-handed pitching slightly better than right-handed pitching in his career. The Mariners should pick up his $6 million option.
Seth Smith, on the other hand, has a big platoon split. He should rarely play against lefties (60 wRC+ for his career) and he's also not a very good fielder. His club option is for $7 million. That's not much in the world of baseball, but he has enough limitations that it makes for a more difficult decision. The Mariners may want to see what they have in Ben Gamel, a lefty-hitting outfielder who was acquired in a trade with the Yankees last August. Gamel will be 25 years old next year and has hit .304/.361/.447 in two seasons in Triple-A. He could be a cheap replacement for Smith if the M's don't want to pick up Smith's option.
More from Call to the Pen
Franklin Gutierrez is a free agent who made $1.5 million with the M's last year. His main asset is the ability to hit left-handed pitching, which he did quite well last year (.280/.373/.511). He didn't hit righties at all, though (.145/.182/.274) and isn't close to the fielder he used to be. If he could be re-signed for a similar contract, the Mariners should sign him, but I don't think they should pay much more than that.
Of the remaining outfielders who are major league ready, Guillermo Heredia is the most interesting. The Mariners signed him out of Cuba in February. He hit .293/.405/.376 in Double-A, then .312/.378/.413 in Triple-A. He has good command of the strike zone, with a walk rate of 11.5% in 524 plate appearances across three levels of baseball. He won't hit for much power, but if he can get on base at a good clip and play defense well, he would be a big asset. He played all three outfield positions for the M's last year.
The best minor league outfielders in the organization are not yet ready for prime time. Alex Jackson was a top prospect a couple years ago, but regressed greatly and is not as highly regarded these days. Tyler O'Neill had a very good year in Double-A, but he's more likely to see the big leagues in 2018 or 2019. Boog Powell missed half of the 2016 season because of a positive PED test. There just isn't much help coming from the farm this year.
The free agent market for outfielders has players at all different levels of expected compensation. Here are some interesting free agents-to-be with their 2017 age and 2016 salary:
LF Yoenis Cespedes, 31, $27.5 million (can opt out of 2-year/$47.5M contract)
LF Colby Rasmus, 30, $15.8 million
LF Ian Desmond, 31, $8 million
LF Michael Saunders, 30, $2.9 million
CF Carlos Gomez, 31, $9 million
RF Carlos Beltran, 39, $15 million
RF Jose Bautista, 36, $14 million
RF Mark Trumbo, 31, $9.15 million
RF Josh Reddick, 30, $6.575 million
Ultimately, the Mariners need to decide whether they want to piece together an outfield with many of the same players they used last year, spend the money on a free agent, or look for help in a trade. One trade option floated recently by broadcaster Chuck Powell of KJR radio in Seattle is the Pittsburgh Pirates' Andrew McCutchen. Powell argues that the Pirates may be willing to part with McCutchen for James Paxton and two minor league players.
I could see this as a possibility, depending on the prospects involved. The Pirates are unlikely to keep McCutchen beyond the two remaining years on his contract and they could move Starling Marte to center field to replace Cutch. The Pirates also need pitching. It's an interesting possibility. McCutchen is coming off his worst season in the big leagues, but he was a perennial all-star for the previous five years and will only be 30 years old in 2017. I expect a bounce-back year. If the Mariners are willing to give up enough, the bounce-back year could be in Seattle.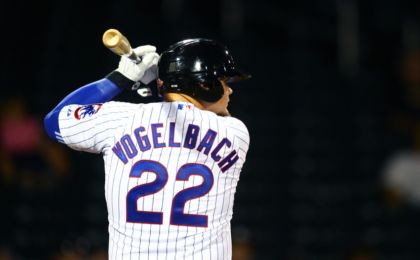 Platoon Partner for Vogelbach
Based on their current roster, it looks like the Mariners will go with Dan Vogelbach as their primary first baseman. Vogelbach spent five-plus years making his way through the Chicago Cubs system before coming to the Mariners in a trade for Mike Montgomery last summer. He has hit well throughout his minor league career, with an overall batting line as a minor leaguer of .284/.390/.473. He split last season between the Triple-A affiliates of the Cubs and Mariners and hit a combined .292/.417/.505.
The Mariners are likely to want a right-handed complement to the lefty-hitting Vogelbach, as they had this year with their first base combination of Adam Lind and Dae Ho Lee. The right-handed hitting Lee is an option for 2017. He was signed out of Korea for $1 million last year and hit .253/.312/.428 (102 wRC+) for the Mariners. He was primarily brought aboard to face lefties and was successful, hitting .266/.335/.455 (122 wRC+, 22% better than league average).
Unfortunately, regular starter Adam Lind was so bad that Lee ended up facing more right-handed pitching than expected. He finished the year with 173 plate appearances against left-handed pitchers and 144 against righties and he really struggled against righties (.239/.286/.399, 79 wRC+). If the Mariners could get him for a similarly low-priced deal and limit his at-bats against right-handed pitching, he could help the team.
An affordable free agent option would be Steve Pearce, who is coming off a strong season in part-time play with the Rays and Orioles. Pearce played for $4.75 million last year and hit .288/.374/.492 (136 wRC+) in 302 plate appearances. He has a career 130 wRC+ against lefties, but has also held his own against righties, with a 100 wRC+. He can also play more than just first base. In 2016, he played 40 games at first base, fifteen at second base, two at third base, seven in left field, and six in right field.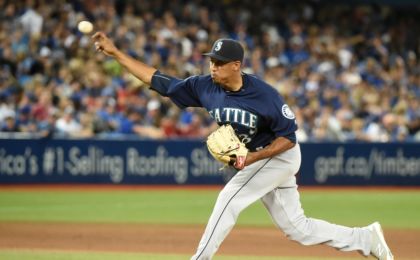 The Bullpen
Overall, the Mariners' bullpen improved from a below-average group in 2015 to right in the middle-of-the-pack in 2016. General Manager Jerry Dipoto's approach to the bullpen was to acquire many arms with good potential and see how it all shakes out. The Mariners ended up using 25 different pitchers in relief, including eight who pitched 20 or more innings. They changed closers mid-year when Steve Cishek went through a bad stretch and Edwin Diaz emerged as the stopper. They also cycled through setup men, looking for a good complement to Diaz.
The Mariners have enough relievers on their roster to fill out a bullpen, but I expect they'll look for some undervalued arms on the free agent market. They were dealt a blow last week when right-hander Steve Cishek had surgery to repair a torn labrum on his left hip. Even though he lost the closer's role, Cishek can be effective if used correctly. He really struggles against left-handed hitters, so M's Manager Scott Servais needs to avoid using him in high leverage situations with lefties at the dish. Cishek struck out more than ten batters per nine innings and was third on the team in FIP among relievers with 50 or more innings. The injury is expected to cost Cishek four to six months of rehab time before he can begin baseball activities, so he likely won't be ready by Opening Day.
Another right-handed reliever, Tony Zych, had right shoulder biceps tendon transfer surgery. He was limited to 13 2/3 innings last year, but struck out 21 batters, which is quite impressive. He also walked 10 batters, which was not so good. Zych should be ready by spring training and could be a key piece to next year's bullpen.
There are some relievers the Mariners should just say goodbye to, like Tom Wilhelmsen and Ryan Cook. Wilhelmsen made $3.1 million last year and is eligible for arbitration. After striking out just 5.4 batters per nine innings with a 6.80 ERA, he should be released. Cook made just over one million last year and is arbitration eligible, but pitched just 8 2/3 innings because of injuries. Goodbye, Ryan!
The Mariners have plenty of bodies to fill out a bullpen, but they could always add more and let the best of the bunch emerge. The free agent market has a couple dozen right-handers and about a dozen lefties. The Mariners should do some shopping there.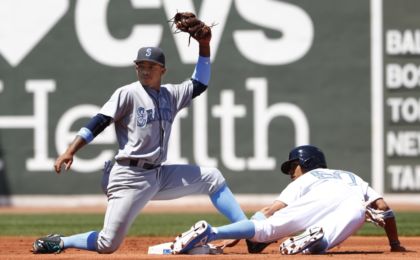 Shortstop
Ketel Marte was one of the biggest disappointments for the Mariners this year. He had been very good in his first taste of big league play in 2015 when he hit .283/.351/.402 in 57 games. He was 12% better than league average as a hitter after league and ballpark were taken into account and was above average on defense.
This year was a big step back for the 22-year-old. Marte saw his on-base percentage plummet to .287 and his slugging percentage drop to .323. Instead of being an above average hitter, Marte was 34% below average. He was also a negative on defense. Marte did have some injury issues, starting when he hurt his thumb in May while sliding into second base. The injury caused him to miss two weeks.
INF Chris Taylor has been recalled from AAA Tacoma. INF Ketel Marte has been placed on the 15-day disabled list (sprained left thumb).

— MarinersPR (@MarinersPR) May 22, 2016
At the time of this thumb injury, Marte was hitting .276/.307/.378. He returned in June and played 34 games before once again being injured. This time, he suffered a sprained right ankle on a slide into third base. During this stretch between injuries, he hit .270/.288/.333.
The ankle injury cost him another three weeks. Marte returned to the lineup in August and finished out the year by hitting .232/.267/.258. It was his worst stretch of hitting during the year. It's possible that the ankle and thumb injuries contributed to his struggles. The Mariners plan to teach Marte how to slide sometime in the offseason.
The Mariners are reportedly looking for help at shortstop. They had talks with the Reds previously about Zack Cozart and may get back in touch with the Reds this offseason. Defense is Cozart's calling card. He's been very well regarded at shortstop for his entire career, but he doesn't generally hit much at all. Last year was his best year with the bat. He hit 16 home runs but his .252/.308/.425 batting line still left him 9% below league average as a hitter. For his career, he's a .246/.289/.385 hitter. An on-base percentage below .300 is a big hole in the lineup. Plus, he's 31 years old.
The free agent market for shortstops is bleak. Erick Aybar is a free agent and Alcides Escobar and Alexei Ramirez will likely be free agents because the teams they currently play for are unlikely to pick up their options for next season. The problem here is obvious when you look at the bottom four shortstops with more than 400 plate appearances in 2016 based on Fangraphs WAR:
Alcides Escobar, 0.4 fWAR
Ketel Marte, -0.7 fWAR
Erick Aybar, -1.2 fWAR
Alexei Ramirez, -2.4 fWAR
Marte is right there with the three shortstops most likely to be available as free agents. Marte at least has youth on his side. The other three are all at least 30 years old. Shortstop is a position where the Mariners could theoretically improve, but it won't be easy. The free agent options are not desirable and Cozart has his own flaws. Unless the Mariners can find a better trade option, they may have to stick with Marte.
This article originally appeared on