Seattle Mariners Edgar Martinez Belongs in Hall of Fame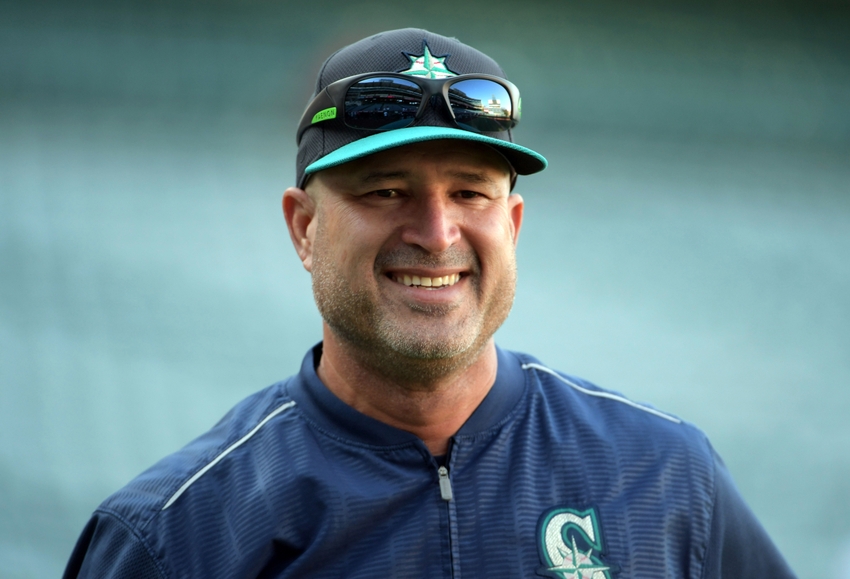 Seattle Mariners legend Edgar Martinez, one of the greatest designated hitters of all time, only has three years of Hall of Fame ballot eligibility left and deserves serious consideration for enshrinement in Cooperstown.
When the BBWAA voted White Sox great Frank Thomas into the Hall of Fame with 83.7% of the vote in 2014, it established a precedent that it has yet to uphold. Thomas, who played from 1990 to 2008, was the first player immortalized among baseball's finest to play a majority of his games as a designated hitter.
The Seattle Mariners legendary designated hitter, Edgar Martinez, fell short of the necessary 75% of the vote last year, appearing on only 43.4% of ballots in his seventh year of eligibility. Steroid-tainted candidates Barry Bonds and Roger Clemens finished ahead of him, leaving several uncertainties surrounding his possible induction.
Martinez, like Thomas, spent a majority of his time as a DH. In fact, he played over 68% of his games as the designated hitter, putting him in rare company. Martinez is one of three players in MLB history to play over 2000 games with at least 65% of them as a DH. The others are David Ortiz, who is more than likely a first ballot Hall of Famer despite steroid allegations, and one of the greatest Royals ever in Hal McRae.
By selecting Thomas two years ago, the BBWAA defined its stance on designated hitters. Edgar Martinez spent more time in the DH spot, but voting in Thomas over the Seattle great would be a travesty to the voting process.
More from Call to the Pen
Martinez played in 2,055 games in his career, hitting .312/.418/.515 with 309 home runs, 514 doubles, 1,261 RBIs and 1,219 runs scored. He won two batting titles, made seven All-Star teams and was awarded a Silver Slugger five times. Playing for the Mariners his entire career, Martinez only saw four different postseasons, but his .873 OPS in 34 playoff games should not be overlooked.
According to the Jaffe WAR Score system (JAWS), a statistic that attempts to quantify a player's Hall of Fame deservedness by comparing him to current Cooperstown members at his position, Thomas was not worth much more than Martinez. Thomas's JAWS of 59.5 barely edges out Martinez's score of 56.0.
With only three years left on the ballot, time is running out for Martinez. Newcomers like Vladimir Guerrero and Ivan Rodriguez are only adding to an already crowded list of candidates. The voters selected Thomas, and rightfully so. Now they need to recognize Martinez for all he did at the plate. After all, if they aren't going to select DHs into the Hall of Fame, why bother having the position in the first place?
This article originally appeared on