Seattle Mariners Continuing to Revamp Their Team
David Hill/FanSided via Call to the Pen

Fansided
Jerry DiPoto has been in the center of virtually every trade this offseason. Today, the Seattle Mariners GM upped his game by making two trades in a little over an hour.
There is no questioning that Jerry DiPoto is completely remaking the Seattle Mariners in his image. He came in with a gameplan, and has executed that to the fullest. Virtually no one on his roster is safe from being shipped elsewhere, and even those players who come back in return could be headed away from Seattle, as Mallex Smith found out.
While free agency may be relatively quiet, the trade market has been very active. In a way, DiPoto has spurred that action onwards, having been a part of nine trades heading into today. Well, now that the dust has cleared, that number is up to eleven. And, quite frankly, DiPoto may not be done.
But what have all of these moves meant to the Seattle Mariners? Are they a contending franchise now, capable of winning the American League West? Or are they simply spinning their wheels, having just put a fresh coat of paint on the same tired franchise?
Let us try to make sense of the trades from yesterday, and see how these moves will impact those franchises going forward. In some cases, these trades may not be fully understood for years to come.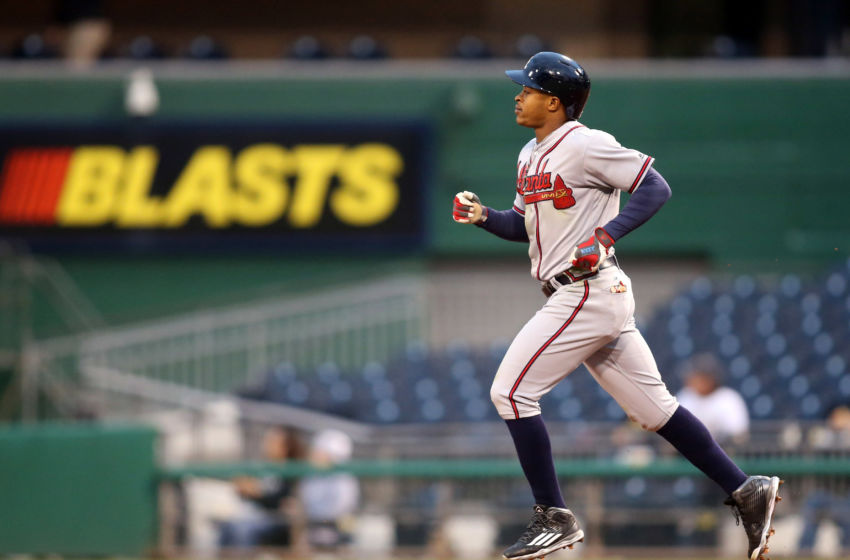 Trade One: Seattle Mariners trade Luiz Gohara and Thomas Burrows to Atlanta Braves for Mallex Smith and Shae Simmons
Even though the Seattle Mariners had recently acquired Jarrod Dyson from the Kansas City Royals, they were still looking for another athletic outfielder. Mallex Smith certainly fit that description. Expendable in Atlanta due to the extension given to Ender Inciarte, he was brought in to compete in the Mariners outfield mix.
In his first taste of Major League action last year, Smith showed his potential, but also showed that he still has a lot more developing left. He produced a .238/.316/.365 batting line, with just 14 extra base hits in 215 plate appearances. However, Smith had a solid 9.3% walk rate and stole 16 bases. While he was caught eight times, Smith still displayed his potential.
Simmons, meanwhile, is another option for the Mariners in the bullpen. He has a fastball that can hit the upper 90's, and has been an excellent strikeout pitcher through his minor league career, with 172 strikeouts in 120.1 innings. Simmons does struggle with his command, issuing 58 walks, and came back from Tommy John surgery in 2015, but if healthy, he could be an interesting late inning arm.
For the Braves, the key piece to the deal was Luiz Gohara. A 20 year old prospect, he truly burst onto the scene last year, posting a 1.81 ERA and a 1.148 WHiP in 69.2 innings, striking out 81 batters. Gohara has also had command issues, but may have turned the corner with his control, as he issued only 23 walks last season. Currently a starter, Gohara could potentially become a solid late inning reliever if his command does not develop further.
While the focus may be on Gohara, Thomas Burrows is an interesting prospect as well. The Mariners fourth round draft choice this past year, he had a solid 2.55 ERA and a 1.378 WHiP in his first taste of professional baseball. Another high octane arm, Burrows struck out 37 batters in just 24.2 innings, although he did issue 11 walks. If his command improves, he could be another late inning weapon for the Braves.
And yet, the Seattle Mariners were not done, as they made another deal 77 minutes later…..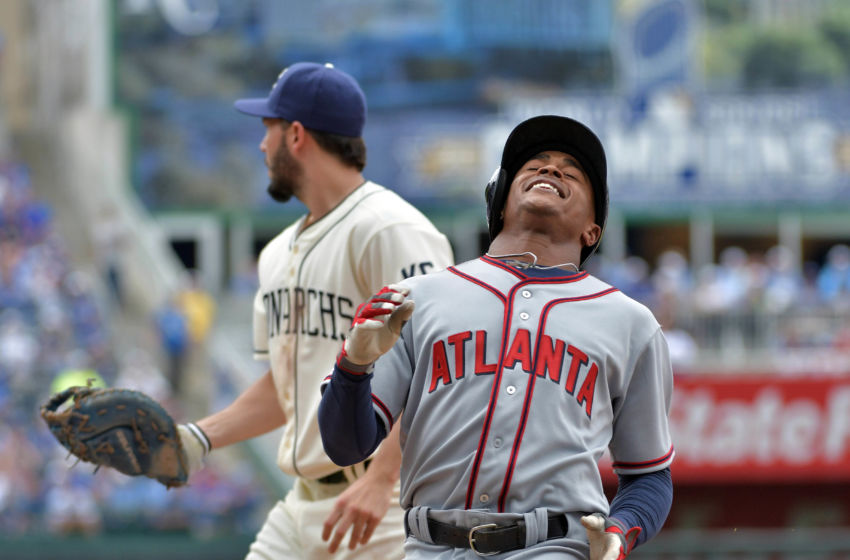 Trade Two: Seattle Mariners trade Mallex Smith, Carlos Vargas, and Ryan Yarbrough to the Tampa Bay Rays for Drew Smyly
Suffice to say that the Mallex Smith Era in Seattle will not be immortalized in the team Hall of Fame. For as much as he was able to do with the Mariners, his performance will not be confused with the likes of Ken Griffey Jr, Randy Johnson, or Edgar Martinez. Hell, it won't be confused for the tenure of Rey Quinones.
And yet, the Rays get a piece that fits the mold of the type of outfielder they covet. A speedster with a great glove, Smith will likely move to left, given the presence of Kevin Kiermaier in center. If he can even produce league average numbers, Smith may be able to provide the Rays will excellent value.
Carlos Vargas has been on the radar of the baseball world for some time. Two years ago, he was considered one of the top foreign prospects, and has become noted for his high baseball IQ and coachability. At just 18 years old, Vargas displayed solid power potential, hitting seven home runs and 11 doubles in 256 plate appearances in the Dominican Summer League. Currently at short, there are questions as to whether or not he will stay at the position, but his bat is expected to carry him through the minors.
While Ryan Yarbrough is not as intriguing a player, he may still become an interesting piece in a year or two. Even though his stuff may not blow anyone away, the 25 year old lefty has displayed an ability to get the opposition to hit the ball into the ground, and has only walked 59 batters in 267.2 career innings. That type of pitcher could well become a middle of the rotation starter.
Of course, the key piece here is Drew Smyly. Last year was a bit of a mixed bag for the 27 year old lefty, as he posted a 7-12 record with a career worst 4.88 ERA. However, he did throw a career best 175.1 innings, and struck out 167 batters. He may also benefit from the change of scenery, as Smyly appeared to put too much pressure on himself at times in Tampa Bay. Going to the Mariners, where he would theoretically slot in as the third or fourth starter, may allow him to relax and tap in to his potential.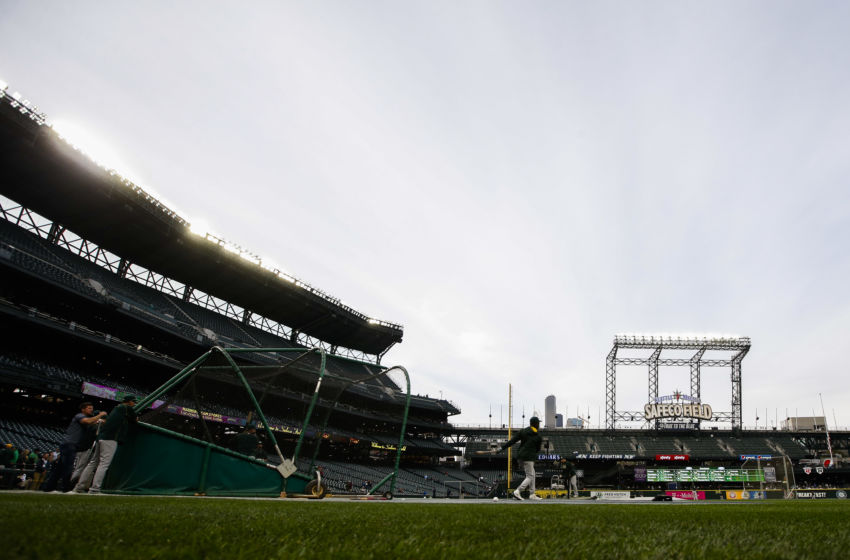 Are the Seattle Mariners any better now than they were at the start of the day?
One of the goals that Jerry DiPoto had with the Seattle Mariners involved improving the team's depth in the starting rotation. With the acquisition of Drew Smyly, and their earlier trade for Yovani Gallardo, they have done exactly that.
More from Call to the Pen
But what did it cost the Mariners to make that upgrade in Smyly? Thomas Burrows may have been considered a bit of a fringe prospect for Seattle, but Luiz Gohara was one of the top prospects in their system. In fact, according to our rankings, Gohara was considered the second best prospect for the Mariners. Seattle gave up quite a bit to get mallex Smith.
However, in addition to moving Smith, the Mariners did not give up much else for Smyly. Carlos Vargas may have a lot of potential, but he has not even debuted stateside yet. And, at just 18 years old, he is quite a few years away from making an impact. Ryan Yarbrough appears to be, at best, a middle of the rotation arm. Chances are, if this trade is going to work out for Tampa Bay, they will need Smith to develop into a star.
With the Mariners in win-now mode, the cost to bring in Smyly seems to be quite agreeable. They only really moved one top prospect, with the remaining minor leaguers coming more from a position of depth than anything else. If DiPoto feels a need to make any more upgrades, he still has plenty of ammunition left.
It has not been a quiet offseason for the Seattle Mariners. Yesterday, Jerry DiPoto continued that excitement, beginning and ending the unforgettable Mallex Smith Era in the Pacific Northwest.
This article originally appeared on