Seattle Mariners Asked Pirates About Andrew McCutchen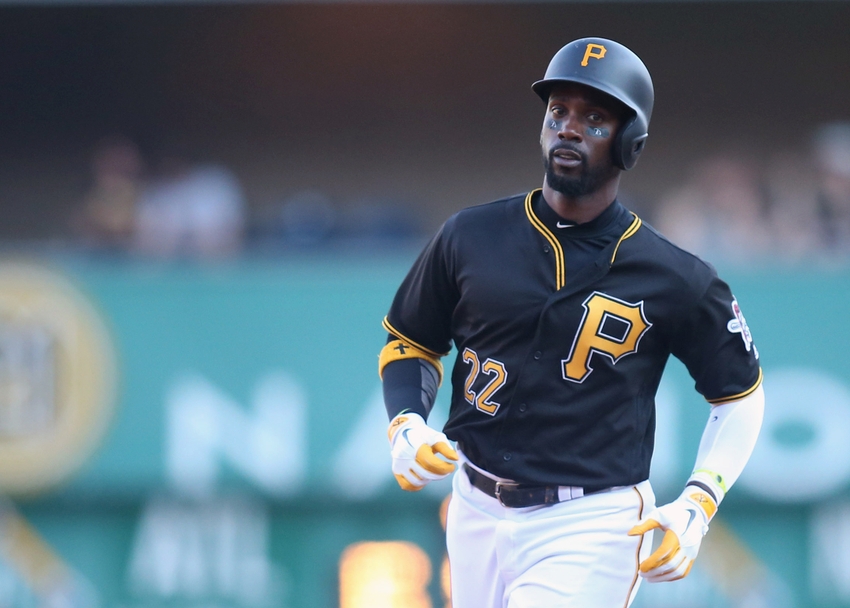 Looking to add to their outfield, the Seattle Mariners reportedly made a call to the Pittsburgh Pirates about Andrew McCutchen.
The Seattle Mariners are trying to make a splash this offseason, and they took their first step in doing so. According to FOX Sports' Jon Morosi, the Mariners asked the Pirates about the possibility of trading for outfielder Andrew McCutchen.
However, Morosi also reported that the talks "did not advance." Pirates general manager Neal Huntington said that he received a multitude of calls pertaining to McCutchen after the recent GM meetings. McCutchen will be a name thrown around a lot during the Winter Meetings, as a lot of teams are interested in his services.
The Mariners currently have a need in their outfield. For the 2017 season, the team will send out three left-handed hitters in the outfield: Seth Smith, Leonys Martin, and Ben Gamel. Mariners GM Jerry Dipoto said that the team intends to play Ben Gamel every day in 2017. It is apparent that McCutchen would not play center field if he was acquired by the M's. The former Gold Glover's defense has declined over the past couple seasons and the team sees no reason for McCutchen to take Martin's spot in center field.
More from Call to the Pen
McCutchen, 30, had the worst season of his career in 2016. In 673 plate appearances, he hit .256/.336/.430 with 24 home runs and 79 RBI. He also struck out 143 times, the most he ever has in his career. His .766 OPS was also a career worst. The Pirates have been shopping McCutchen since last season. It was reported that the Washington Nationals were in talks to acquire McCutchen before the 2016 trade deadline. The deal fell through and now there are a plethora of teams interested. A change of scenery might just be what McCutchen needs to turn his career back around.
The Pirates could get a nice package from whoever decided to deal for McCutchen. He is under contract through the 2017 season but has a team option available for the 2018 season. His deal is very team-friendly as well, as he will make $14 million next season and $14.75 million the year after if his option is picked up. It is also very possible that a given team could sign him to an extension if they were to acquire him. McCutchen has been a team-oriented player throughout his career.
Whether it is the Mariners or any other team, McCutchen seems more likely to be traded this offseason than not. He will be one to watch during the upcoming Winter Meetings. With the weakest free agent class in years, teams will look to win big on the trade market.
This article originally appeared on