Seattle Mariners Acquire Carlos Ruiz from Dodgers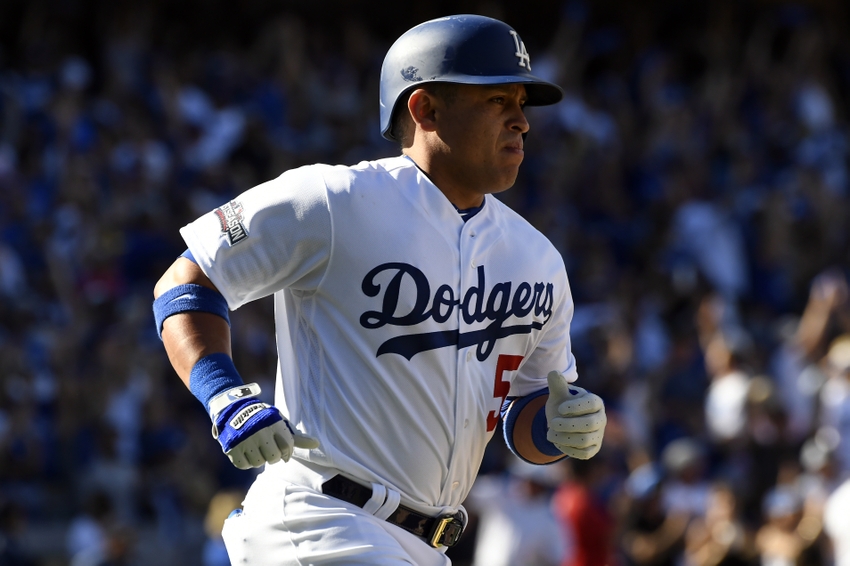 The Seattle Mariners have acquired catcher Carlos Ruiz from the Dodgers in exchange for left-hander Vidal Nuno, a great move for the organization.
The Seattle Mariners have made a move to fortify their backstop position for the 2017 season. According to Jon Heyman of FanRag Sports, the Los Angeles Dodgers have traded veteran catcher Carlos Ruiz to the Mariners. The Dodgers in return will receive left-hander Vidal Nuno.
Sources: Carlos ruiz being traded to mariners

— Jon Heyman (@JonHeyman) November 7, 2016
Ruiz, 38, hit .264/.365/.348 with three home runs last season in 233 plate appearances. It is unknown what Ruiz's role will be with the team, but it is easy to see him as Mike Zunino's backup next season. Ruiz was dealt to the Dodgers before the trade deadline last season after an 11-year run with the Philadelphia Phillies. Ruiz won a World Series with the Phillies in 2008, and the Philadelphia faithful gave him the nickname "Chooch." Ruiz decided to waive his no-trade clause and the team will exercise his $4.5 million option for next season.
More from Call to the Pen
Ruiz was the best catcher in the National League in throwing out runners last season. He threw out 42 percent of would-be base stealers in 2016. Ruiz also has a lot of experience in the playoffs in his career, something the Mariners desperately need. The Mariners have not made the playoffs since 2001 and were on the way to the postseason last year until a mid-season collapse.
The Dodgers will be receiving Vidal Nuno in the deal. Nuno, 29, threw 58.2 innings last year in 55 appearances. He had a 3.53 ERA, 7.82 K/9, and 1.69 BB/9 with the Mariners in 2016. From 2014-2015, Nuno pitched in 66 appearances for the Yankees, Diamondbacks, and Mariners. It is unclear whether Nuno will be pitching out of the rotation or the bullpen next season, but all signs point to him coming out of the bullpen. Nuno will be arbitration eligible for the first time next season with the Dodgers.
The Dodgers needed to add a left-hander like Nuno to their bullpen for next season. With big right-hander Kenley Jansen set to become a free agent, along with J.P. Howell and Joe Blanton, the Dodgers will have to look for some reinforcements for the 2017 season. Nuno is the first move the Dodgers have made in doing so. Altogether the Dodgers could lose six relievers to free agency this offseason. Look for them to make moves like this going forward.
Ruiz will now join Mike Zunino as a member of the Mariners backstop group in 2017. Ruiz has been a great game-caller in his career and will now bring that experience to Seattle. Acquiring Ruiz was just another great move done by the Mariners for 2017.
This article originally appeared on